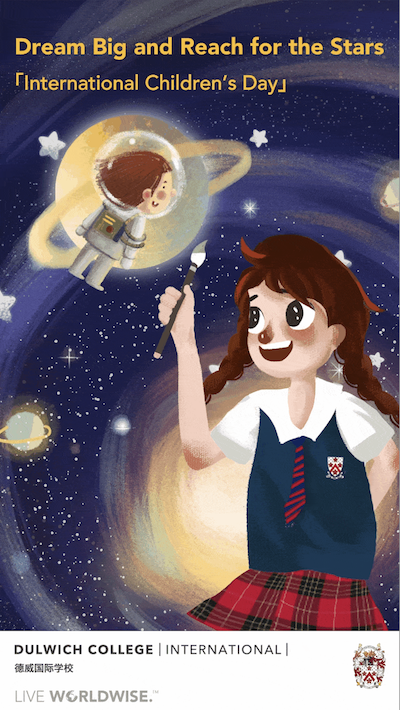 On this delightful day, Dulwich wishes all our students a Happy Children's Day!
Children are curious by nature and seek adventures that allow them to think and develop their various abilities. At Dulwich, we recognize the importance of a well-rounded education and strive to provide an enjoyable experience for our kids everyday- be it through interactive classes, extracurricular activities, collaborative resources for drama, science, music, and arts or simply providing them an environment they can thrive in. We believe the impact a positive learning and growing environment creates, contributes to a child's overall happiness and mental, physical and emotional wellbeing.
We firmly believe you will grow into the person you aspire to be, and we will always endeavor to be the wind beneath your wings. Have a lovely Children's Day!