Our Schools' Sustainability Highlights
We have made huge progress over the last few years, not only in our school operations but crucially in providing our students with opportunities to engage with sustainability themes and a global citizenship lens, to understand how to confront the challenges of today and move into the future with solutions. Below we highlight each of our schools' and sister schools' efforts in the areas of environmental sustainability.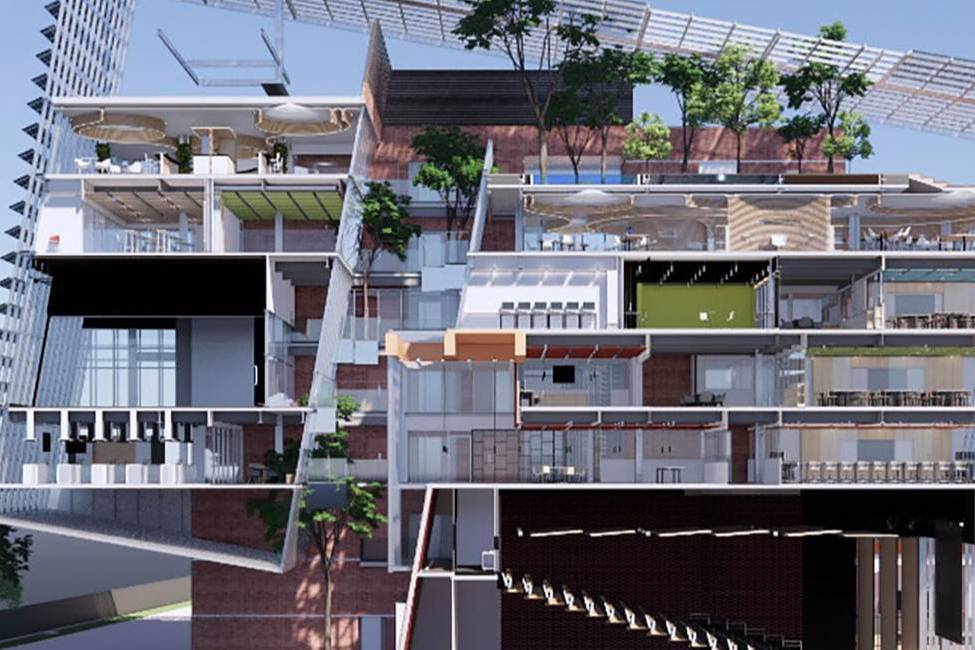 Dulwich College Singapore
In 2023, our first net-zero energy building, a seven-storey structure housing DCSG's SE21 Innovation Hub, will be completed in DCSG with Green Mark Platinum certification, the highest environmental certification in Singapore.
All students, staff and visitors to campus are encouraged to rethink, re-use, reduce and recycle. In recognition of our efforts, WWF (World Wildlife Fund) has granted Dulwich College (Singapore) Silver Award status in the WWF Eco-Schools programme for championing a sustainable future and integrating sustainability into the College's philosophy, culture and teaching.
We have an onsite food waste composter and energy-efficient building management systems with information made available to students.
We were the first educational institution in Singapore to commit to 100% carbon neutral electricity by offsetting carbon emissions equivalent to planting more than 35,000 trees.
Dulwich College (Singapore) is the first pre-tertiary education institution to join the UN Global Compact.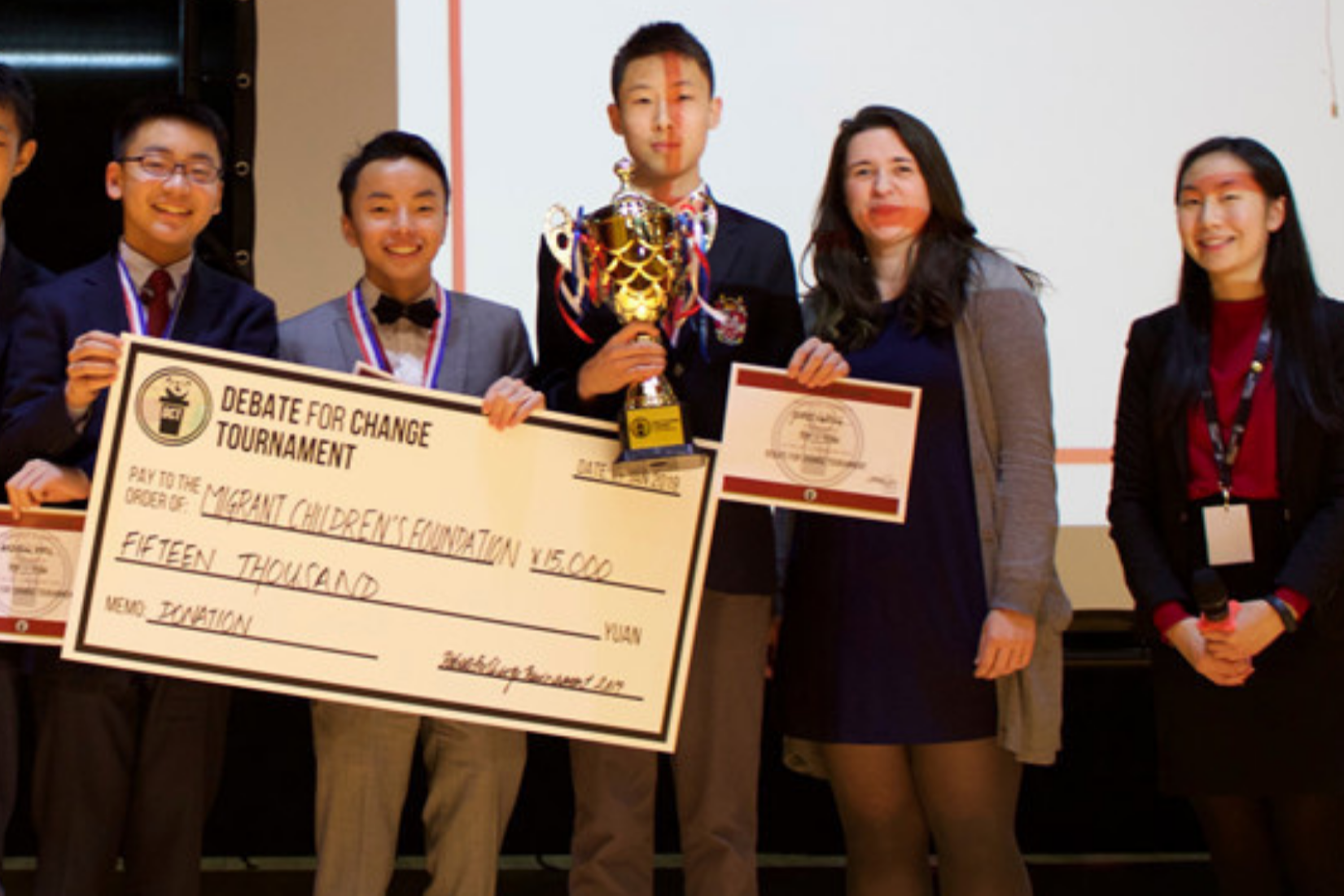 Dulwich College Beijing
We have significantly reduced non-renewable energy usage and energy waste through electric school buses, solar energy, and sensor-controlled lights.
We have formed student sustainability leaders who champion key initiatives around the school and the community.
Four Pioneering Spirit Grants were awarded to student initiatives that related to sustainability and global citizenship.
Our recycled water for plant watering saves 8,000 tons of tap water very year.
Food waste reduction initiatives have reduced 15kg of waste each school day.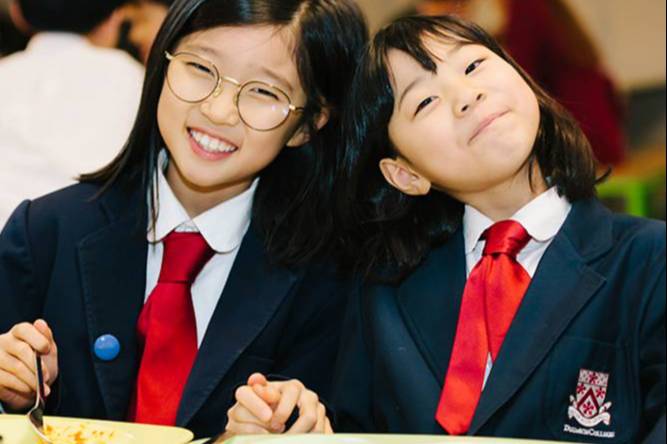 Dulwich College Seoul
Our Meat-free Monday initiative was driven by students in the Primary School Sustainability Cub. The students presented their case to the school's leadership team, and made a cogent argument for why we should take a lead in reducing the meat we consume as part of necessary urgent responses to climate change.
We have three sustainability and global citizenship clubs, one for each Key Stage: DUCKS, Junior School and Senior School.
The Senior School sustainability committee are currently organising a classroom recycling programme to be implemented in the school.
At the 2019 Founder's Day, students promoted "Zero Waste" living, involving the whole community.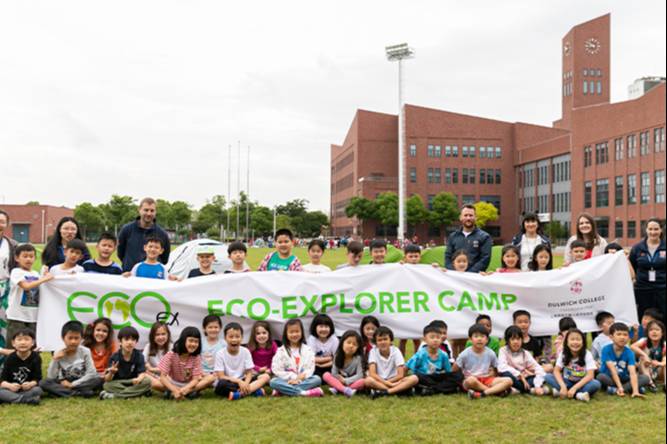 Dulwich College Shanghai Puxi
From DUCKS to Senior School, students are provided with outdoor learning and real life situations to foster a love for our planet and an ability to face the challenges and tensions that exist when we consume resources.
Students, teachers and members of our local community have worked closely with Hands On Shanghai to clean up local beaches and raise awareness for ocean and marine life protection.
Staff and students are heavily involved in The Million Tree Project, and are committed to offsetting the carbon generated by flights incurred by staff and families through reforestation in Inner Mongolia and in the Bangliang Gibbon National Nature Reserve.
The College has partnered with Green Initiatives to upcycle clothing and e-waste brought in by students.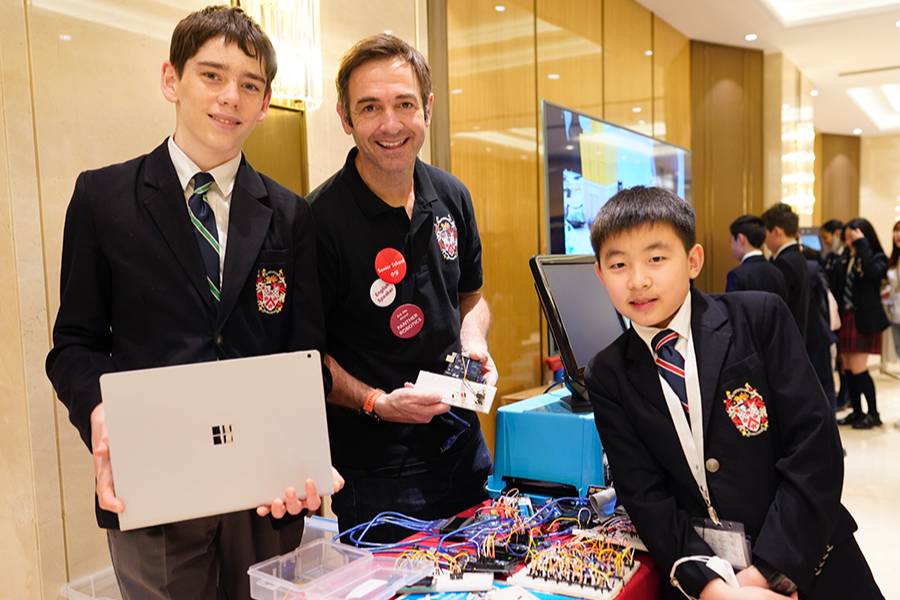 Dulwich College Shanghai Pudong
DCSPD's Own What You Eat (OWYE) event series raises awareness of important issues related to sustainability, health and well-being through the medium of food and showcases pioneering projects spearheaded by our students.
We invited partners like celebrity chef David Laris and Kay Xu from Green Initiatives shared expertise to equip our community with practical suggestions to reduce food waste.
Students hosted a plant-based food event for the community, with hopes to invite parents and students from other schools in Shanghai to participate in future events.
We reduced 20% of food waste across DUCKS, Junior School and Senior School.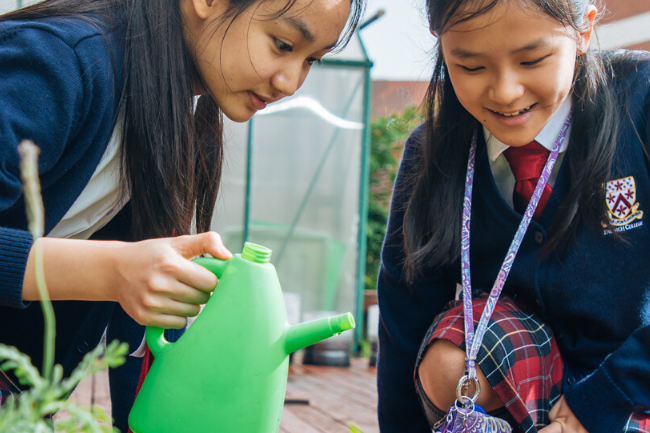 Dulwich College Suzhou
Students in the Eco Council initiate and organise many events and activities to raise awareness in the community, including planting trees in our sustainable forest, holding plant and bake sales from our school garden to raise funds for the World Wildlife Fund and a local animal shelter, designing and creating birdfeeders in the school playground using recycled materials, among many others.
We have reduced paper consumption by 158,000 pages annually and only use Forest Stewardship Council paper that comes from sustainable sources.
Our coffee shops serve UTZ certified coffee, supporting the development of sustainable farming and the livelihood of farmers.
We collect and recycle water, saving over 14,000 tonnes - enough to provide our students with their daily water needs for 98 days.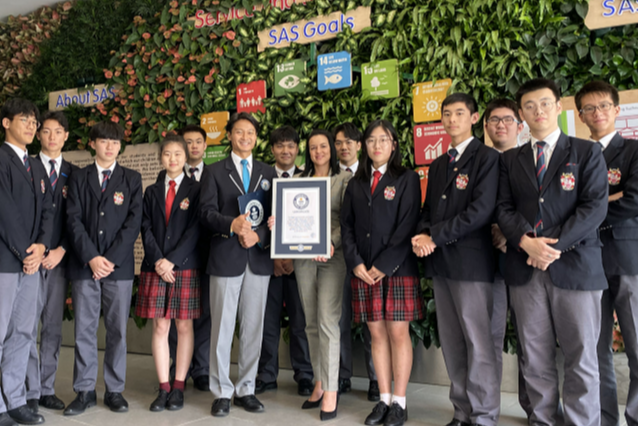 Dulwich International High School Suzhou
We have a student-led initiative, the Conscious Friday programme, which was launched with the aim to spread awareness environmental issues and of the activities of the Global Citizenship Team.
We have a cycling-powered smoothie station where kinetic energy from the cycling efforts help create delicious smoothies.
A Pioneering Spirit Grant was awarded to fund the school's Farmbot initiative, to create an open and accessible technology for our students to grow food at school.
366 students from the school joined in the Group-wide effort of hosting the record breaking Largest Environmental Sustainability Lesson in the world.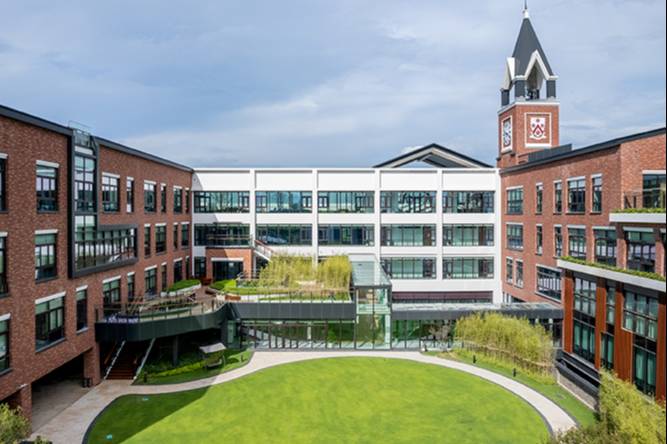 Dulwich International High School Zhuhai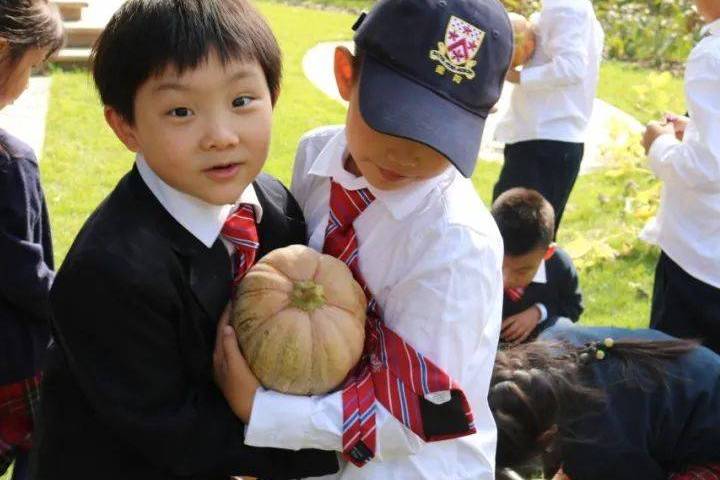 Dehong Beijing International Chinese School
At our sister school, Dehong Beijing, every Wednesday afternoon is devoted to sustainability learning, and every student in each grade participates. These lessons teach students about waste sorting methods, making compost, water-saving, and much more.
The student council is made up of students from every grade level and focusses on sustainability outcomes.
The school grounds include 29㎡ of organic cultivation area, and the school garden is currently being prepared by the students.
There are currently 20 students who are actively leading sustainability initiatives in the school, learning how to champion the cause within their own school community.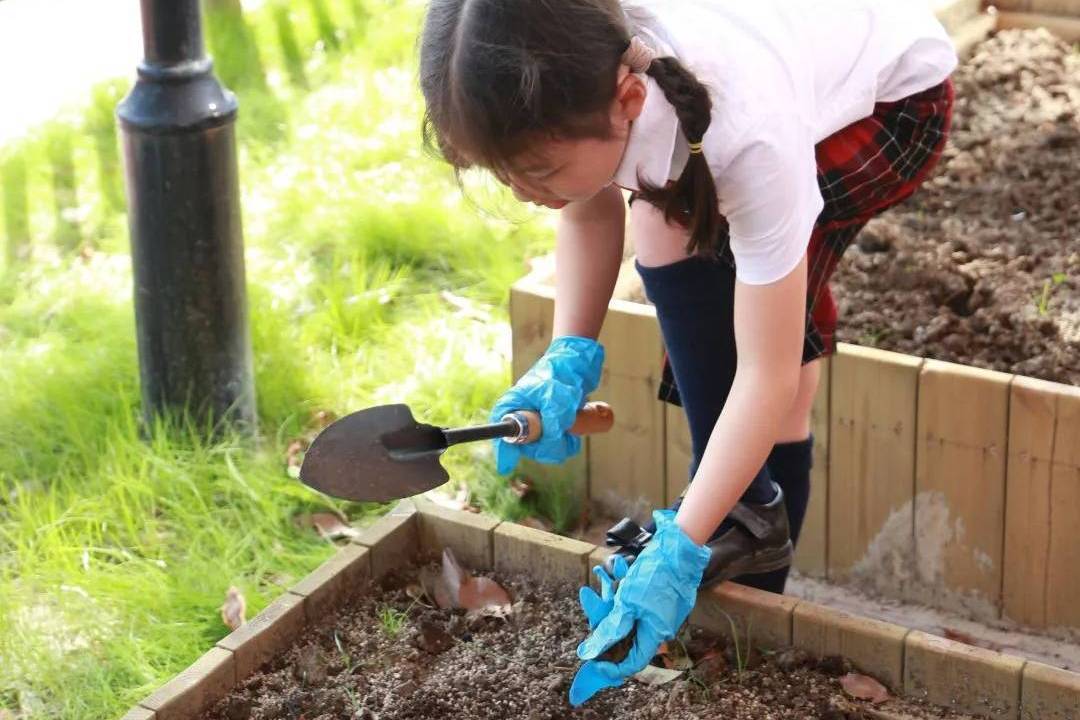 Dehong Shanghai International Chinese School
Our sister school, Dehong Shanghai, makes eco-conscious food choices, including daily plant-based meal option, no palm oil, and UTZ and fair trade coffee options only.
There are no single-use plastics sold or used on campus at all; students bring reusable metal water bottles from home.
All students are involved in SDG-linked learning within the curriculum.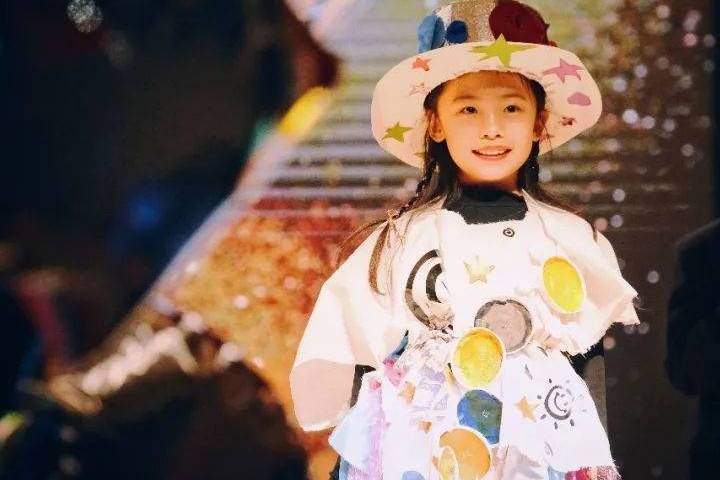 Dehong Xi'an International Chinese School
Our sister school, Dehong Xi'an, conducts sustainability lessons every Wednesday for the whole school.
Partnership with Shaanxi Agape Community Care Association, an organisation that cares for orphans and special needs children and provides aid to marginalised individuals and communities.
Recently hosted the WOW Sustainability Fashion Show, where students could learn about recycling in a fun and dynamic way.