When choosing a university, what is the most important factor for student success? Ranking? Facilities? Campus culture? This is just one of the questions our senior academic leaders looked to explore as Dulwich College International completed its fourth North American university and high school tour this spring, visiting schools such as University of California Berkeley, Stanford University, University of British Columbia and California College of Art. Dulwich College International representatives on the trip included: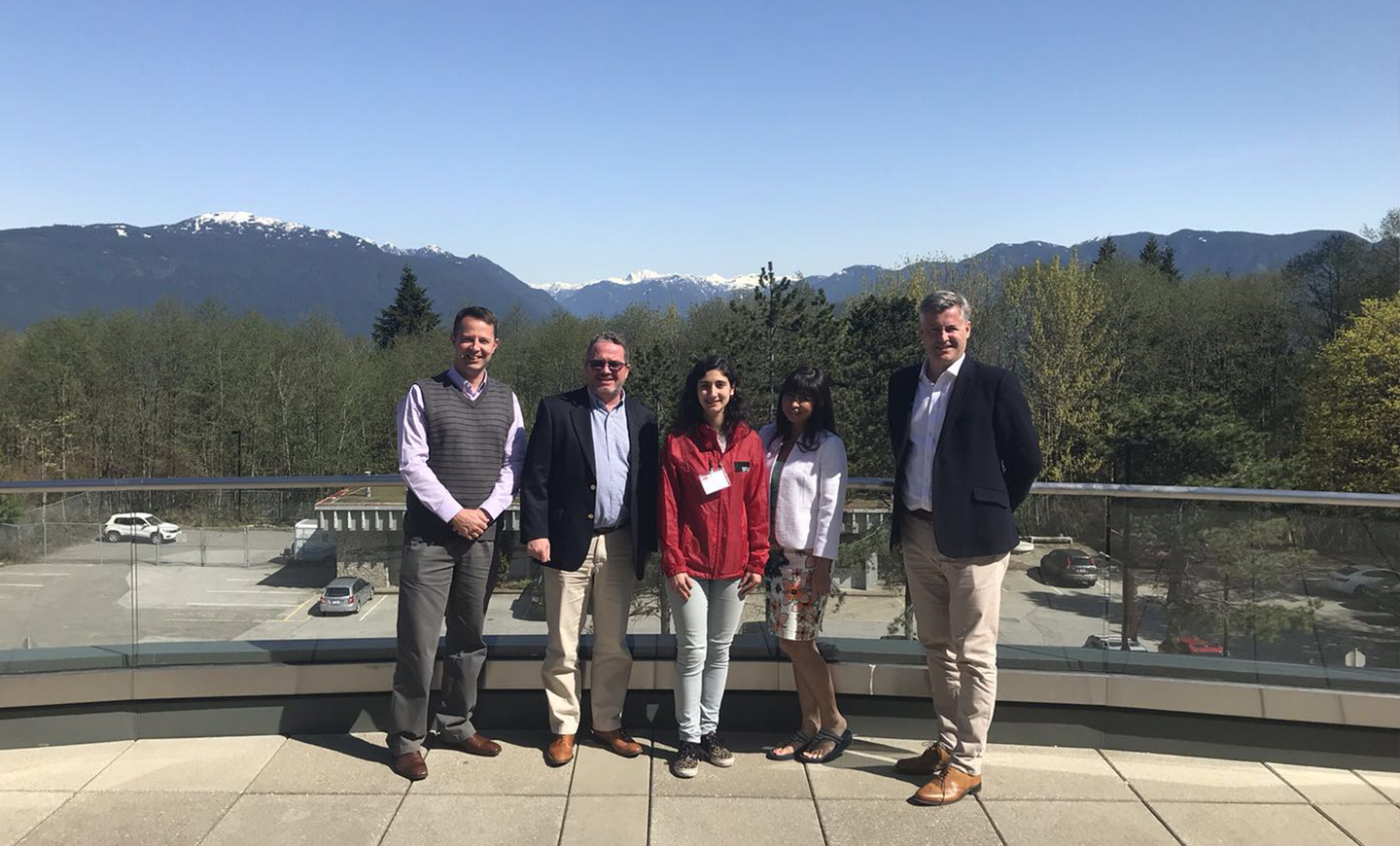 At the University of British Columbia.
The delegation visited schools across a range of academic specialties, rankings and campus environments. The purpose of the annual trip is to learn about the university and admission processes that are most vital for our students, and to better understand the idea of "fit", a central philosophy in our group's University Counselling programme. Our academic leaders gained a first-hand understanding of why rankings are not as important to a student's long-term success as can be campus culture, academic programmes, teaching style and location. Additionally, the Dulwich College International representatives visited two high achieving and forward thinking high schools to share best practices.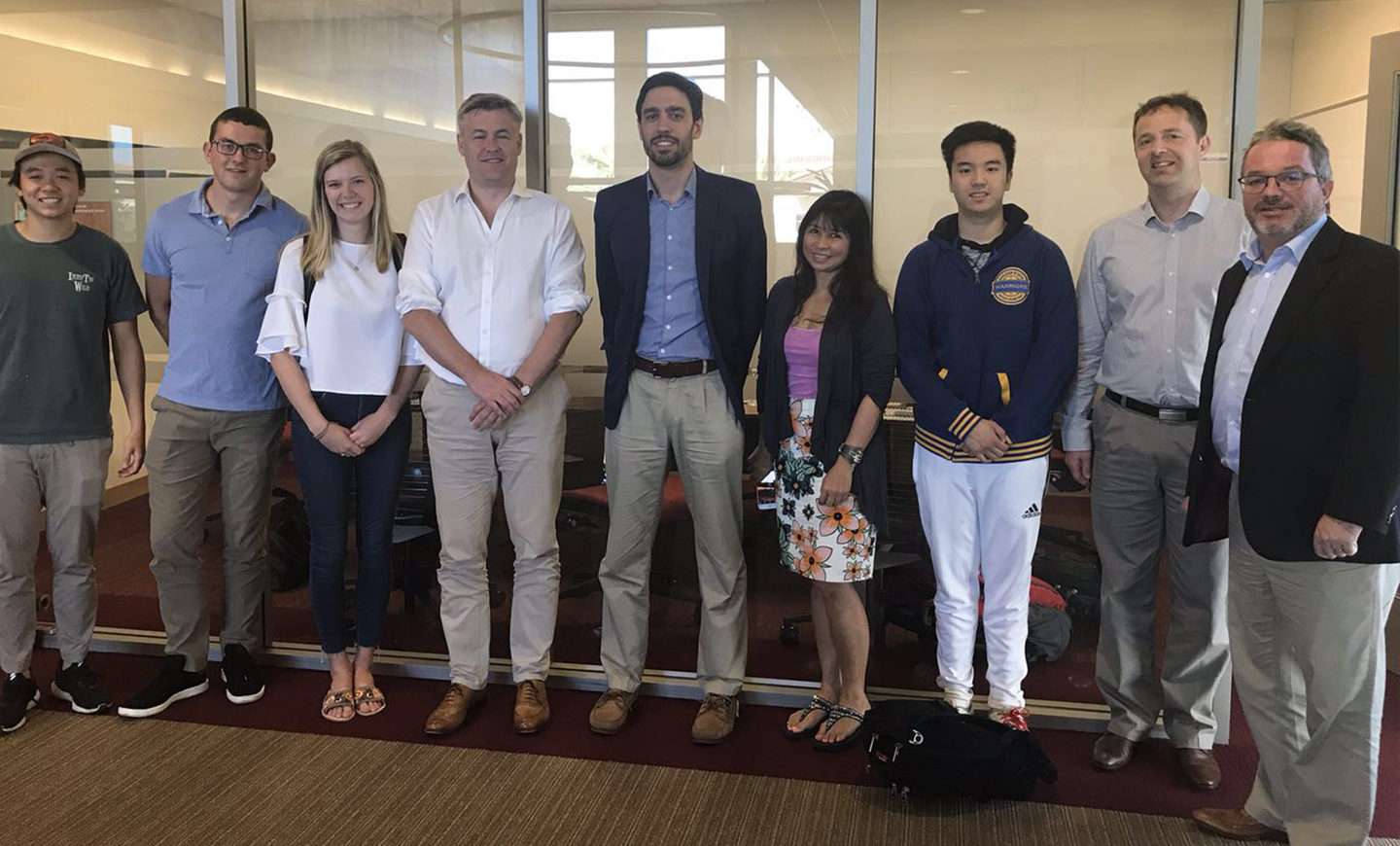 With International Old Alleynian Jack (Dulwich College Beijing '17) at Santa Clara University.
Lucien Giordano reflected on the experience of this and the previous three trips by saying, "we have learned during our visits that the most important factor in the admissions process is that the student knows what personally suits them. Each institution was remarkable in its own way, and on each visit the admissions teams said that the most important thing for students to realise is that they need to do diligent research about what makes each university different, work hard for the transcript grades and to be themselves in the essays."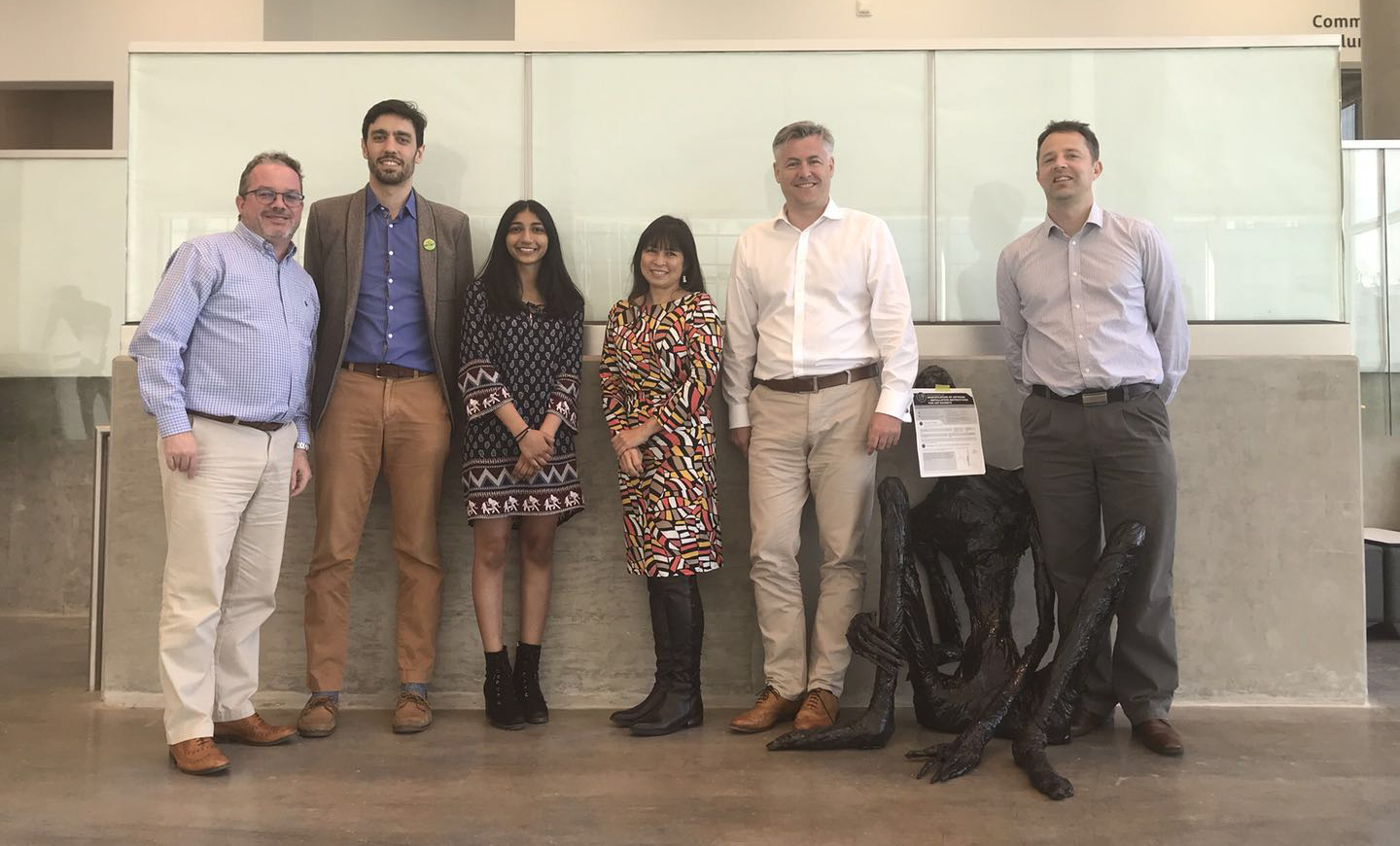 With International Old Alleynian Janani (Dulwich College Suzhou '16) at Emily Carr University of Art + Design.
Stuart Bridge observed, "Given the diverse range of schools and academic programmes available, the importance of being known by the universities and knowing what they are looking for cannot be underestimated."
Dulwich College International is committed to continuing these professional development trips as they allow our group to be responsive to the needs of the world's best universities, to better understand the ambitions of our students and to support the efforts of our counsellors. This is a unique programme in the international school world, and it is one of the efforts that Dulwich College International makes to give our students the best possible support.