Nearly 120 Senior School students graced the stage of The Alleyn Theatre this week to perform The Wolves Of Willoughby Chase for over 1000 students, parents and staff with many more helping behind the scenes. Beautiful staging and lighting and exceptional talent made the performance spectacular.
The audience watched as Bonnie and Sylvia, two young cousins trapped in an old country house, struggled against the torment and torture of the adults around them. When the cousins finally managed to escape the clutches of Mrs Slighcorp, applause filled the auditorium.
Dulwich College (Singapore) prides itself on its approach to student involvement and this was clear to see in The Wolves of Willoughby Chase, with full responsibility being handed over to the students during the performance. Over half of the production team was made up of students in Years 7 to 12, with one student being solely responsible for the choreography of the show and others helping with make-up, stage management and tech. And once the curtain rose, everything - stage management, lighting, sound, music and, of course, acting - was run entirely by students in Years 7 to 9.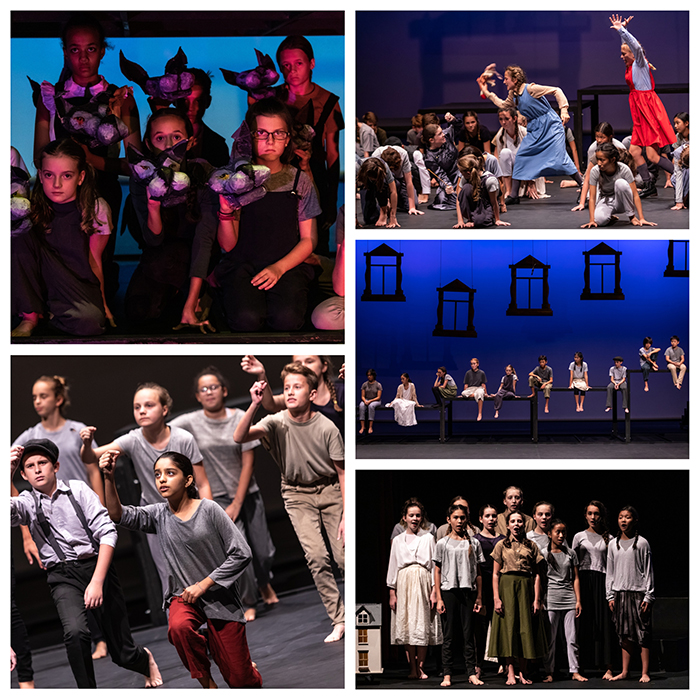 Congratulations must go to the drama department and all students involved for directing such an outstanding piece of drama.
Visual and Performing Arts has become a big part of Dulwich College International holistic education approach. Students study the arts as part of the academic curriculum throughout their school life. The vibrant arts culture of visiting professional arts practitioners, performances and events is carefully planned to develop and enhanced out academic curriculum and also co-curricular life of the school.