Orient Magazine: Dulwich College (Singapore) SE21 Innovation Hub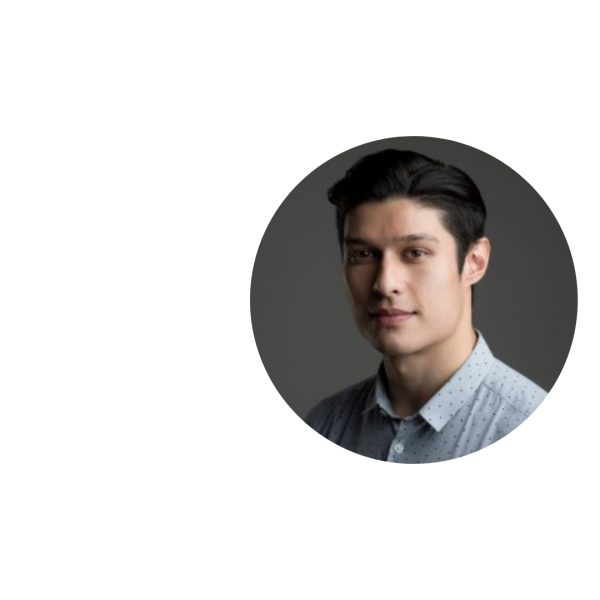 This article was first printed in Orient Magazine.
About the Author
Kai White, an alumnus of Dulwich College Shanghai Pudong, and he now works for Dulwich College International as part of its Sustainability and Global Citizenship team.
His journey began in biology class at Dulwich, when they watched an episode of Planet Earth narrated by his now hero David Attenborough. After learning about the hunting methods of the white tip reef shark, he developed an almost obsessive curiosity about the ocean and, in particular, sharks. This led to countless shark studies courses, a degree in biology from the University of Washington and, more importantly, a growing passion for sustainability and global citizenship.
Through his studies, he has discovered that encouraging people to share responsibility for their planet begins with education. He hopes that through his work he can help inspire students to champion the cause and create real solutions for the future, just as his Dulwich biology class kickstarted his own interest.
At the Group level, it is also important to model the behaviour that he wants our students to adopt. That is why they are making it a priority to build Environmental, Social, and Governance (ESG) frameworks into their operations. For example, Dulwich College (Singapore) has become the first pre-tertiary school to join the UN Global Compact, to increase the focus on the environment. They have also launched their Group carbon neutrality initiative, with the ambition of implementing carbon reduction targets and achieving carbon neutrality through meaningful land regeneration projects.
As Dulwich continues to inspire their students toward a more sustainable future, Kai hopes they will also set a necessary standard for all education institutes around the world, and bring others along with them on their journey.
At Dulwich College (Singapore) we are excited to announce that work has started on the building of our new SE21 Innovation Hub. This seven-storey state-of-the-art structure will provide additional creative learning spaces, including a 400- seat multi-purpose auditorium, a STEAM (science, technology, engineering, arts and maths) workshop to accommodate our SE21 initiative (STEAM and Entrepreneurship in the 21st Century), a professional teaching kitchen, film and media suites, three additional black box theatres, IT rooms, another gymnasium, tennis courts and a sports science laboratory.
It will also include a vast two-storey IB library, workspaces, study rooms and social areas for our pre-university students.
Sustainability
Sustainability and global citizenship is embedded across our whole organisation
Read More
Sustainability and global citizenship are embedded across our whole organisation. Our goal is to encourage our communities to make informed choices, take inspired action and create positive impact on a personal, group and global level.
As part of our journey towards a sustainable future, we made the commitment to make our new building at Dulwich both Green Mark Platinum certified (the highest sustainable construction certification), and a net-zero energy building. Through this commitment we not only set the standard for our existing and future schools, but we also hope to inspire other education groups to make similar commitments for a sustainable future. Everything, from its architectural design, construction materials and function, has sustainability and global citizenship permeating through it.
The biggest challenge was achieving a net-zero building with the limited space on campus to install renewable energy sources. Through working with sustainable design and architecture experts, we managed to find innovative ways to maximise our renewable energy production. On the building itself, the architects have designed an eco-envelope to surround the building to maximise our total solar panel area. Additionally, by installing more solar panels across our entire campus, we have maximised the amount of renewable energy we are able to produce on site. However, despite maximising our renewable energy output, we still had to reduce the energy usage of the building in order to match the amount of energy the solar panels are able to produce and reach net-zero.
To minimise energy usage, we had to implement numerous energy saving technologies and designs. On top of installing efficient lighting systems, we wanted to reduce the need for artificial lighting by maximising natural lighting. Through installing light shafts that run across the top floor of the building and putting in a central atrium that runs through the centre of the building, light is able to permeate the entire building. The atrium also provides natural ventilation to keep the building cool and reduce the need for air conditioning systems. We are also able to drastically increase our energy efficiency by using passive cooling technologies, energy-saving chiller systems and environmental sensors linked to a smart building management system. All of these innovations work together to significantly reduce the energy usage of the building and have allowed us to achieve net-zero. To reduce our water usage, we are installing a rainwater harvesting system to collect rainwater and recycle it for irrigation. We are also committing to use sustainable building materials, such as mass engineered timber, mixed low-car- bon concrete and recycled wood or plastic for interior design and furniture to reduce our waste and carbon footprint in the process.
Most importantly, to engage our students and community with sustainability, we will be including several sustainable initiatives in this build.
The roof of the building will have a full edible forest based on woodland ecosystems for our students to engage in foraging for fruits and nuts to expose them to a more natural form of food production, instead of the more commonly seen farmed foods. To deal with any food waste from the edible forest, a vermi-composter and an insect farm will be incorporated into the roof garden where we will be breeding black soldier flies. The larva from the black soldier flies will then be fed to the fish in the pond, where the water is also used to irrigate the forest, creating a circular ecosystem on the roof for our students to engage with.
Similarly, we have put self-powering gym equipment into the sports facility that charges an internal battery when being used, as well as showing the power generated during different movements.
Another exciting initiative being brought in is the plastic recycling machine from the "Sea Monkey Project" to engage our students with the design side of sustainability. Through the collection of external waste plastic, our students will be able to recycle the plastic into either art projects or possibly even products to be resold!
For our cooking classes and CCAs we have put in a working kitchen where we will have an on-site hydroponic farm to grow several different plants and herbs for students to harvest and experiment with in making plant-based meals. We will even have a mushroom chamber to grow and use mushrooms as the base for plant-based meats!
We hope that the new SE21 Innovation Hub will expose our students to the many exciting developments and opportunities in the sustainability field, no matter what area of interest they have. We are not only teaching our students about global issues, but also making our students aware of the local and global efforts being made to solve them. By engaging our students early with these global issues and solutions, we hope to provide the necessary skills for them to thrive in a forever changing world and better understand their place and purpose on this planet.