On Saturday September 15, 2018, Dulwich College International Old Alleynians (IOAs) gathered in New York City for an evening of food and refreshments, seizing an opportunity to connect to old and new friends.
IOAs from Dulwich College Beijing, Dulwich College Shanghai Pudong, Dulwich International High School Suzhou, and Dulwich College Suzhou attended. It was an opportunity for us to learn about our inspiring IOAs and the lives they have been leading since graduation.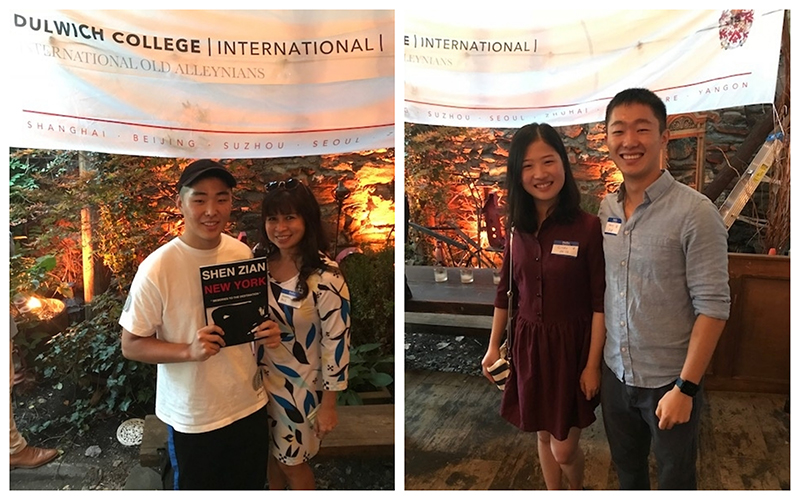 Some of the attendees included Tiffany P, Dulwich College Beijing '13, who graduated from Rhode Island School of Design in May and is now working as a Designer for Strategic Insight in Manhattan.
Cindy H, Dulwich College Suzhou '18 is only a month into her freshman year at Princeton University, but she is enjoying the activities offered to help her establish a social life in a new city. Nostalgia was in the air as she and Xiaoping L, Dulwich International High School Suzhou '18, reminisced about the food they miss in Suzhou.
Winston Z, Dulwich College Shanghai '16, studies Finance and Economics at New York University Stern School of Business. He is already looking for professional experience. Winston was so impressive as he discussed his hopes for the future. He, like the rest of the IOAs in attendance, grasped the importance of everybody contributing to the growth of this alumni network.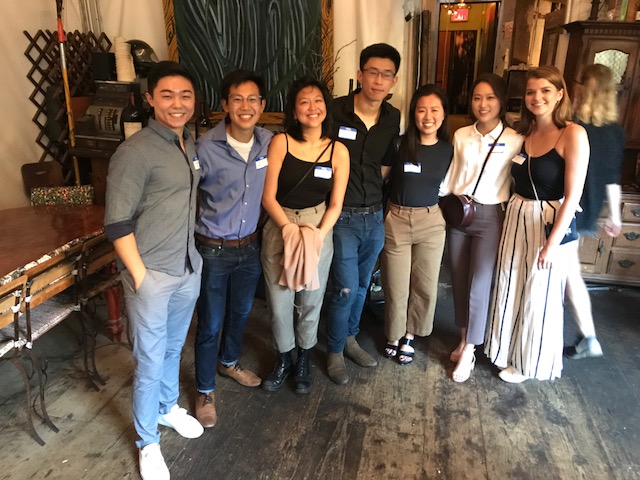 When asked to give advice to current Dulwich College International students, there were consistent themes heard from the IOAs: Be yourself while you are in high school. Pursue your interests inside and outside of the classroom. Don't focus so much on the name or ranking of a university; instead, focus on the academic and social experience you want to have. Our older IOAs encourage current students and younger IOAs to reach out to them. The full potential for what our IOA network is about was on display.
Joining the IOAs were Lucien Giordano, Assistant Director of Counseling for Dulwich College International; David Ingram, Headmaster of Dulwich College Shanghai Puxi; Marianne Rehn, Director of Admissions and Marketing for Dulwich College International; Karen Yung, Co-founder and Director of Student Journey for Dulwich College International.
The future journey beyond Dulwich College International is being crafted today inside our schools. We are taking our students' entire journey seriously and we help them to prepare for a future that is indefinable with a curriculum design to encourage new ideas, collaborative learning and a pioneering spirit. At Dulwich College International, we prepare our students to Graduate Worldwise.