Every year, Dulwich College International hosts the Diversity Arts Series, bringing world class practitioners from the visual performing arts to facilitate workshops and master classes with our students.
From mid-September to early October, Dulwich College International invited Ryen Perkins-Gangnes and Lucia Chocarro from Gecko to conduct theatre workshops with year 10 to 13 students from Dulwich College Beijing, Dulwich College Shanghai Pudong, Dulwich College Suzhou, Dulwich College Seoul and Dulwich College in Singapore.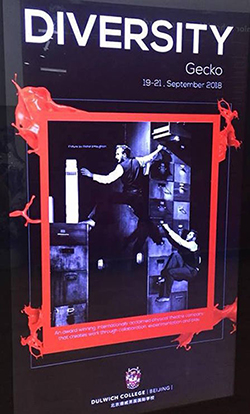 Gecko is an award winning , internationally acclaimed physical theatre company that creates work through collaboration, experimentation and play. Ryen and Lucia spent two days at each participating school, introducing students to the Company's style of physical theatre and methods for creating movement. Physical theatre is an art form that uses movement, facial expression, emotion, music and lighting to tell the narrative of a show rather than relying solely on text and words.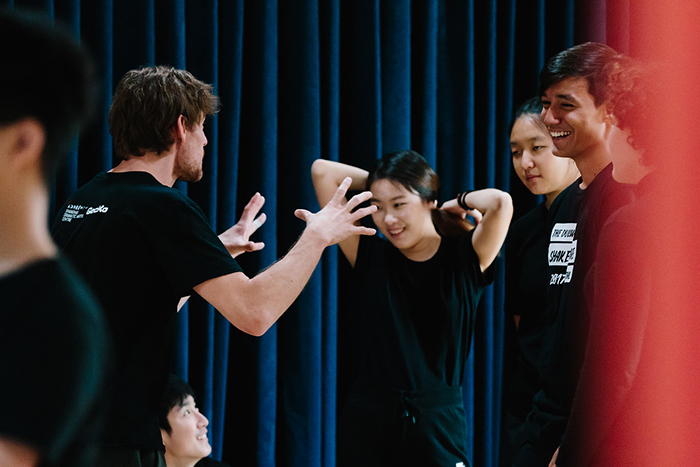 Through these workshops, our students learn that it is possible to communicate without words and that it is important to listen to each other on a really deep level. At the end of the workshop, students created their own short pieces in small groups so they could practice and implement all of the key learnings.
When Ryen and Lucia visited Dulwich College Seoul, we asked our students to interview them with five short questions as part of the Dulwich 5 series. Watch the interview video below.