On June 24, Dulwich College International Founder, Chairman and CEO Fraser White and Vice Chairman Christian Guertler attended a special event kicking off Founder's Week as a part of the Dulwich College 400th anniversary celebrations in London.
The festivities began with 18 Dulwich College students rowing Gloriana, the Queen's rowbarge, from Putney to Westminster, carrying a signed letter of congratulations to the College from Her Majesty the Queen.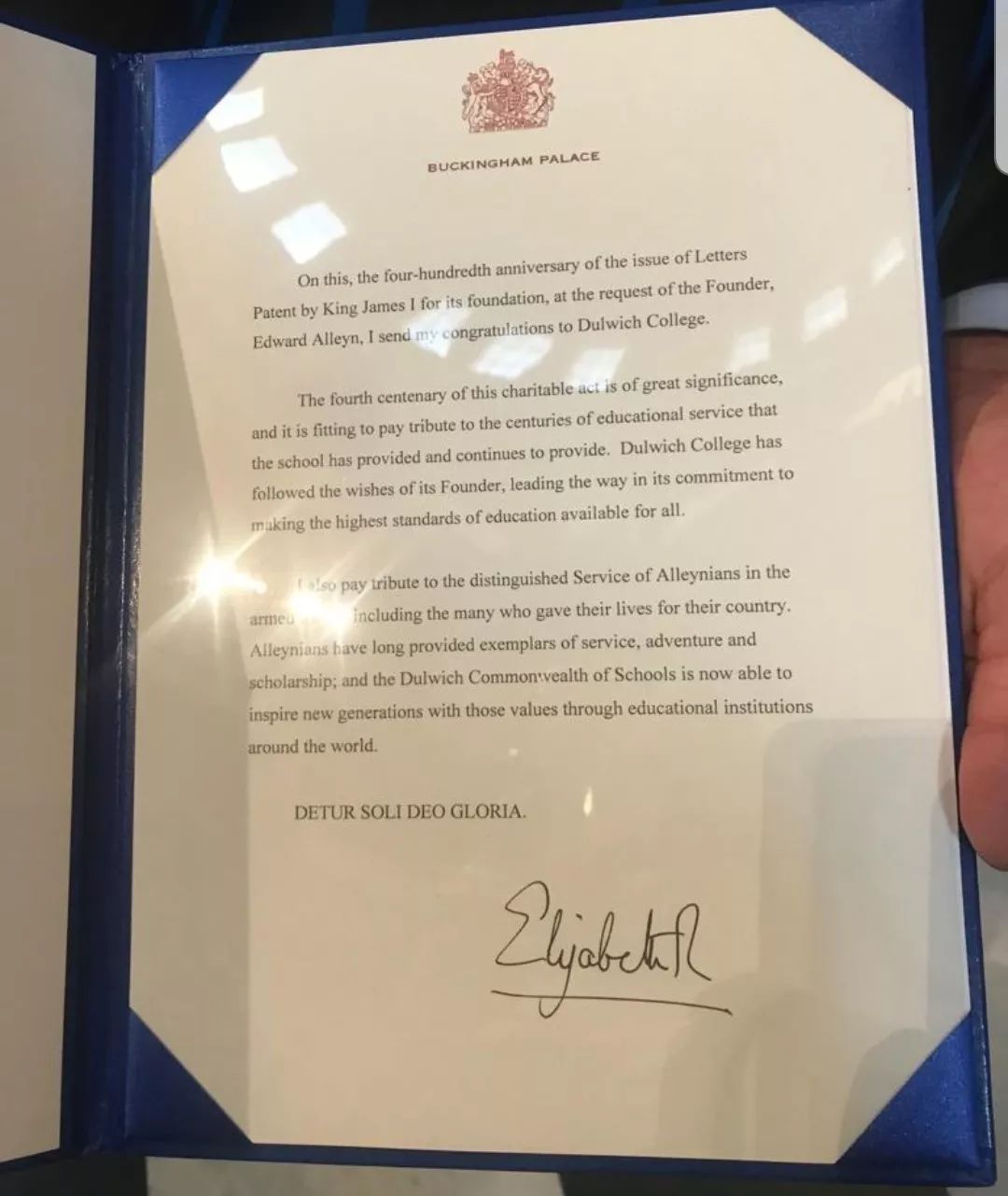 The oarsmen brought the Queen's letter to St Paul's Cathedral, where the Service of Thanksgiving was held. Mr White gave a speech as part of the memorable programme, which celebrated the College's history with a vivid sequence of words and music.