Producer for world-famous music acts work with Dulwich students

Last week, Roo Pigott, world-renowned music producer and songwriter, wrapped up his two-week tour as the first practitioner of our eighth Diversity Arts Series. He visited and held intensive songwriting, sound mixing and music production workshops with students from our colleges in Singapore, Seoul, Beijing and Shanghai Pudong, as well as our High School in Zhuhai.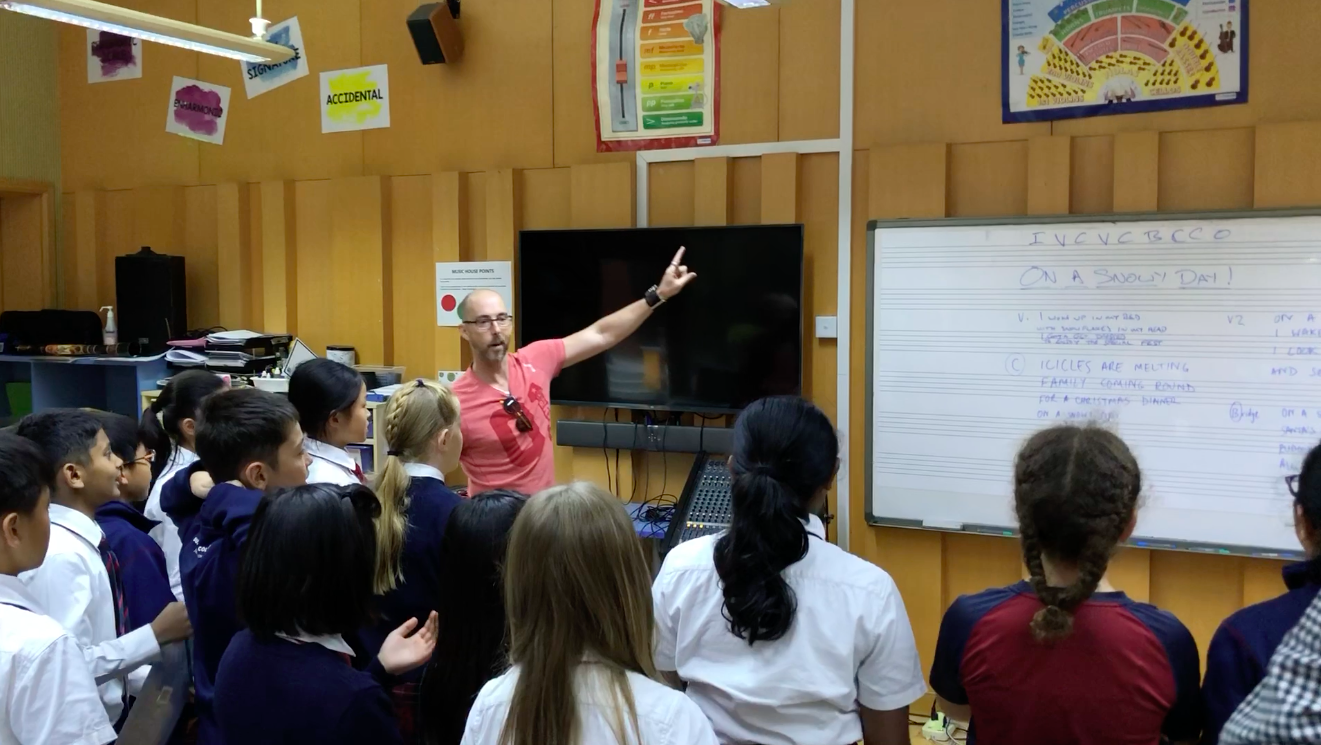 Roo has almost 30 years of experience in the music industry. He is the founding CEO of the music production and education company Songwork International. Roo and his team have produced, promoted, released, written songs with, and published many high-profile acts around the world, including Radiohead, Arctic Monkeys, John Mayer, Billy Ray Cyrus, Guns N' Roses, Sum 41, Snow Patrol and many more.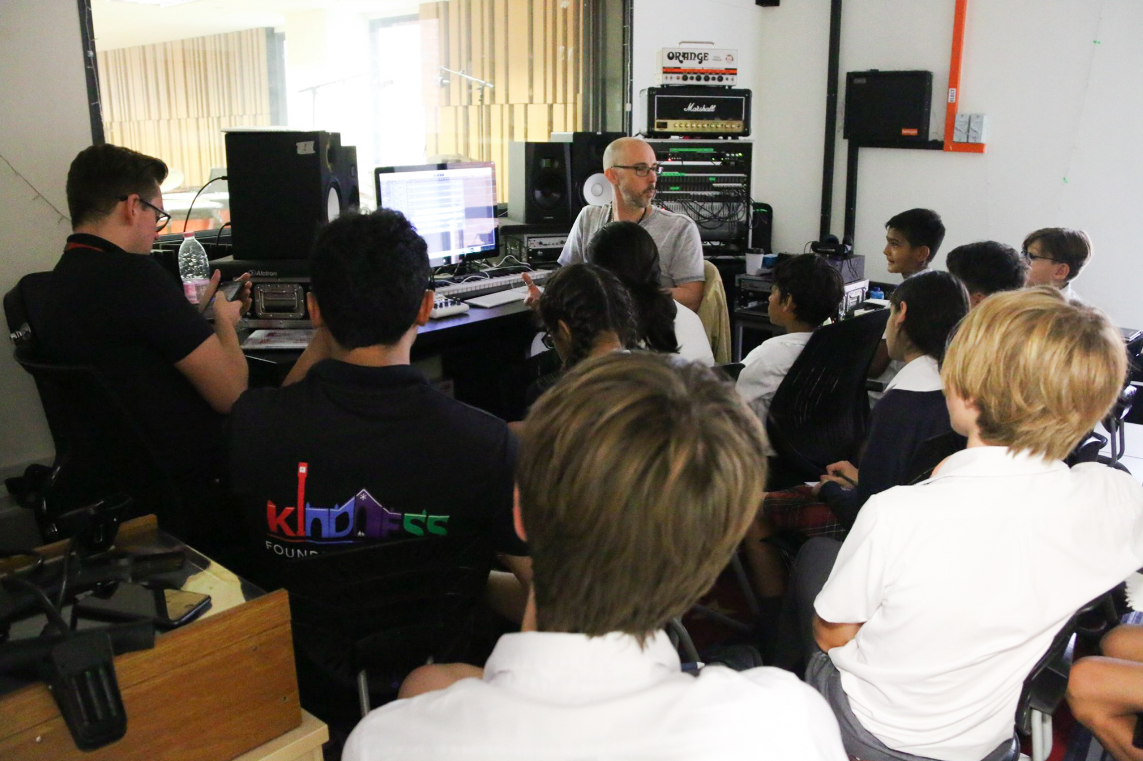 Bringing the wealth of his experiences into our classrooms, Roo brilliantly helped our students unlock their creativity and passion for music - classes were filled with creative ideas, joy and collaboration.