On Sunday 22 September 2019, I had the good fortune of hosting twenty-two Dulwich College International (DCI) alumni at a brunch in downtown Toronto. At the event were former students of Dulwich College Shanghai Pudong, Dulwich College Beijing, Dulwich College Suzhou, Dulwich High School Suzhou, and Dulwich College Seoul, now between the ages of 18-27.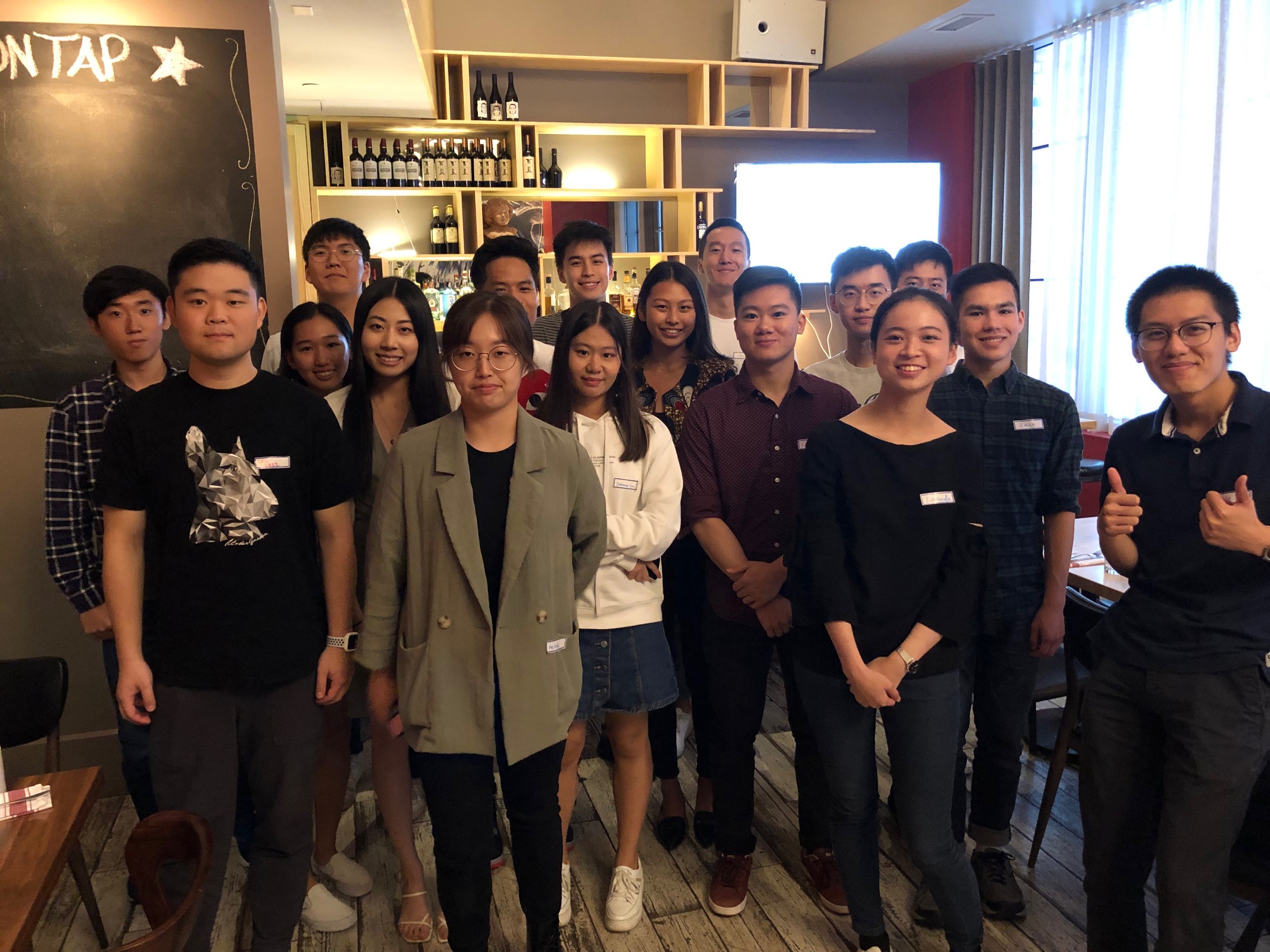 Nearly all of them are or were attending the University of Toronto as undergraduates, with five of them currently employed or in graduate school. This comes as no surprise: since DCI students began graduating in 2009, the University of Toronto has received more matriculated students than any other university in the world.
It was fascinating to hear the range of academic and career interests. There are alumni in Toronto studying Material Engineering and Finance, completing a Master's Degree in Public Health, working in education, and working in the Aerospace industry.
Over refreshments and a three-course meal, our alumni networked with new friends and reconnected with old friends. In one instance, a former Dulwich College Beijing (DCB) student and recent transfer to University of Toronto found himself sitting at a table with friends of his older sister and brother, both of whom are also DCB graduates!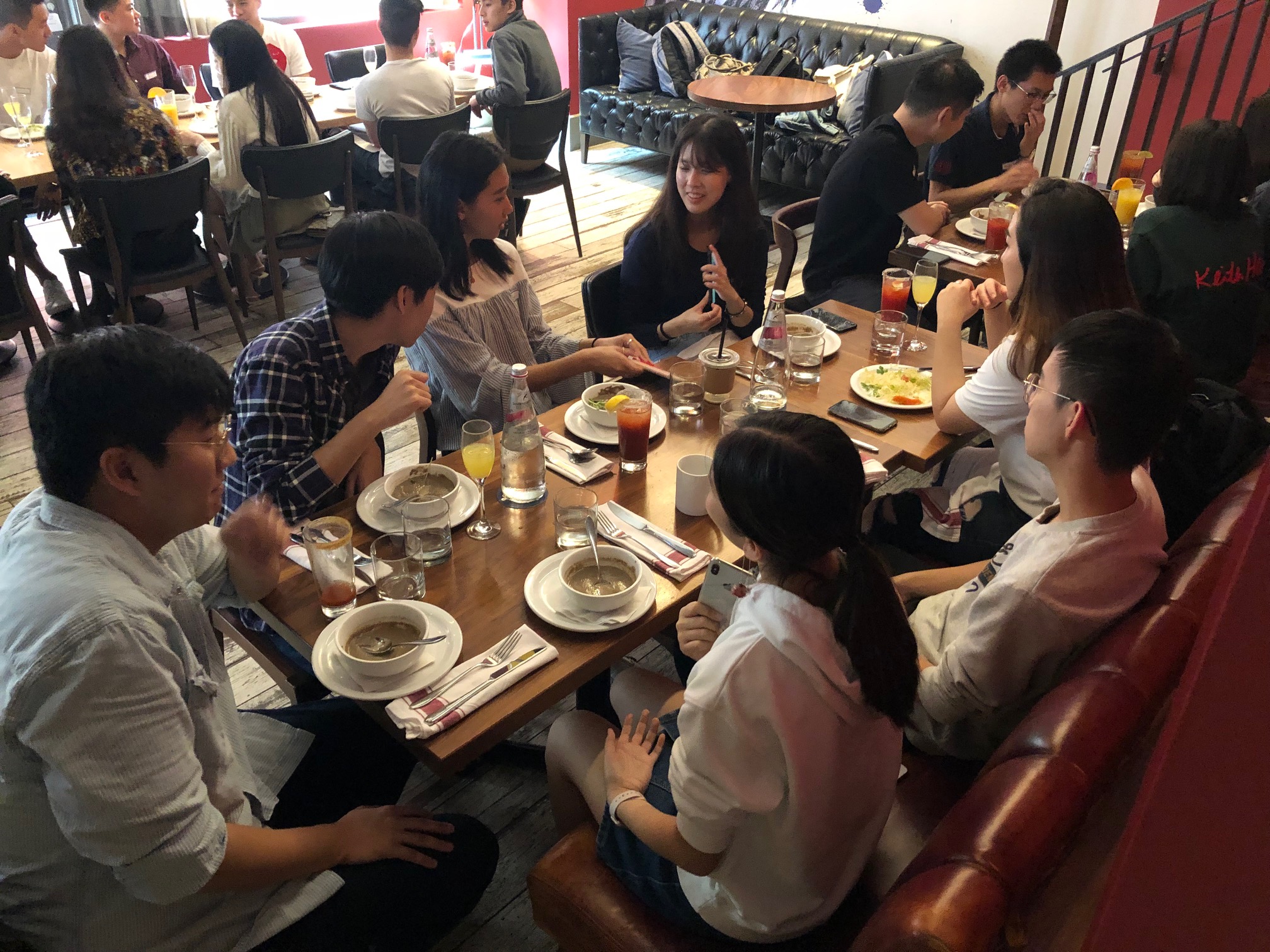 The Toronto event was an opportunity for DCI to facilitate alumni networking following other successful events over the last four years in London, Boston, Hong Kong, Seoul, and New York City; it also marked the launch of DCI's new alumni network infrastructure.
With a focus on improving provisions to former students, Dulwich College International is excited to announce a fully-resourced alumni network coming in 2020. Included will be a dedicated online networking platform, regular worldwide events, and a vision to support former students to Live Worldwise.
The time with the alumni in Toronto was inspiring and helpful. We were able to gather live feedback on what will be most meaningful socially and professionally to these dynamic global citizens, which will be used to inform the alumni network roadmap as we continue to refine it.
Every time I attend one of these events, I am so impressed by the talent, intelligence, and ambition of our former students. What resonates even more powerfully is that these are all really interesting, good people.
I know I speak on behalf of all the schools and DCI teams when I say that we are so proud of what our young alumni are doing in their post-secondary lives.
If you are an alumnus reading this article, and you have not heard from us over the last year, please email feedback.ioa@indulwich.com to make sure your email address is up to date, so you can receive news when we launch our alumni platform. It is especially important for any former DCI student to know that our definition of alumni is inclusive of all former DCI students. This means that if you attended a DCI school at any point in time, you can register as an active alumnus once you are 18 and no longer in a DCI school.
Please also look out for an event in your area in the future. We hope to see you there!
-- Lucien Giordano, Director of International Outreach and Alumni Engagement