IB Update: Outstanding Average of 37 points; 6 with Perfect Scores

A hearty congratulations to the Class of 2020, with updated IB results released by the IBO recognizing the superb academic achievements of our students.
Significantly, three more of our students – Zhiyang H from Dulwich College Beijing, Bingsong L from Dulwich College Suzhou and a student from Dulwich College Shanghai Pudong – earned a perfect score, making it a fantastic total of 6 perfect scores across our family of schools.
Many more of our IB graduates received a higher revised grade that is more reflective of their efforts, with one in three students achieving over 40 points. With these results revisions, graduates from across our family of schools have secured a remarkable final average of 37 points.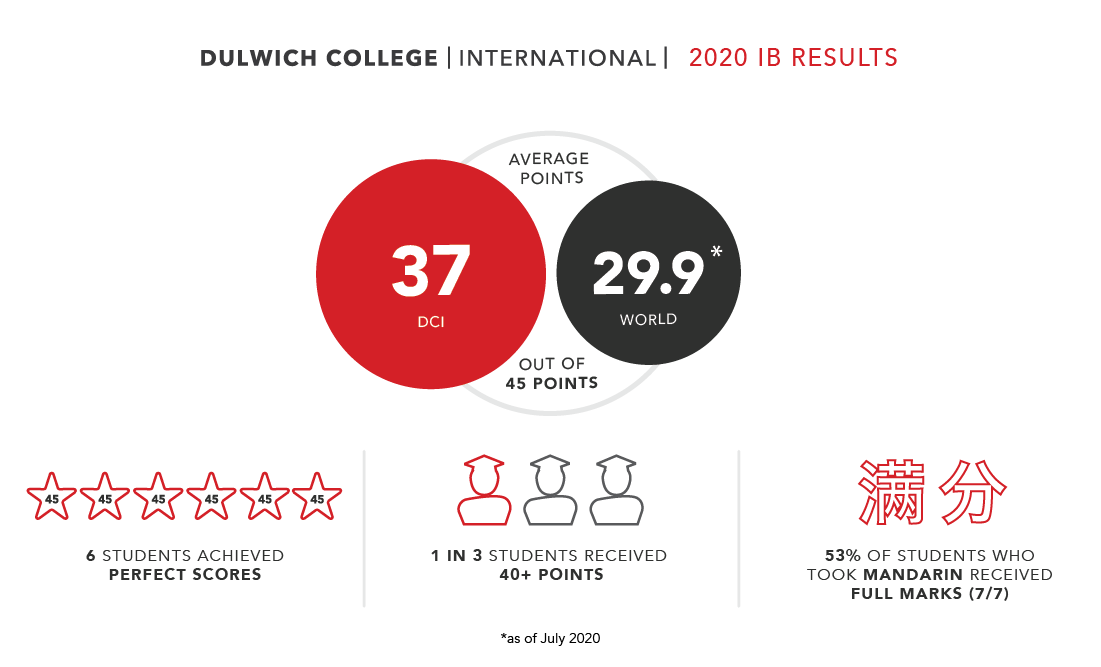 "We are so happy and proud of our Class of 2020. This has been a very challenging year filled with tremendous unpredictability. On top of focusing on their studies and achieving outstanding results that have raised the bar across our schools, our graduates have been a great support to our community, leading community service projects and bringing the Dulwich family together – all hallmarks of a great Dulwich education," said Lesley Meyer, Chief Education Officer.
A big thank you to our university counsellors, school leadership, students and parents, who worked closely together over the past two months to help secure the best possible IB results that most accurately reflect the tremendous efforts of our students, and prepare them for their next steps after their time at Dulwich.