The Biggest Alumni Event in The Dulwich Intl Group of Schools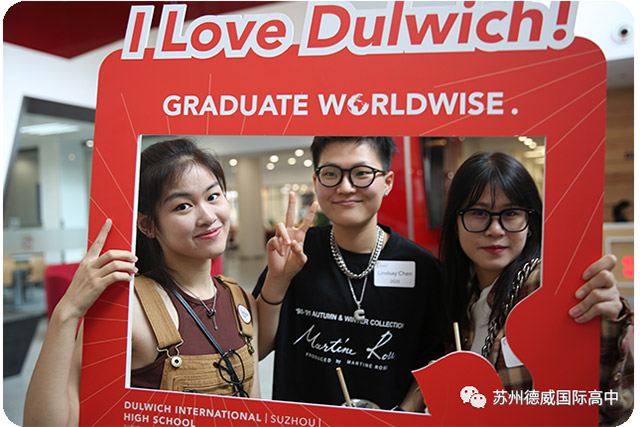 We are very happy to report that Friday 4th of June 2021 was officially the biggest Alumni Event in the History of the Dulwich International Schools Group! At Dulwich, our thriving and extensive alumni network is a great source of pride for us. Our Worldwise Alumni Network sets us apart from other, less well-established international schools.
Our biggest ever alumni event proved to be an entertaining day of fun and nostalgia, that demonstrated our commitment to building and maintaining strong relationships with our graduates. The event had been carefully planned and heavily promoted and this was reflected in the number of Alumni in attendance! After the alumni arrived and signed in, they went to our school Library to enjoy a selection of food and drinks and meet some of their old teachers. This provided a great opportunity for old friends to meet, catch up and exchange stories.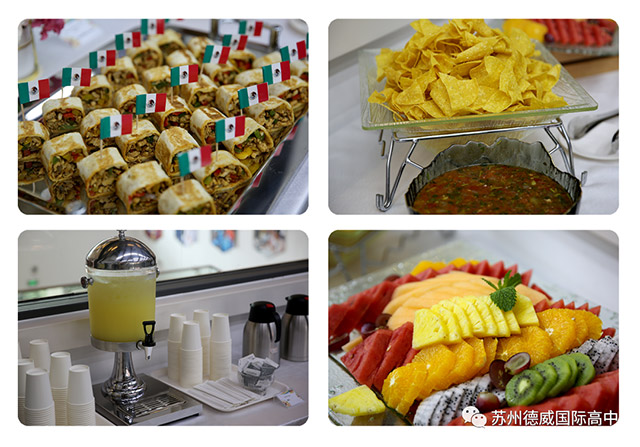 Some of the Delicious Nibbles and snacks on offer in the library

Staff and Alumni Chat and Mingle in the Library
After mingling in the library, the alumni, some of our current year 13 students, as well as teaching staff all went to the Lecture theatre for formal presentations. As they entered the lecture theatre, they were each given a Dulwich branded goody bag, containing Dulwich merchandise.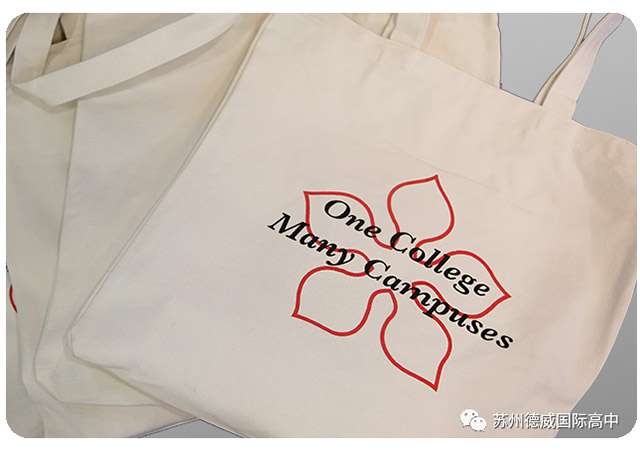 Goody Bag of Dulwich Merchandise
Mike Gates who compèred the event gave a short speech before introducing Sarah Tielman, our director, who referred to the event as "Not only a wonderful alumni event for our school but also the single biggest Alumni event in the Dulwich International Group's history."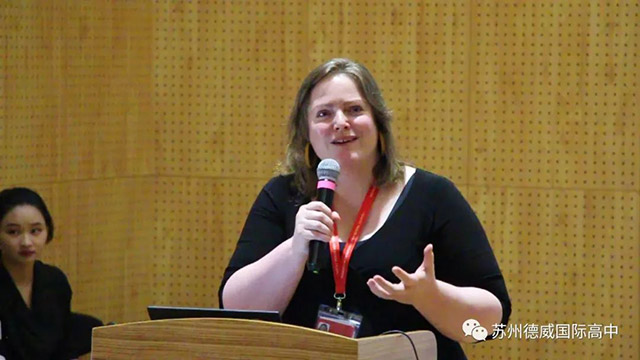 Our Director, Sarah Tielman Delivering a Welcome Speech
When our director finished speaking, four alumni (who had each agreed to deliver a 5-minute presentation) took to the stage, showcasing their public speaking and excellent English skills with a variety of topics that included:
Thinking Global and Acting Local
Decision-making Process Under the Covid-19 Pandemic
Health and Well-being at University
Being Responsible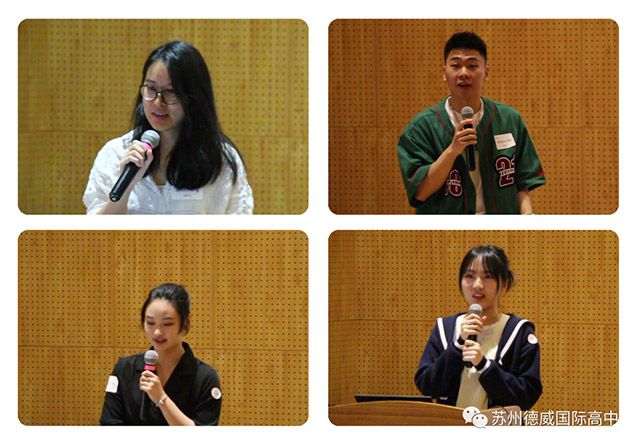 4 Alumni Delivering their five-minute presentations
The alumni presentations were separated by a video that included promotional information about the Worldwise Alumni Network (WAN), as well as video clips various Alumni had recorded. These included two very well received clips from Dulwich International High School Suzhou Alumni who are currently studying at Cambridge University in the UK. Leo L. had plenty of advice for our departing year 13 students, while Nicole Z. explained in detail how funding from the Worldwise Alumni Network had helped her.
After the Alumni Presentations, Lucien Giordano (Director of International Outreach and Alumni Engagement), took to the stage and spoke eloquently about the many benefits of joining the Worldwise Alumni Network. He highlighted how the platform is one of the unique benefits our group of schools has to offer.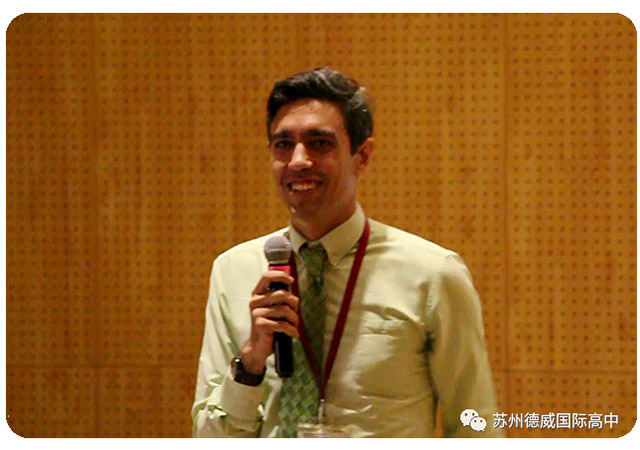 Lucien Giordano, Director of International Outreach and Alumni Engagement
At one point, Lucien stated that: "You are part of an alumni network that comprises over 10,000 individuals. When we see growth like this, can you even imagine what being part of this network can mean to you? There are currently 4,000 graduates in the world, looking to share opportunities with you!"
After his presentation, it was time for lunch. A delicious buffet lunch was provided for the alumni and staff in a specially cordoned off VIP section of the school canteen. After Lunch, a mixture of activities were provided for our alumni to participate in, the most eagerly anticipated was the Alumni vs Staff Football matches!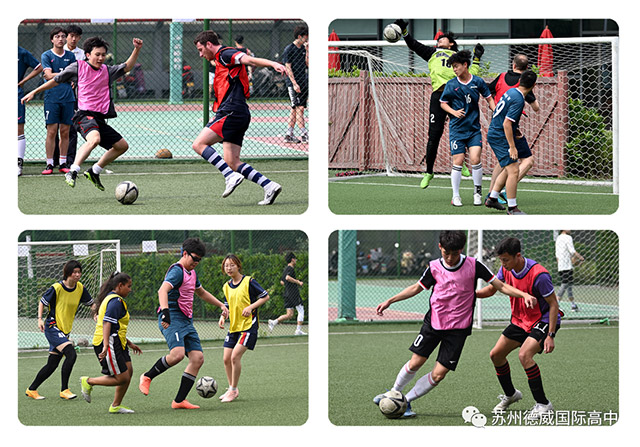 Staff Vs Alumni Football Showdown!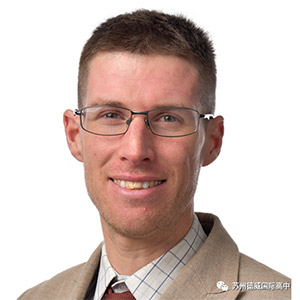 Mike Gates
Event Organizer
In conclusion, Mike Gates who organized the event had the following to say:
"Alumni Event 2021 was a wonderful day for many alumni who have been engaged with online lessons for much of the last year to have an opportunity to engage and interact with their previous classmates and teachers. There was an excellent atmosphere and well-planned schedule to make the day especially memorable and meaningful."
We are now all looking forward to the next Alumni Event, which will build on the success of this year's event and be even bigger and better!