Dulwich Worldwise Alumni Seminar
On May 15, Dulwich International High School was proud to host a Worldwise Alumni seminar for our current students and parents. In attendance were alumni who graduated from different Dulwich schools and the Director of International Outreach and Alumni Engagement from Dulwich College International (DCI). The guest speakers shared their insights of studying and living in Dulwich, as well as their experience of studying, living and working overseas. They also recorded their wishes to this year's graduate students.
Left behind a seven-digit salary as an investment banker with a one-way air ticket back to China
Susie is an alumni to both Dulwich College Shanghai (Pudong) and Dulwich College Beijng. A graduated from the University of Cambridge with a degree in Economics, she is currently Head of Marketing Strategy at the global consumer tech brand OnePlus.
In 2016, she resigned from her job as an investment banker in the UK and decided to come back to China for career development with no intention to go back.
"I gave up my well-paid work for a place where I knew no one, and had basically nothing. It was also pretty far away from my parents." Susie started her sharing with a sense of humorous self-deprecation.
"Economics was not my favorite subject but was the best pathway for getting into Cambridge at that time, based on my grades and individual competitiveness." Susie once again surprised the audience with her story. She emphasized that being accepted by your Dream School should never be the ultimate goal for one, but only an indication for future direction in a long-term perspective.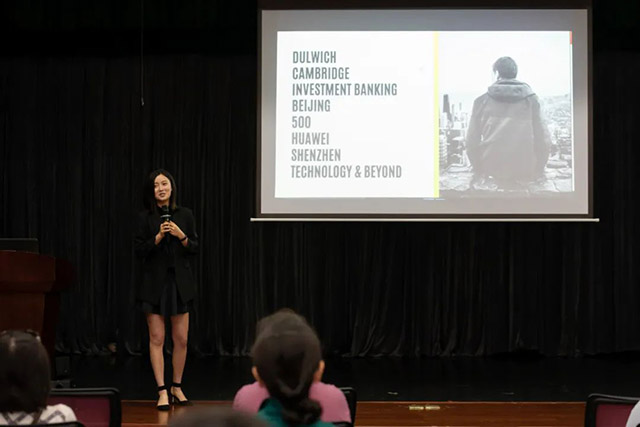 When casting her mind back to the days of her application to the University of Cambridge, Susie exchanged some ideas with a Y11 Dulwich Zhuhai student. As an excellent Dulwich student, when it came to the decision for "Oxbridge", she chose the latter one, "for me, it was a no-brainer. I hated taking tests. Cambridge values the interview – that's when your personality can really shine through." The professor who interviewed Susie was her mentor in her three-year study at Cambridge. When being asked for the reason for her matriculation, the professor replied: "If you made it to the interview, you're probably an intelligent person. So, I didn't really care about your intellect. What I did care about is whether I would enjoy teaching you – I'm going to spend three years with you, so I need to like you as a person. I didn't care if you gave the right answers – you couldn't have given the right answers, because the questions I asked you were from graduate-level textbooks."
As an equity researcher in London, Susie was deeply involved in company valuations, which is how she discovered a lot of opportunities in China. However, when she arrived in Beijing, she was unemployed. "I left London before I had secured a job in China. That was intentional. When I got back, I literally sent my resume to around 1,000 positions and participated in hundreds of interviews. My goal was to understand the China market and the emerging industries as fast as I could, so that I could find the right path for myself." She encouraged students to try as much as possible while at school by analysing the cost of mistakes in Dulwich, university and career phases. But ultimately, she reminded students that success requires commitment to one direction.
"But life isn't a maze, with a single route to success. It's an open-world game, with countless ways to get to your destination."
—— Sussi L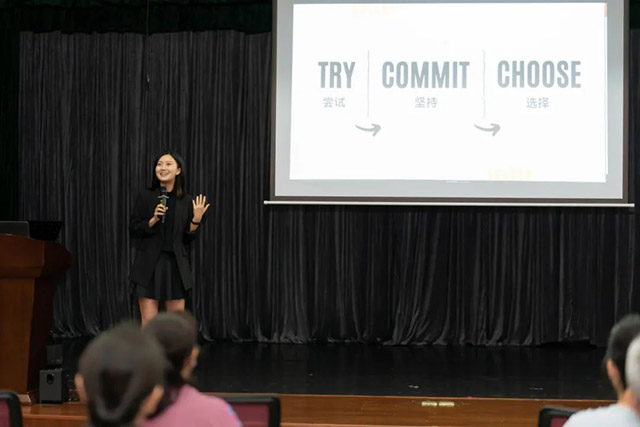 Missed the boat to University of Toronto
for not checking emails
Mike, a 2019 graduate from Dulwich International High School Zhuhai, was the second speaker of the day, who currently studies Physics at the Pennsylvania State University.
When sharing his campus life with Dulwich Zhuhai, Mike was off the reel. He recalled how he fitted into the immersive English environment, adjusted the way in learning, as well as life in the U.S. The importance of checking emails on a regular basis has been mentioned several times during his presentation.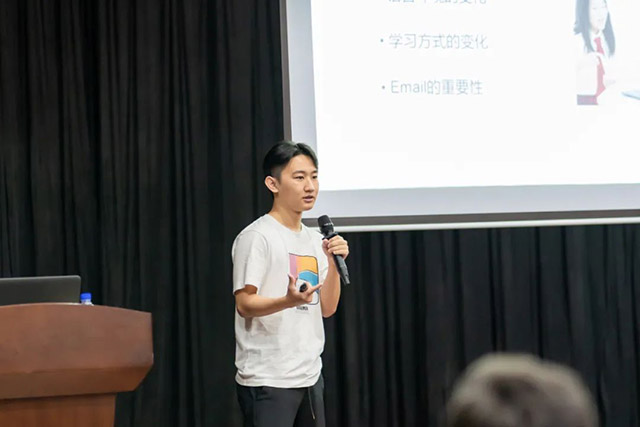 "I screwed myself up for not taking emails seriously, which led to the result that I missed out on the offer from the University of Toronto." Mike told his story as a cautionary tale to the audience and reminded them to check the email messages from school, as there might be a number of global resources and opportunities from the Dulwich Family to broaden one's horizon and practices.
He also emphasized why the development of active-learning skills, and pioneering and creative spirit matters a lot. "I used to imagine my life abroad would be filled with food, a great many friends, advanced facilities and social activities. However, there is only me alone in my dorm with my computer for most of the time." He valued the importance of being independent and proactive in study and in life with the ability in time management, as well as going out to explore and expand more in terms of a social network and opportunities. All of these skills and mindset can be developed during the time at Dulwich Zhuhai. "Studying and living overseas by myself and making friends with people from various background, enabled me to grow up faster with wider horizons."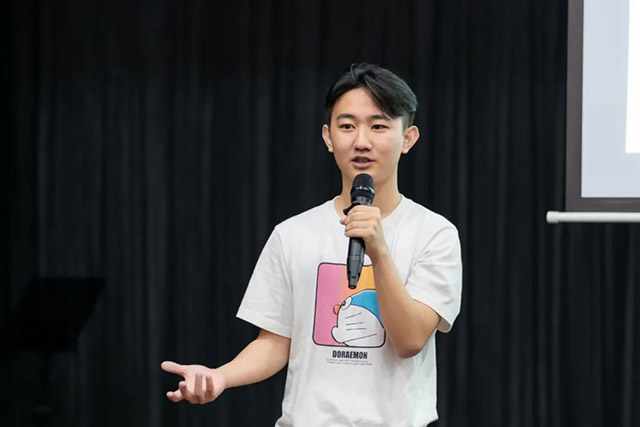 Dulwich Worldwise Alumni Network,
a sustainable and engaging community
We are grateful to have the excellent alumni with us in Dulwich Zhuhai, which was thanks to the Dulwich Worldwise Alumni Network (WAN).
Mr Lucien Giordano, Director of International Outreach and Alumni Engagement at DCI, introduced to Dulwich Zhuhai students and parents how they could benefit from this new alumni community, including:
- global network and community building for similar interests;
- mentorship programs between alumni and alumni, for alumni and current students, and for alumni and parents;
- professional opportunities for internship or career development;
- entrepreneurship engagement;
- outreach and scholarship programs to give back to communities;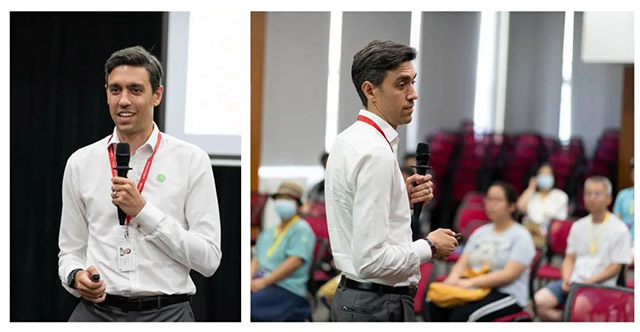 Several Dulwich alumni in the Greater Bay Area also gathered in Zhuhai that evening . Graduated from different Dulwich schools, some of them are pursuing their studies in universities around the world, while some have already accumulated personal success in the business world. It was the Dulwich WAN that connected them all together.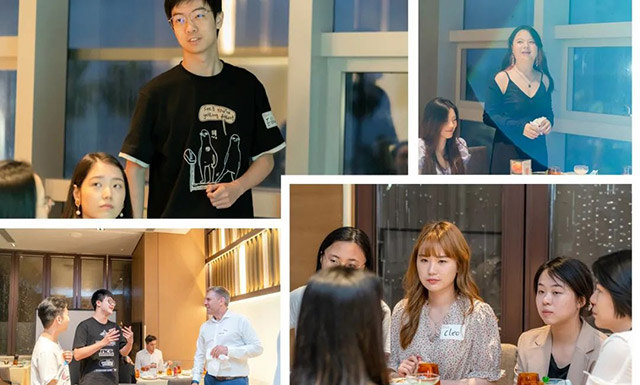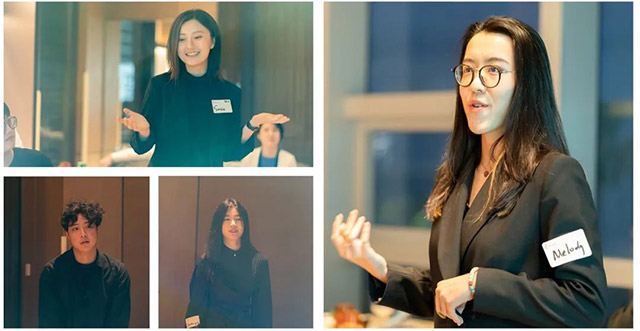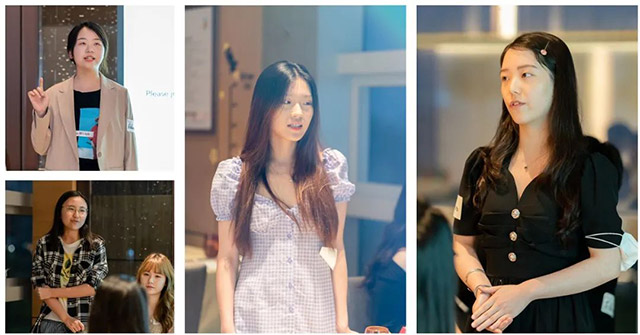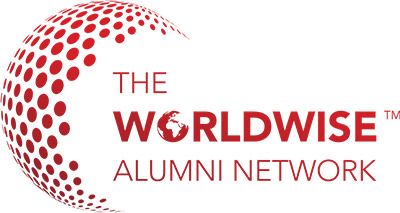 The number of graduates from the Dulwich College International family has reached over 4,000, since the first troop from Dulwich Shanghai. As more students graduate from Dulwich and join the Worldwise Alumni Network, it will create more meaningful opportunities for our alumni to develop personally and professionally, to connect with one another, and to create positive global impact.
Co-created by alumni, the Dulwich Worldwise Alumni Network (WAN) aims to bring our alumni from across our family of schools together, and to build bridges for them for various opportunities and engagement. Everyone over the age of 18 who has ever attended a Dulwich school is eligible to join.