Alumni Story | Passion for Singing Nurtured over 16 Years

Countless people recognise the face and magnificent voice of 2020 alumnus Natasha T, who literally grew up on the College campus from DUCKS to her Senior School graduation. Natasha's 16-year journey at Dulwich College Shanghai Pudong is a story of personal discovery, resilience, and tremendous achievement. From performing as Fagin in the musical Oliver to singing at Dulwich College International's 400th Anniversary Gala, Natasha's star has shone brightly. Today Natasha is studying Opera at the prestigious Royal Northern College of Music (RNCM) in the UK.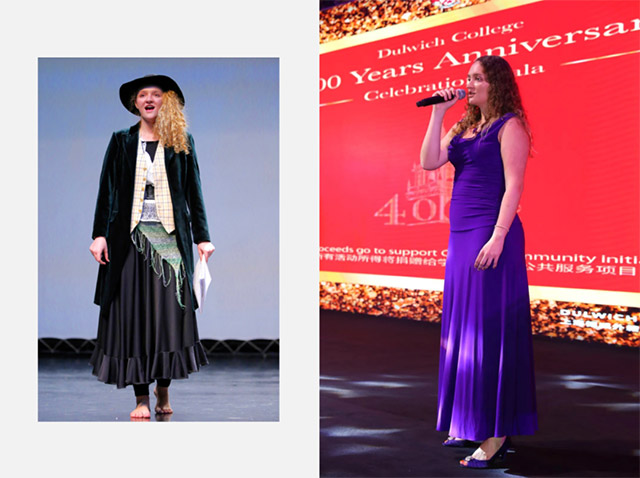 Natasha in Oliver (left) and performing at the 400th Anniversary Gala (right)
Inspiration Starts Young
Natasha, who shares she is "half German and half Scottish," was born in Hong Kong and began studying in DCSPD DUCKS at the age of 2. While admittedly extremely shy in her younger years, Natasha was keen to audition for plays after being inspired by teacher Ms Jo Brooke.

"She encouraged me to start singing and playing the trombone as a child. She also provided me with lots of performance opportunities such as singing and performing in the [cantata] Carmina Burana. I had my first solo in Year 6 and went to Vienna with the school to sing with the Vienna Boys Choir. As well as being really fun, it gave me the confidence boost I needed to continue trying for more solos in Senior School."

Natasha's love of the arts grew along with her intercultural perspective.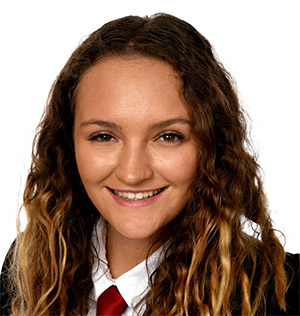 Natasha T
Class of 2020
"When I think of the world, I think it's quite small because I've had the opportunity to meet people from everywhere and travel widely. Music is an essential part of our world because it brings people from different places and background together in celebration of our shared humanity."
Resilience Leads to Achievement
As a scholar and performer, Natasha applied her attention and intention over the years to both her studies and activities. "When I was in Year 7 I tried to audition for the Chamber Choir but I didn't get in, so I tried again the next year and succeeded. With the arts, perseverance is key and even though you might get shot down many times, if you don't pick yourself up again you'll never succeed," reflects Natasha.
Head of Drama Ms Caroline Farmer remembers her achievements in the classroom and as a Drama Ambassador fondly.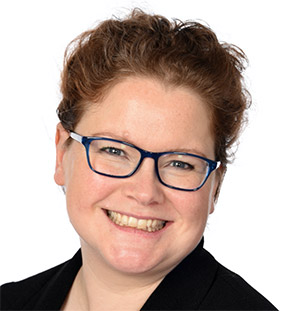 Ms Caroline Farmer
Head of Drama
"Natasha was a conscientious and enthusiastic student. She approached all tasks in a timely manner and followed guidance carefully. She has strong academic integrity and has pursued areas of interest. Natasha works well in a group setting and handles leadership well. As a Drama Prefect she also produced a revue musical for charity."
Ms Farmer proved to be a significant influence in Natasha's later pursuit of a career in performance. "Ms Farmer was the first Drama teacher who gave me a realistic view of what I was getting myself into by choosing a career in the performing arts. She helped me with my application process by telling me which schools I should audition for, and without her I might not have gotten as far as I have today."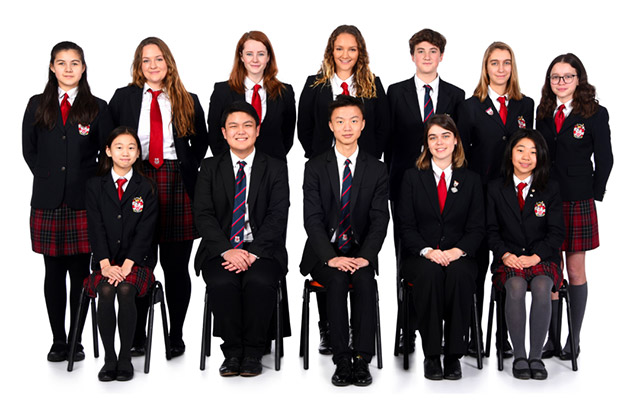 Natasha as Drama Ambassador (second row, fourth from left)
Balancing academics and activities requires focus and discipline. Of her time in Senior School Natasha shares, "Participating in so much also honed my time management skills which came in very handy during the IB. My favorite IB subjects were Theatre, Music, and Environmental Systems and Societies."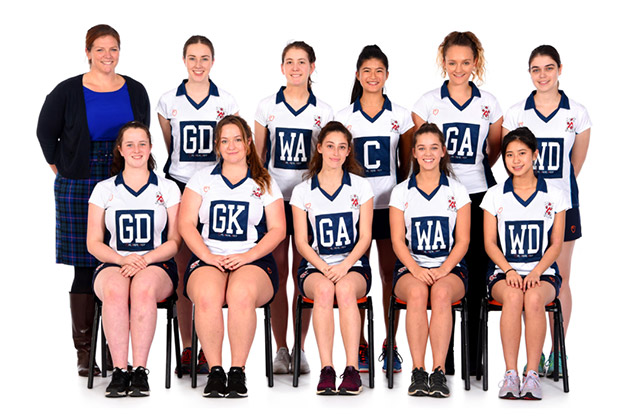 Natasha in the D1 Netball team (second row, fourth from left)
Netball provided her opportunities for practice and leadership in Senior School. "My former netball coach, Ms Olivia Bugden, was a huge inspiration for me as she taught me to never stop trying when things weren't going my way. I had some of my most fun times at Dulwich on the netball court and going on the netball trips to Beijing and Singapore. I was also extremely proud to have been the Captain of the Netball team in Year 13 as I had been on the D1 team since Year 9."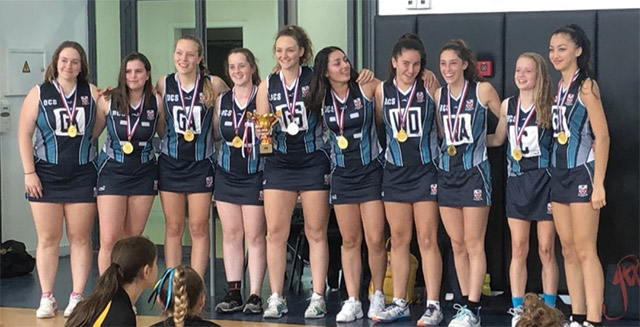 Natasha holds the trophy in a Netball competition (fifth from left)
Throughout the years, Natasha's abilities grew alongside her determination to persevere in the midst of competition. "It took me until Year 9 to get a small main role [as the Duchess in Alice In Wonderland] in a whole school production, because I never gave up on the things I enjoyed."
Natasha offers wise advice to younger students, "If you want a career in the performing arts you have to be incredibly resilient because there will be people who constantly put you down. You have to learn to take criticism and apply the useful things to improve your performance. You also have to be brave and know that everyone makes mistakes and it's not the end of the world if you do."
At Dulwich, Natasha was provided many performance opportunities in College productions. Mr. Timothy Parker, Head of Instrumental Tuition recalls: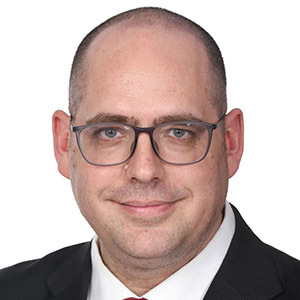 Timothy Parker
Head of Instrumental Music Tuition
"As a singer Natasha consistently demonstrated interest and commitment, having been a member of the College's choirs from a very early age. She clearly demonstrated a desire to expand her vocal repertoire and stylistic versatility in recent years, exploring musical theatre, popular musical styles, opera, lieder and song. Combined with her love of theatre and drama, Natasha took lead roles in school musical productions as well as performing as a soloist in numerous concerts and events and continuing her membership of our Chamber Choir."
Of her latter performances Natasha shares, "My favorite role I ever played was Fagin in the musical Oliver. The music was incredible to sing and the set was the best I had ever seen Dulwich pull off. My second favorite performance experience was being Captain Hook in Peter Pan. Ms Farmer had a really fun and fresh take on the story, which made the musical just as exciting for the performers as the audience. Furthermore, I was honoured to be asked to sing at the 400th Anniversary Gala as I had been at Dulwich for so long."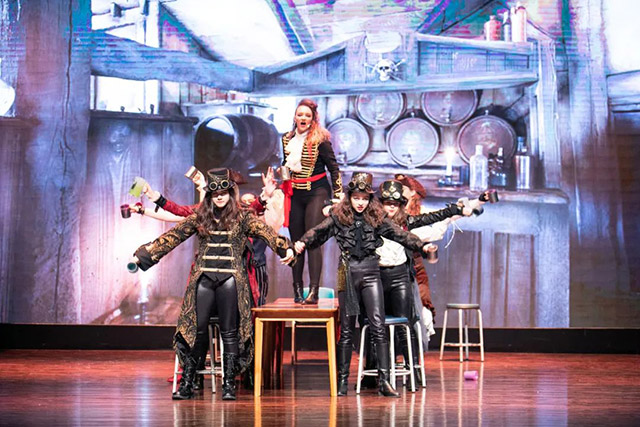 Natasha as Captain Hook
Selecting RNCM for Opera Studies
"My singing teacher since year 6, Mr. Timothy Parker, was the main reason I managed to develop the skills and technique in singing that helped me get into the Royal Northern College of Music," shares Natasha.

Mr. Parker encouraged her to get singing lessons after one of her first solos at The Kerry Christmas Carols. "He got me through all my singing exams and performances with school, which I would never have been a part of had he not told me I should get singing lessons."
Natasha has embraced the rigor and reward of a performance career. Ms Ruth Collings Head of Senior Music noted Natasha's determination to improving her knowledge and artistry. "Natasha showed commitment and dedication to developing her knowledge of a range of musical styles and genres. Her main love is performance, but she is also consistently self-motivated and organised in her studies of composition and analysis."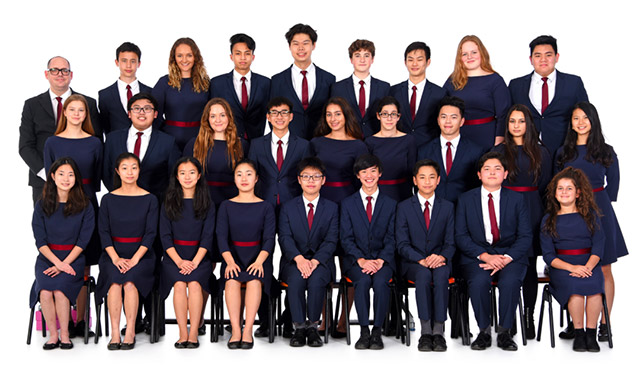 Natasha in the Chamber Choir (second row, third from left)
With such drive for excellence, it's no surprise that Natasha selected a rigorous course of study. "I chose Opera because I have always wanted to pursue a career in singing and it is the most challenging form of that. I selected RNCM because it is the only conservatoire in the UK that offers Opera at an undergraduate level. My interest in RNCM also came from the fact that I visited the campus and had a consultation lesson with the head of my current course."