The Grand Prize for the 2021 Dulwich Photo Competition Goes To...
With more than 700 entries from 13 schools and 20 countries, the Dulwich Photo Competition 2021 came to a successful close in May. It's now time to reveal the winners of each theme!
Open to students, alumni, teachers, staff and parents, this year's competition covers six themes - A Living World, Digital Life, Hope, My Community, Sustainable Solutions and Things in Motion.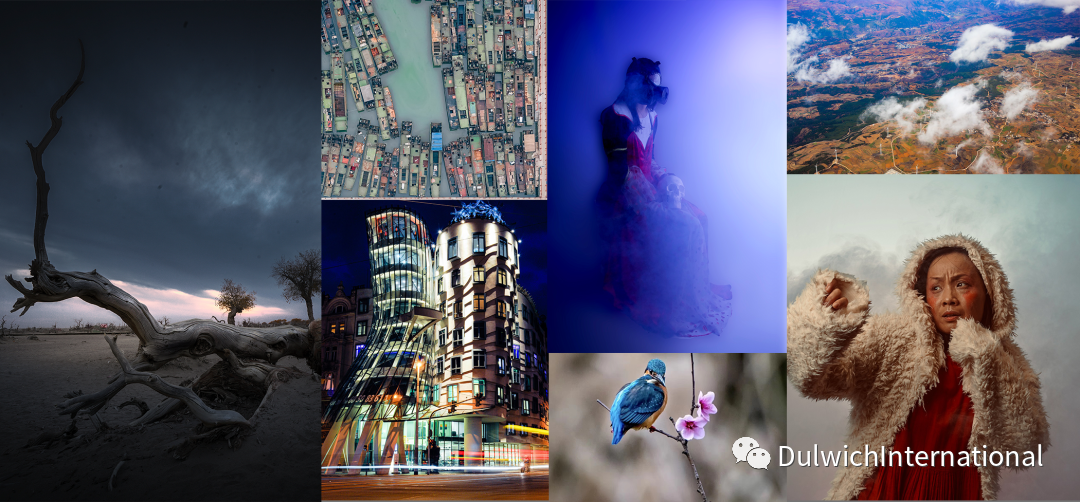 It's exciting to see such active participation across our family of schools, including our Dehong sister schools. The whole community came together, with many of the winners coming from our alumni, parents and staff categories.
As a result of the online voting, the grand prize was awarded to Andy L, a parent from Dulwich College Shanghai Puxi. His submission, titled Abandoned Traditions, fell under the Sustainable Solutionstheme, and captured the essence of a once-bustling fishing village on the outskirts of Suzhou.
"Upon my arrival, I saddened to see that this tradition seemed lost. Boats were moored to the docks, many seemingly weathered and abandoned, As a hobbyist photographer, entering the Dulwich photo competition was never going to be a hard choice. And with categories which highlight issues in our communities and around the world, I wanted to use my photos to much needed attention to how we make choices which will affect our future. Being one of the 2021 winners, I hope this will encourage more people to see things in different perspectives," said Andy L.
Theme: Sustainable Solutions (Grand Prize)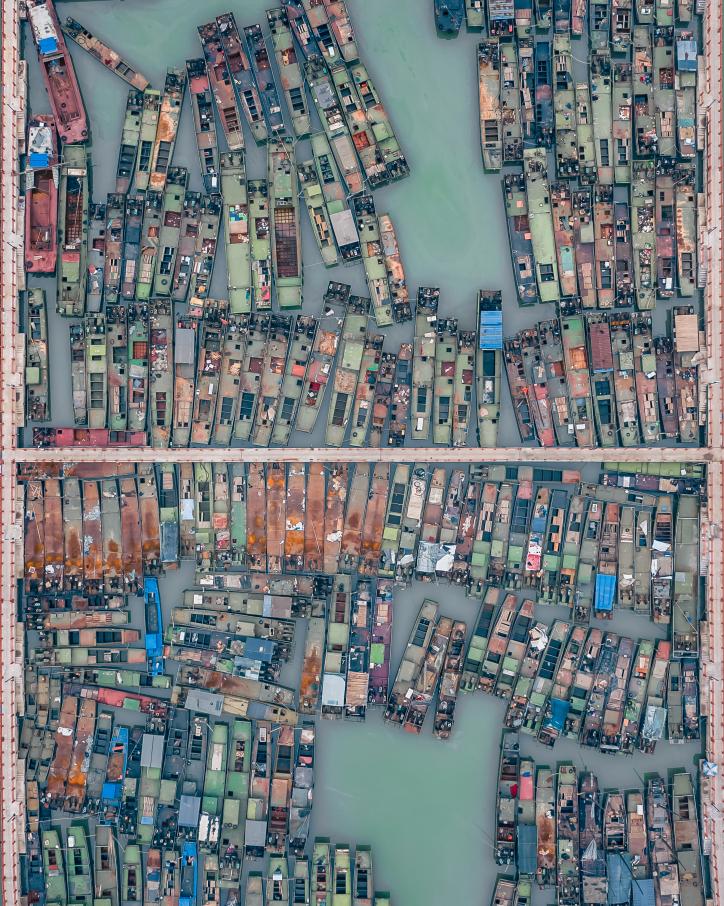 Abandoned Traditions by Andy L
Dulwich College Shanghai Puxi, Parent
I had heard of a place in Suzhou where there were was still a traditional fishing village. I had to go! Upon my arrival, I was a little saddened that this once busy village, was now not so. Boats were moored to the docks, with many seemingly weathered and abandoned. Could it be from over-fishing? Or maybe the efficiency of modern practices? Whatever the reason, it was a sad sight to see!
Theme: A Living World (Category 1st Place)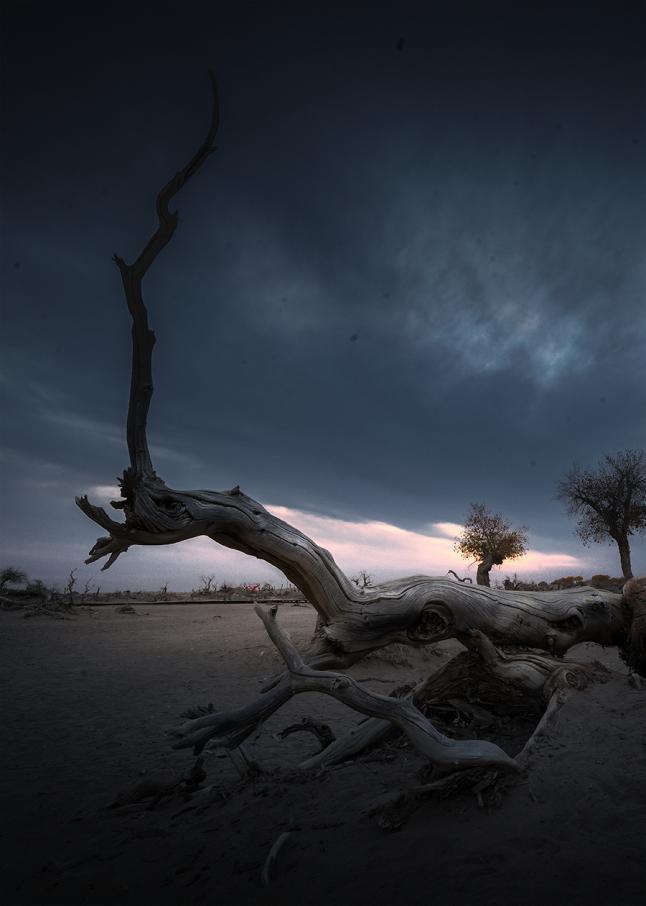 顽强的生命 by Yong Z
Dehong Shanghai International Chinese School, Parent
拍摄于内蒙古额济纳胡杨林。胡杨树生长在自然条件严酷的荒漠中,却伴随着风沙凛冽千年挺立。历久弥坚戈壁上,迎寒耐暑战狂沙;顽强的生命力激励着人们不畏艰辛困苦,勇往向前的奋斗精神。
Theme: Digital Life (Category 1st Place)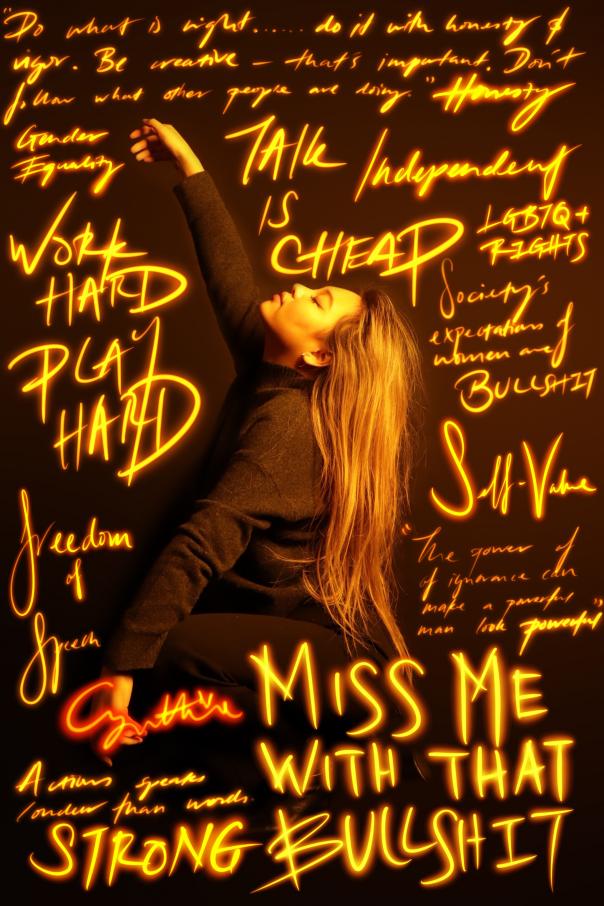 Rebirth from Fire by Damia H
Dulwich College Shanghai Pudong, Year 13
This photo is focused on the generation of people born from the 'fire' that destroyed the traditional values and expectations of conservative societies. It shows the individuals reaching for the sky among text recording their modern values. Their body language shows confidence and freedom. The glowing letters echo the symbolism of Fire signifying destruction and creation.
Theme: Hope (Category 1st Place)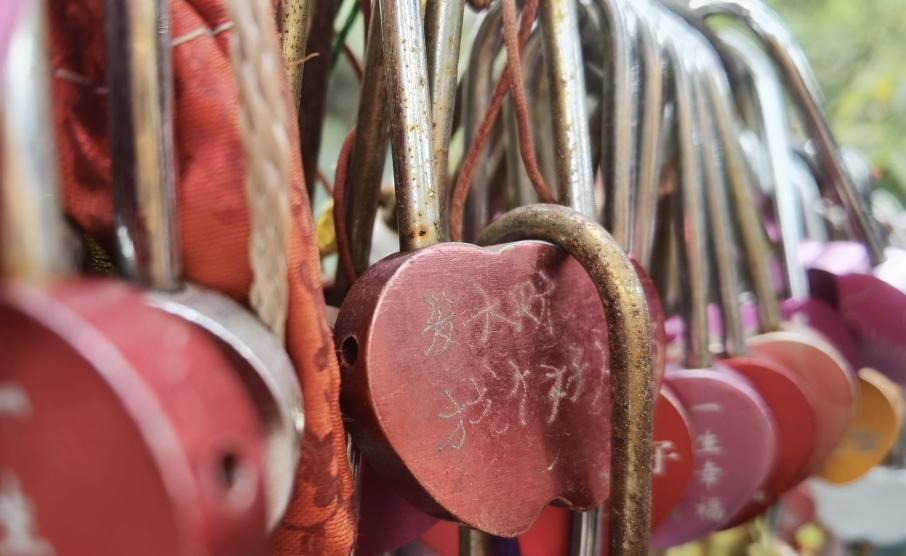 WishLocks by Gordon Z
Dehong Shanghai International Chinese School, Year 6
This is a photo taken in Chengdu. I found this peculiar line of locks and this wish particularly. This is just a simple wish yet made by a lot of people. All these locks are wishes made by local people. They wish that these wishes will never go away until they come true. As abnormal as it might sound, these locks are the hopes of many towns people.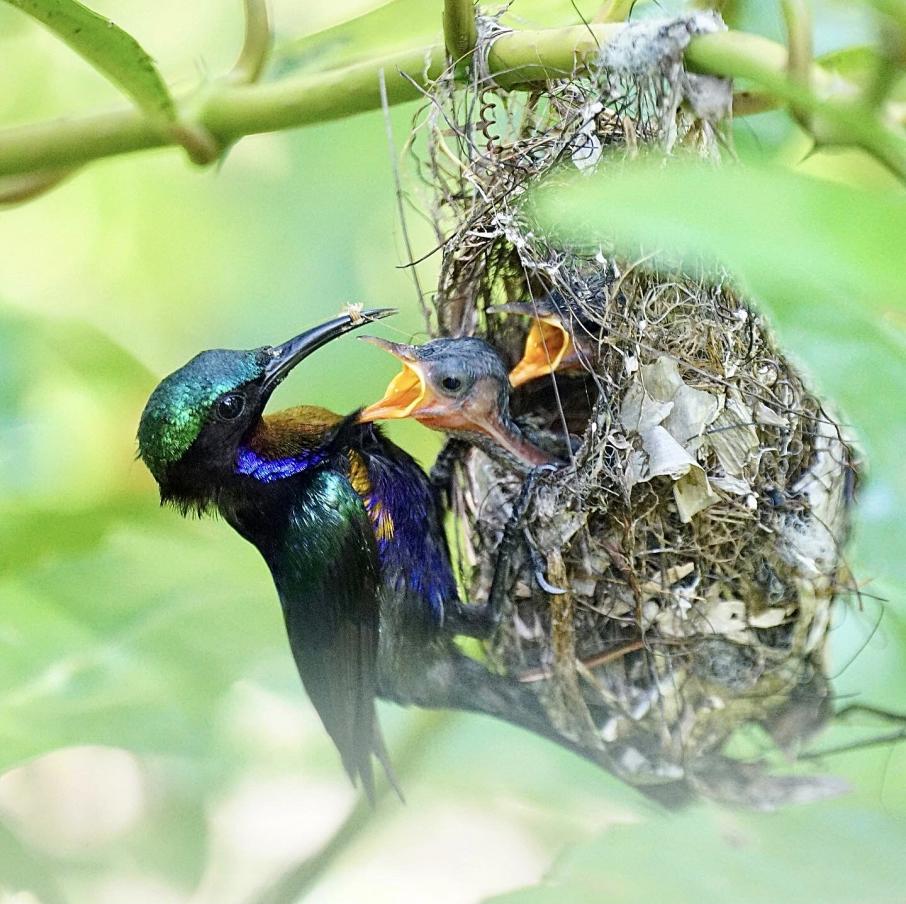 Feed me! by Andrew James W
Dulwich College (Singapore), Teachers & Staff
A doting father tending to his hopeful, hungry offspring.
Hug by Patty L
Dulwich College Seoul, Parents
Hug your loved ones and let them know everything will be alright.
Theme: My Community (Category 1st Place)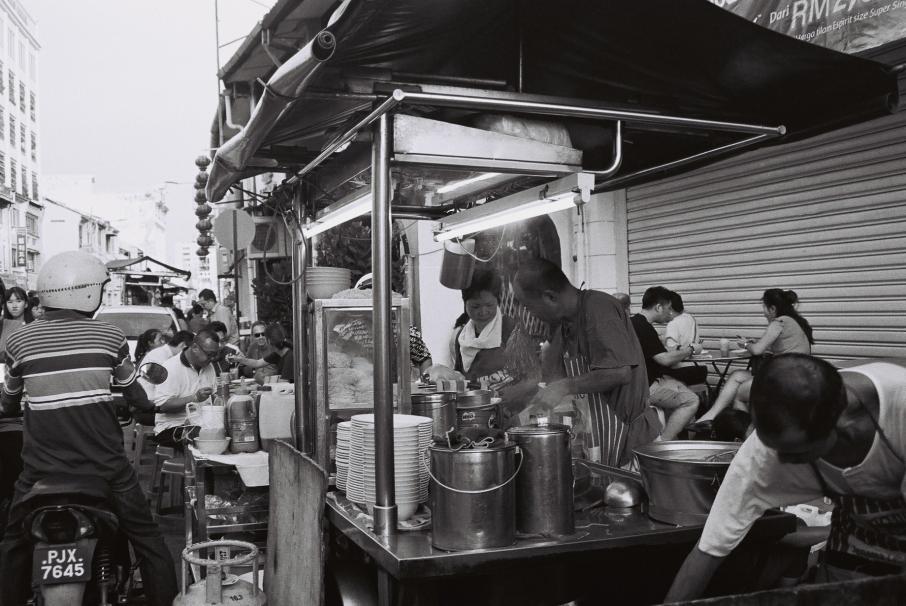 Street Vendor by Damia H
Dulwich College Shanghai Pudong, Year 13
This was taken in my home country of Malaysia during a busy day. Conveying the active, less urban life in Malaysia which I think people neglect when they look at Malaysia's culture especially in a modern age today surrounded by skyscrapers and technology as far as the eye can see. Taken with a film camera with a black and white film as a way to "transport" the audience back in time.
Theme: Things in Motion (Category 1st Place)
Serendipity by Maggie X
Dulwich College Shanghai Pudong, Year 10
A single water droplet that fell upon a stone pavement, creating an unexpectedly beautiful moment. The rippling effects in the crown-shaped splash and minuscule droplets have been captured in mid-air, as if time froze in this exact second.
This year our panel of judges, made up of volunteer teachers from school Art departments, were faced with the tough task of selecting the winners for each category. With so many outstanding and thought-provoking entries to choose from, several of the themes ended in ties. Congratulations to all winners!
The prizes are:
Grand prize: HTC Vive Pro 2.0 VRkit
1st place: Fitbit smartwatch
2nd place: JBL portable speaker
3rd place: Ravensburger Puzzle
To see more winners, you can find them at photos.dulwich.org/2021
Over the past eight years, the Dulwich photo competition has created a platform for our community to connect and share experiences with each other within our family of schools. Even being physically apart in these unusual times, we are thrilled to offer opportunities to bring our community together and demonstrate how our Dulwich spirit continues to shine bright.