The Pons Talk | Cultivating the Global Leaders of Tomorrow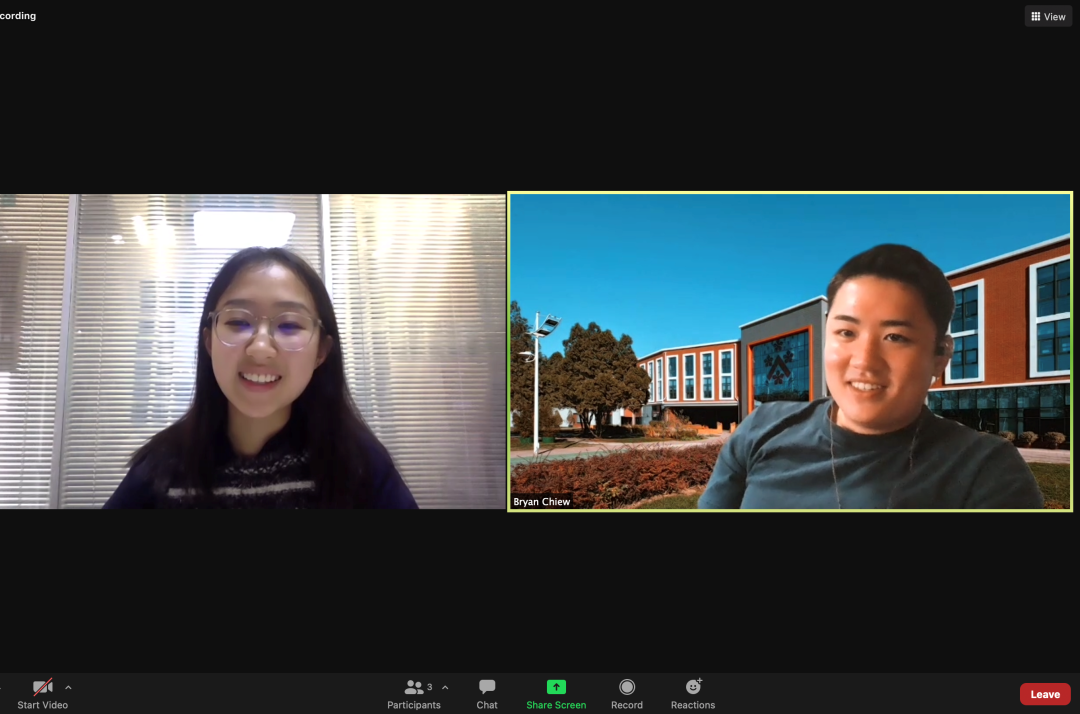 "I see the Worldwise Alumni Network as an opportunity to keep like-minded peers together, because I think we are different, in terms of our Dulwich education shaping us to become leaders of tomorrow," explained Bryan Chiew, who graduated as part of Dulwich College Beijing's class of 2016.
In the third episode of The Pons Talk, a podcast where our budding student journalists interview exceptional alumni from our Worldwise Alumni Network, Bryan is interviewed by Eleanore L, a Year 13 student at Dulwich College Suzhou. He shares about how his time at Dulwich shaped him to be the leader he is today, and why he is so passionate about supporting the next generation of students to make a positive difference in the world.
While at Dulwich, Bryan took on various leadership roles, including President of the Interact Club and Head Boy. Now, as a third-year student at Nanyang Technological University, he is serving as the President of the Student Union, where he works directly with the university's senior management team to improve various aspects of the school.
Bryan is also the President of our Worldwise Alumni Advisory Board, a team of alumni leaders who are co-creating the Worldwise Alumni Network to create meaningful opportunities for our alumni to develop personally and professionally, to connect with one another, and to create positive global impact.
Listen to the above to hear Eleanore expertly interview Bryan about:
Why he is passionate about building up the Worldwise Alumni Network
His vision to create a home away from home for our alumni across the world
The biggest takeaways from his Dulwich experience and why he wants to give back to the community
Everyone over the age of 18 who has ever attended a Dulwich College International school is eligible to join the Worldwise Alumni Network.
Sign up and get connected now: alumni.dulwich.org