Applying to Cambridge University
On Wednesday 20 April, 250 families from across the Dulwich schools joined University of Cambridge's Olivia Mathewson for the inaugural Community University Talks event. Rorie Macdonald, a Dulwich College Shanghai Pudong University and Career Counselor, facilitated the program which featured a presentation on the Cambridge application process and the academic and social experiences a student can expect at the university. The talk concluded with a Q&A session open to students and parents.
Some important takeaways from the talk:
Cambridge is tracking the possibility of exam cancellations in China and that they are more than prepared to accept students holding offers who are not able to take IB or A-level assessments.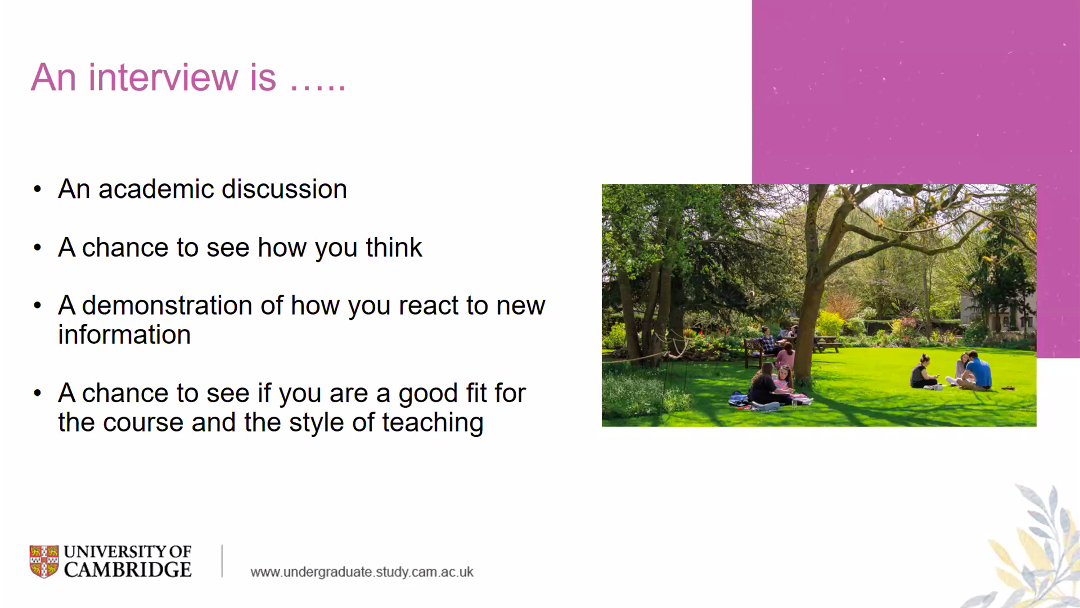 For our students who must complete National Service requirements in countries like Singapore, Cambridge is always prepared to work through a deferment process.
There was very clear advice that a student applying to Cambridge should research the curricular details of all courses on offer and then focus their application on pursuing an academic passion and that no one part of the application, from predicted grades to personal statements to the school reference is more important than other parts of the application. As Ms. Mathewson noted, "nothing in the application is read in isolation."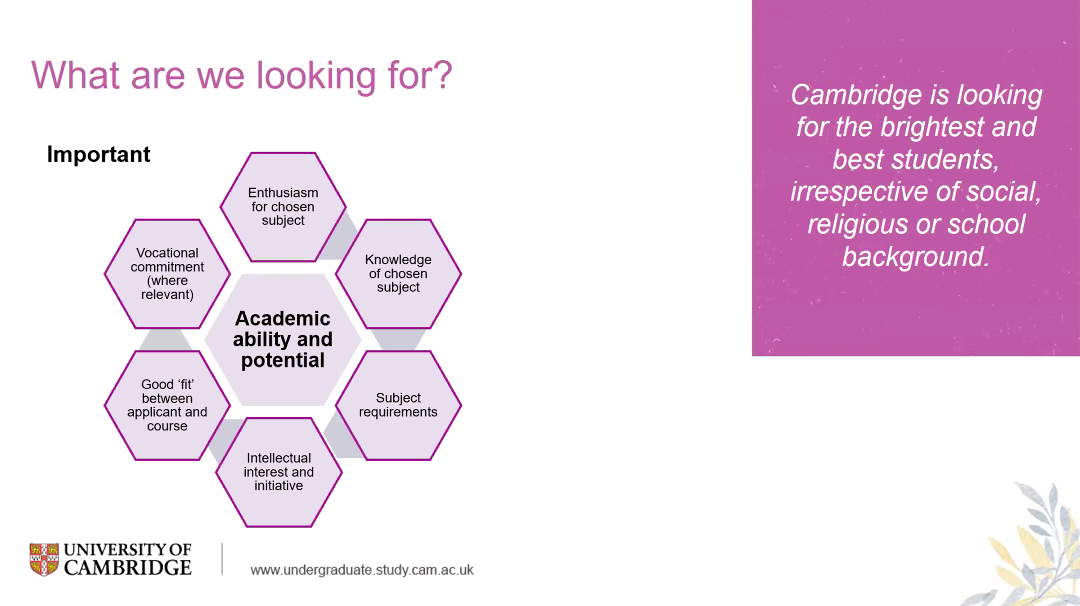 Reflecting on the event, Mr. MacDonald, a Cambridge alumnus himself, notes,
"When it comes to the university research process, there is nothing more valuable than hearing from the universities themselves. While Cambridge is held in understandably high regard among parents and students it is also subject to a lot of misunderstandings, so it was extremely valuable to have such a clear and informative presentation shared with our community. From the emphasis on super- over extra-curricular activities in the application process to the distinction between one's college and one's department, attendees came away with a much more nuanced understanding of what the university has to offer, and it was great to see such a wide range of informed questions being asked and answered in the Q&A."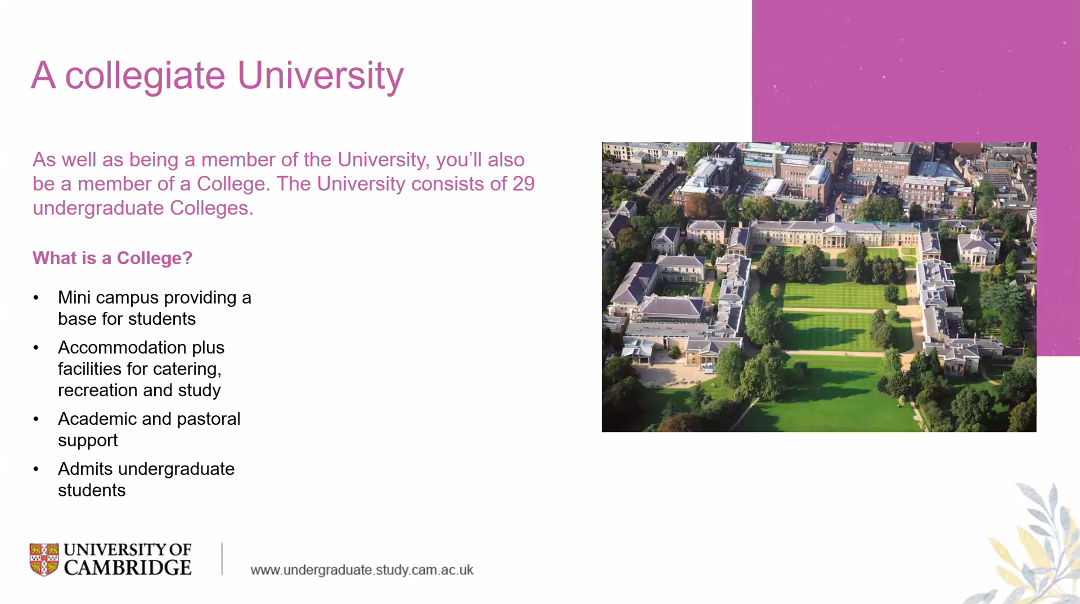 From a unique style of learning, to fascinating degree options and a vibrant social scene in the city of Cambridge, we can see why 30 Dulwich alumni have chosen to matriculate to Cambridge over the years. It is important to us that our community can learn about university options beyond what is just to be found on a website. Yu Zhe Zhou DHSZ'18, who recently graduated from Cambridge and is taking up a job in the international consultancy industry in London, shares, "Cambridge is a place full of challenges and opportunities. I was under a lot of pressure, but at the same time it helped me to thrive, to be more resilient, and to explore my inner self."
Watch this space for more University Talks Series content from different universities as we will continue to provide opportunities for students and families to interact with and learn about tertiary institutions first-hand, enabling you to make informed choices and to help our students meet their full potential. The following poster details future talks to add to your calendar!