Charting the Course on Student Leadership Journey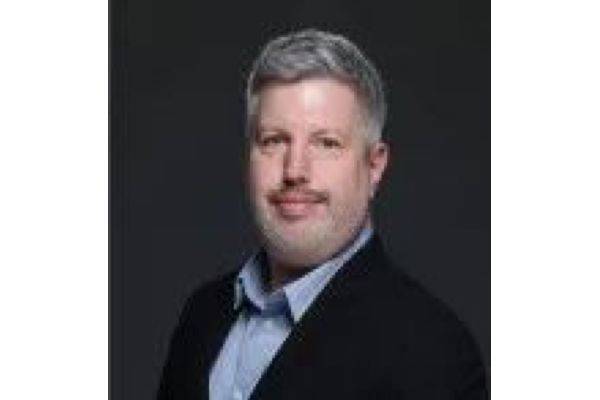 The Student Leadership Conference is a vital nexus for uniting Dulwich global student leaders and fostering tomorrow's pioneers. In this article, Jett Brunet, Head of JS Student Leadership & Agency at Dulwich College Beijing, shares the journey from planning to implementing the latest Junior School Leadership Conference.
Resilient Lifelong Leaders
At Dulwich, we prepare students to Live Worldwise and thrive in an uncertain future. To succeed in this century, young people need to take the lead, be willing to experiment, become resilient lifelong learners, and know that learning requires them to fail forward, getting better through reflection and iteration.
Asking students to become active participants in their own student leadership journey increases engagement, as they are empowered to make decisions, find novel solutions to challenging real-world problems, and learn to gather support for their plans from different stakeholders.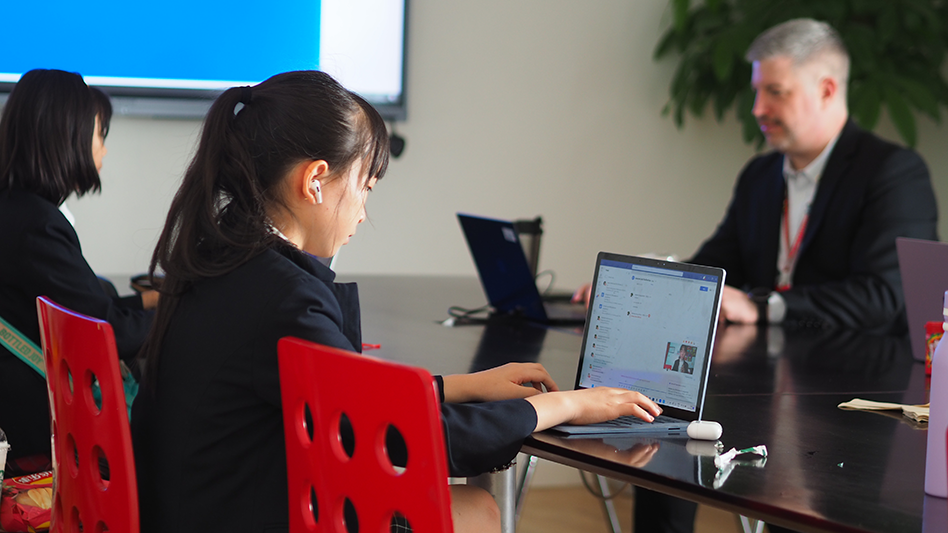 Opportunity for Authentic Collaboration
This year across Dulwich schools, staff members were asked to join a collaboration group with other colleagues working in similar departments or on similar projects. I was asked to join the Student Leadership Collaboration Group, where I met Iman Farrell from Dulwich College Suzhou, Harry Banks from Dulwich College (Singapore), and Katy Wood from Dulwich College Shanghai Puxi.
We immediately set out to identify what types of leadership opportunities we had in each of our schools. We created a Padlet and started writing down some of our leadership groups. We soon noticed that even though we found some similarities, each of us had a unique leadership group that other schools didn't currently have. This led us to the following big question:
"What if we organise a collaboration meeting for students to discuss leadership opportunities across Dulwich?"
This led to our first Junior School Student Collaboration meeting, held in November as several schools in China were in renewed lockdowns due to the COVID-19 pandemic. Undeterred, student leaders from our schools in Beijing, Suzhou, Singapore, and Shanghai mirrored our earlier staff discussion, and identified groups such as Dulwich College Beijing's Dulwich Dudes Magazine, and Year 6 Prefect teams, as groups to promote across our family of schools.
In January, our Senior School student leaders joined their well-established Senior School Student Leadership Conference online. This led us naturally to our second big question: "What if we create a Student Leadership Conference for Junior School student leaders?"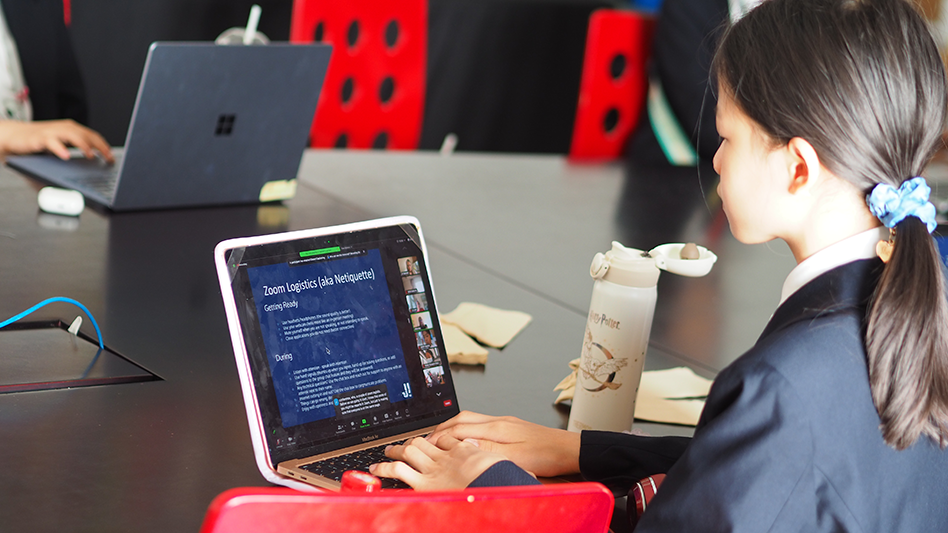 I met with our Group Head of Sustainability and Global Citizenship, d'Arcy Lunn, and Edgar Zillmann, Head of Events and Educational Partnerships. We discussed how we could learn from their experiences with our Senior School Student Leadership Conference to create something that would be age-appropriate and just as impactful. As discussions continued, we held our 2nd Junior School Student Collaboration Meeting in February, this time joined by Dehong schools in Beijing, Shanghai, and Xian, to gather student feedback and ideas about this potential leadership conference. Preparations continued as the big day approached.

Blazing Paths and Building Bridges
Now that our conference date was set, we needed to decide which of our student leaders would be invited to join. Each school chose 4 representatives from their student leadership groups to join the conference. Some of these groups included:

Student Council, where students elected by their classmates work to address their needs and concerns.
Dulwich Dudes Magazine, where students learn how to report on community news and improve their multimedia skills.
House Captains, where students elected by their Housemates work to develop House spirit and lead whole school activities.
Model United Nations, where students develop committee skills and learn about the UN's process.
Year 6 Prefects, where students research and collaborate on a year-long project to make our great family of schools even better.

Due to ongoing COVID restrictions at the time of our first discussions, we had to organise this conference online. We were happy to ask members from the JUMP! Foundation, an experiential learning group, to facilitate the online interactions for us across our 7 participating schools.
Students worked in online breakout rooms during the conference to discover what makes someone a great leader, different leadership styles, and what these student leaders thought would be important to include in our future student leadership portfolio.
By joining this conference, students from across our family of schools made new friends, developed their confidence, and started to see themselves as being able to positively and sustainably impact the world around them.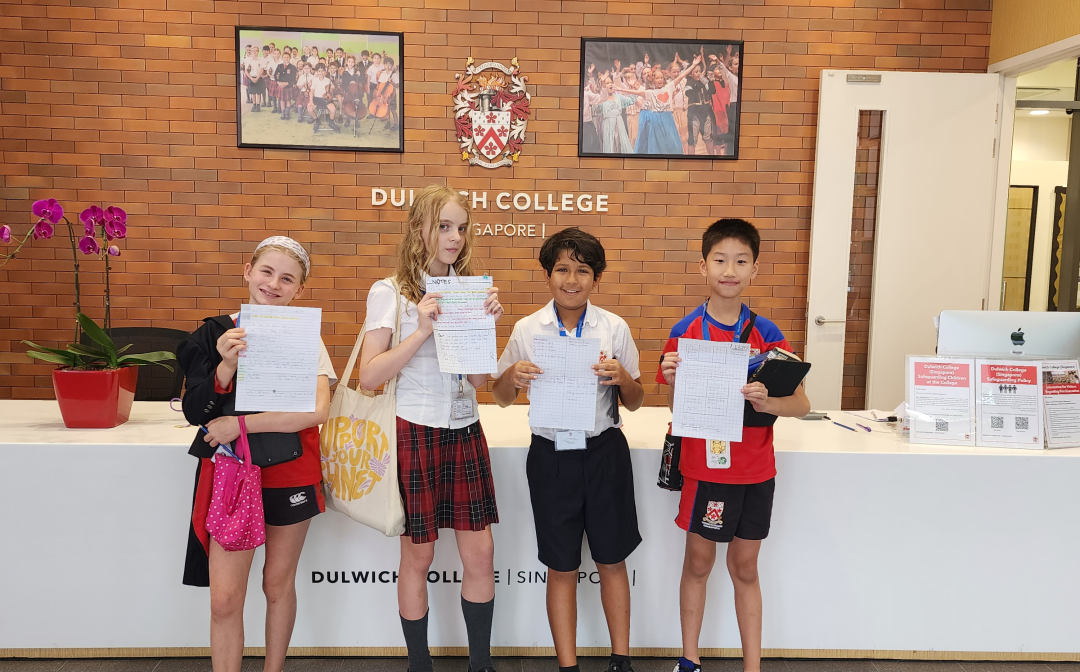 Reflections from our First Conference
Ceci from Dulwich College Beijing shared what she liked about the programme:"learned how to communicate with other people and made friends."
Jeanne from Dulwich College Beijing thought it was impressive that, not only was she making friends with other students from other schools, but that some were across China or in another country:"We were collaborating and chatting with them, and it's cool to know people with different personality traits, talk to them about how to be a leader and what it's like to lead. That's pretty fun."
Milla from Dulwich College (Singapore) reflected, "The Leadership Conference was such a great day! I had the chance to meet new people, and it was really fun. We had some awkward silences, but we managed to start conversations and make jokes. I was really happy that I got chosen to be a part of it all!"
Long-time Dulwich College Beijing Dulwich Dudes member Della felt that opportunities like this helped boost her confidence and learn how to cooperate well with people, whilst fellow long-time Dulwich Dudes member Annie acknowledged that people had different opinions and ideas, and she really enjoyed hearing different perspectives on the same topic:"We shared our own ideas and listened to a lot of people's different ideas; it was great to hear all of them."
Harry Banks, Head of Student Leadership at Dulwich College (Singapore), added, "The Leadership Conference was a huge success for our Dulwich College (Singapore) students. The selected four student leaders showcased exceptional communication, critical thinking, and decision-making skills throughout. They also commented on how they particularly enjoyed networking with other students across the EiM group. It seems that the upcoming academic year will be full of exciting opportunities for our student leaders."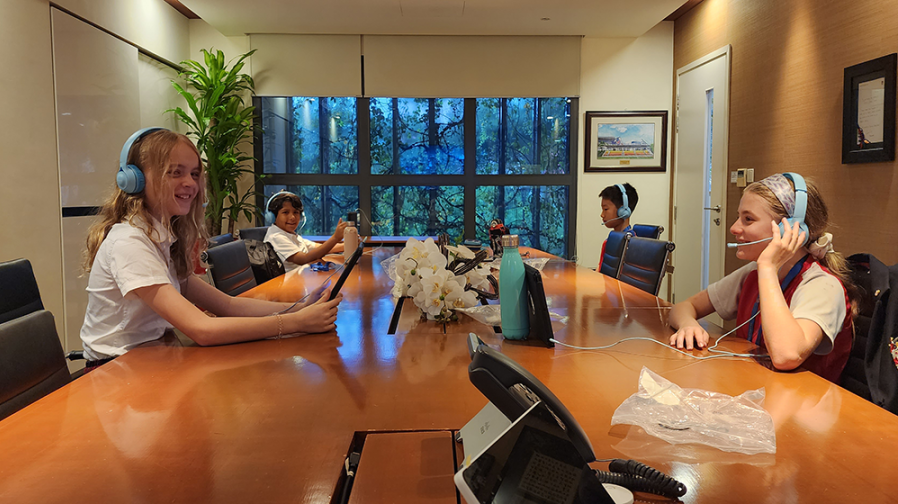 The Journey Ahead
Building on the success from our first Junior School Student Leadership Conference, we decided to offer a year-long student leadership programme to create strong interpersonal relationships between our student leaders and provide them with the knowledge and skills to reach their leadership goals. Students will work with other student leaders across our family of schools, in 3 different countries and 9 different schools. They will form lifelong friendships and a professional network that will guide them throughout their time at Dulwich schools and beyond.
Inspired by our vision for student leadership, Head of Sustainability and Global Citizenship, d'Arcy Lunn, expressed,
"Our family of schools have taken a big next step for student leadership. We now have a Junior School Leadership Conference and more than that a portfolio and journey for student leadership across our schools and aiming to build a leadership pathway and experiences for all students from Junior School and beyond! This first conference was instrumental in gaining the perspective of the current junior school leaders to establish future engagements and a student leadership program for more of our junior school students across our group! Well done to all student participants, teachers and heads of junior school and extra kudos to Jett from Dulwich College Beijing to bring it all together! It will be exciting to see our first combined Student Leadership Conference with Junior and Senior School students in the next academic year!"

As they progress through the Student Leadership Programme, students will document their learning, successes, and challenges, in their student leadership portfolio, which was outlined by participants who took part in this year's student leadership conference. This portfolio will anchor student leader reflections, clarify their intentions, and highlight the importance of process, in other words, the journey, and not only the outcome of their plans. To truly tap into the power of our family of schools and the Dulwich Digital Difference (D3), our Student Leadership Programme will include a mix of online and in-person meetings throughout each academic year.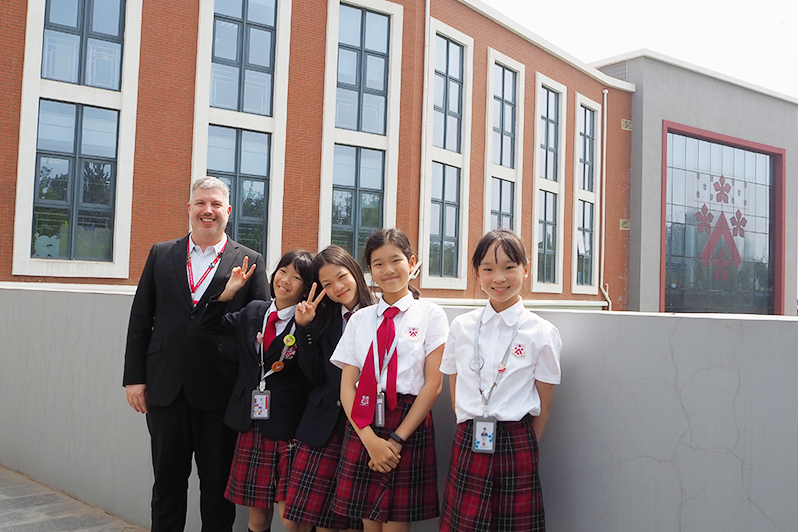 Reflecting on the historic first Conference where Junior School Student Leaders united from various campuses, Head of Events and Educational Partnerships, Edgar Zillmann shared,
"Seeing our wonderful Junior School Student Leaders from across the campuses coming together for a historical first Conference was humbling and uplifting at the same time. They seized this opportunity just as naturally as their Senior School counterparts would do to exchange ideas, learn from each other, and build connections – a transformational experience that would help to further propel them on their leadership journey as they move onto Senior School. Can't wait to see where this leads them!"

Our Student Leadership Programme aims to equip young people with transferable lifelong skills that empower them to lead themselves, their peers, and collaborative teams to make a positive difference for their community and beyond. By joining our Student Leadership Programme, students embark on a journey to better know themselves, the qualities of outstanding leaders, and develop their leadership capabilities as part of a year-long series of engaging activities. Our student leaders, equipped with these essential skills, will then be better able to chart their own course and navigate their way through challenges as worldwise leaders.