DCB alum founds music firm, composes for Terminator: Dark Fate
Björn S is a bona fide music composer, whose name has appeared in the credits of blockbusters like Hidden Man (邪不压正), The New King of Comedy (新喜剧之王) and Terminator: Dark Fate. He is also a Dulwich College Beijing alum.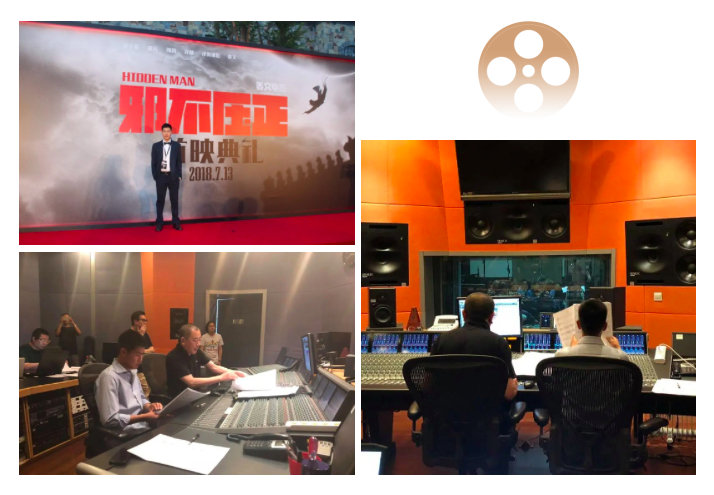 Rubbing shoulders with entertainment industry giants at 23
At 23, he is the founder of Brunch Music, a Beijing-based company that specialises in creating music for films, trailers, TV shows, games and commercials. Since its formation just last year, Björn and his employees have already worked on more than 30 projects, some of which are directed by some of entertainment's biggest names, including Stephen Chow, Sergio Pablos, and more.
To add to the long list of incredible accomplishments under his belt, both he and his company have recently signed with Creative Artists Agency (CAA), the talent and sports agency that also lists megastars Beyoncé, Ed Sheeran, and Ariana Grande among the artists they represent.
Nurturing his passion for music at Dulwich
Björn credits his time at Dulwich as having shaped his passion for music long before he caught his first "big break" into the entertainment industry. As he puts it, "Dulwich created the foundation for me to grow as a musician by providing me the community of friends and mentors and opportunities that allowed me to turn music from a hobby into a career."
During his four years at Dulwich College Beijing, he took advantage of the robust music programme and the many Group-wide events and festivals like the Dulwich Festival of Music. Notably, he was the winner of the prestigious, ISCMS-affiliated Jenkins Award in 2015, which recognises outstanding music compositions by students of its member schools. That same year, with the support of his university counsellors and music teachers, he matriculated at Berklee College of Music, where he majored in Film Scoring.
Visual & Performing Arts
Pursuit of the arts is a staple of school life and we devote considerable resources to creating opportunities for our students to experience all areas of the arts.
Read More
Advice for the Dulwich community
When asked what advice he could share with the budding music artists in our Dulwich community, he says, "Seek out opportunities to meet people who will push you creatively, and surround yourself with people who really inspire you. Music is ultimately not a one-person art - it's an art that is shared, collaborated on, and communal."
Congratulations to Björn for his fantastic achievements; we are so incredibly proud of him and the talented, creative entrepreneur he has become.