Dulwich Focus | Dulwich Zhuhai LEED Gold Certification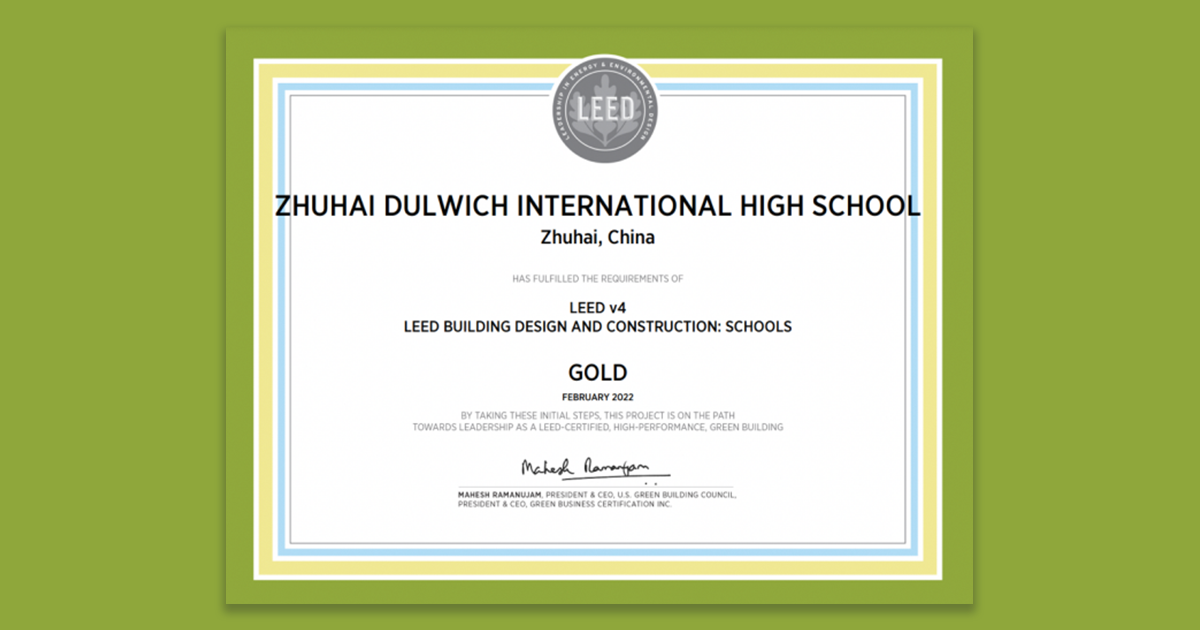 At Dulwich we have the great privilege and responsibility of shaping the next generation through education. Part of this responsibility lies beyond academia however, and requires us to take an active role in building a sustainable future and protecting our environment for our children. As a leading global organisation, we have the platform to lead by example and make real commitments to reduce, and perhaps eliminate, our negative environmental impacts. Within our schools, you will find both student- and teacher-led sustainability initiatives – from those that reduce or remove single plastic usage, to those that monitor and manage energy usage to those that harness the power of food waste.
Today, we shine a spotlight on Dulwich Zhuhai, recently accredited with LEED Gold Certification! We are extremely proud of their achievement and it gives us immense joy to share it with our community.
What is LEED certification?
The (LEED) Gold Certification is a globally recognized seal of approval established by the U.S. Green Building Council; awarded to buildings that meet the highest standards of sustainable design, construction, and maintenance. The evaluation takes into account design, construction, operations and maintenance of green buildings that are built in an eco-friendly and sustainable manner.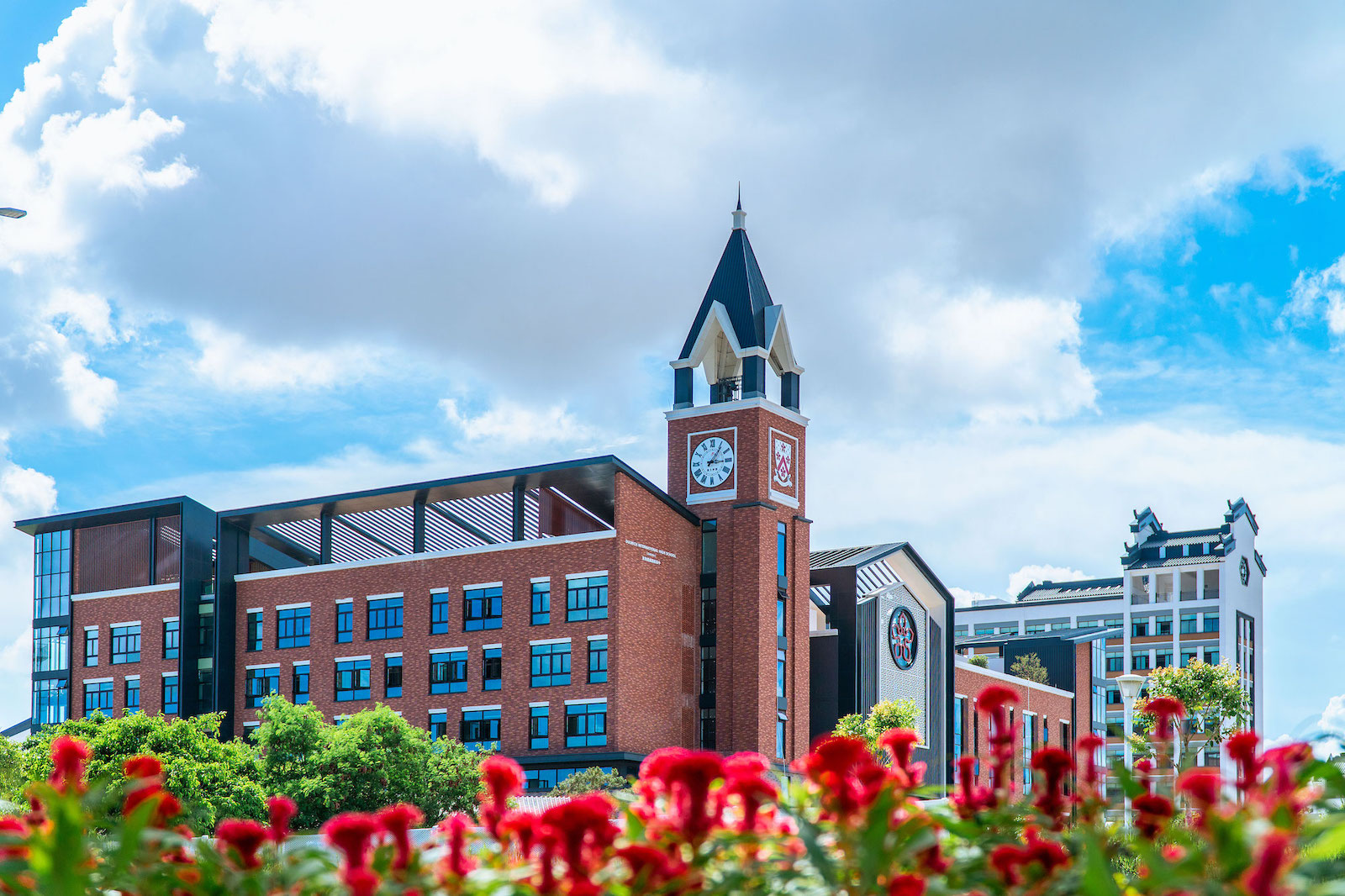 One of the core values adopted across the Dulwich brand is that our students come first. This means the well-being of our students and teachers is our top priority. We strongly believe that a positive, green, eco-friendly environment has a profound impact on the wellbeing of our educators, students, and staff and provides a learning opportunity to work towards a sustainable future. We are committed to promoting sustainable development and will continue on our mission to create an environmentally friendly learning space for everyone, every day!
Reference:LEED - Baidu Baike