Dulwich Insights|Pioneering Spirit Grant Winners Announced!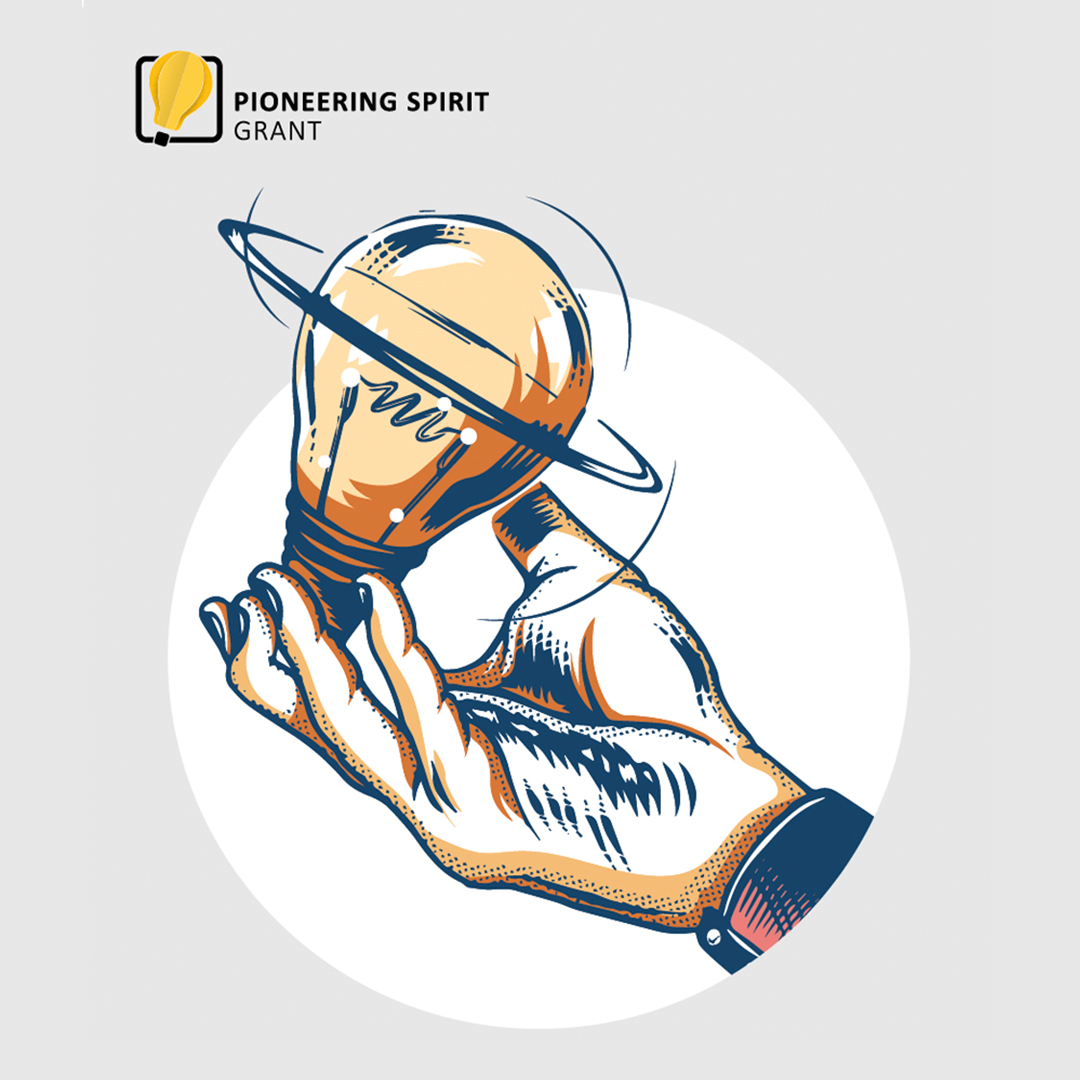 At Dulwich, we nurture a culture where students and teachers can pioneer new ideas and practices The Pioneering Spirit Grant (PSG) is more than simply funding – it champions innovation with a focus on sustainability by promoting, fostering, and recognizing student entrepreneurship and educators' innovative approaches to learning. We'd like to first congratulate all the students and educators who pitched their ideas to judging panels and thank those who worked as mentors – this year we have been hard-pressed to select just a few winners who will receive a portion of the available RMB 1.5 million grant!
2021-22 Selected Student Projects
The three student project winners are listed below in no particular order: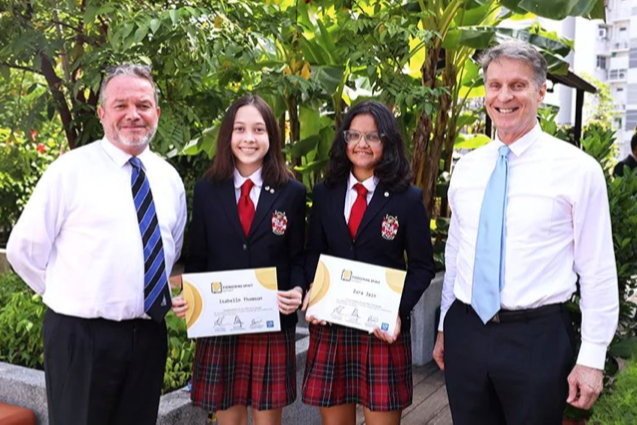 Dulwich College (Singapore)
Team: Isabelle T., Zara J.
Teacher sponsor: Uma Ganapathy
Description: Our main business idea is to provide affordable and environmentally-friendly notebooks. These notebooks will be produced from the excess, but still usable, paper from old workbooks and notebooks. Their front covers will be made from recycled cardboard from cereal boxes and kraft paper.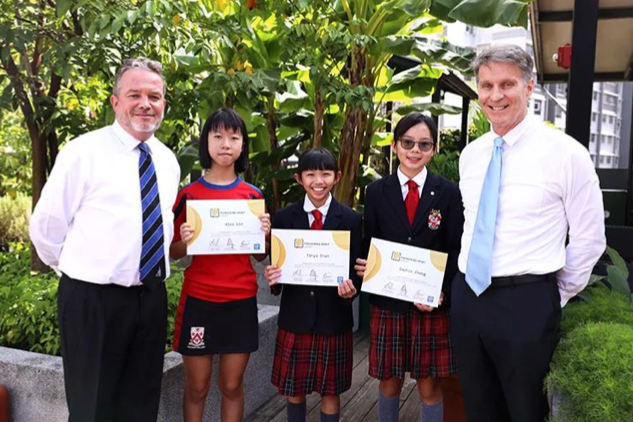 Dulwich College (Singapore)
Team: Tanya C., Sophie C., Alex L.
Teacher sponsor: Dafydd Thomas, Thomas Yates
Description: Our idea is called Reclothing with an aim to recycle used or unneeded clothing. We show students and adults how to reuse their clothing and use the fabric to create something new yet valuable in a step-by-step process through a website. We will promote our idea by advertising our website to thrift stores, getting in touch with the drama department and the Head of Year, afterward expanding to different companies with our concept.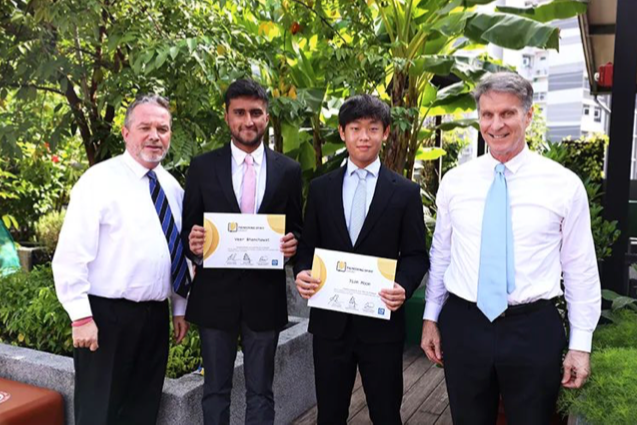 Dulwich College (Singapore)
Team: Jian M., Veer B.
Teacher sponsor: Alex Jones
Description: We live in a nation where thunderstorms and blistering heat are part of everyday life. Omnipack is a revolutionary water-resistant backpack with an umbrella-like hood on the back. Omnipack is also a cheaper alternative by combining 3 items: a hat, umbrella, and bag. We are also aware of global environmental issues that threaten sustainability; hence, Omnipack will be made with recycled plastic to reduce our footprint in the world.
2021-22 Selected Educator Projects
This year, finalists worked in collaboration with EiM HQ mentors to prepare for the live pitch round in front of the EiM judging panel. The 4 teacher project winners are listed below in no particular order.
DJ Robot
Dulwich College Suzhou
Team: Glory Goh, Ben Widdowson
Description: Our proposal is to partner with Ecovacs Robotics, a company based in Suzhou, to have a robot that will be in the Junior school and DUCKS foyer that will grow over time in its functions and utilities. This will ensure that more holistic and experiential learning opportunities are provided to our students. It will also give them a context to the STEAM learning that is becoming a wider part of our curriculum.
Dulwich Game Jam
Dulwich College Beijing
Educator: Jared Rigby
Description: The Dulwich Game Jam will be an annual competition open to all Colleges, International High Schools, and Dehong Schools where students work as a team to create experiences that are enjoyable games and raise awareness of critical global issues. Students who are successful within this competition will be given the opportunity to present their games to industry professionals and receive mentorship.
The Ikaigai Project
Dulwich College (Singapore)
Educator: Polly Clayton
Description: By adopting a design thinking approach, this project will support students in designing, creating, and leading enrichment classes in SE21 related subjects. Whilst this is a teacher-initiated project, students will lead informed decisions about the specific equipment, resources, and software that will be required to enable them to teach effectively.
Engineering with a Purpose
Dulwich College Shanghai Pudong
Educator: Tia Luker-Putra
Description: As students are at the centre of this project, the goal is to develop their ability to think critically and solve problems by engaging with engineering practices while simultaneously analyzing real-world issues, as named by the SDGs.
Congratulations again to the above winners, and thanks to the contestants' mentors, listed below in no particular order.
Grace Hu, Raymond Gao, Michael Barry, Eddy Choo, Viv Robinson, Mark Haskins, Phil Whitaker, James Scutt , Paulo Valenza, Sian May