Dulwich News | Largest Virtual University Fair
Virtual University Fair
On Thursday 24 March, from 8-11am Beijing Standard Time, 60 universities and 1,248 Dulwich community members came together for our group's largest ever virtual university fair.
Students, parents, and staff joined from schools and homes across China, South Korea, Singapore, Indonesia, and New Zealand. University admissions officers and representatives called in from more than 10 countries, presenting a diverse range of geographic and academic options for our students to consider.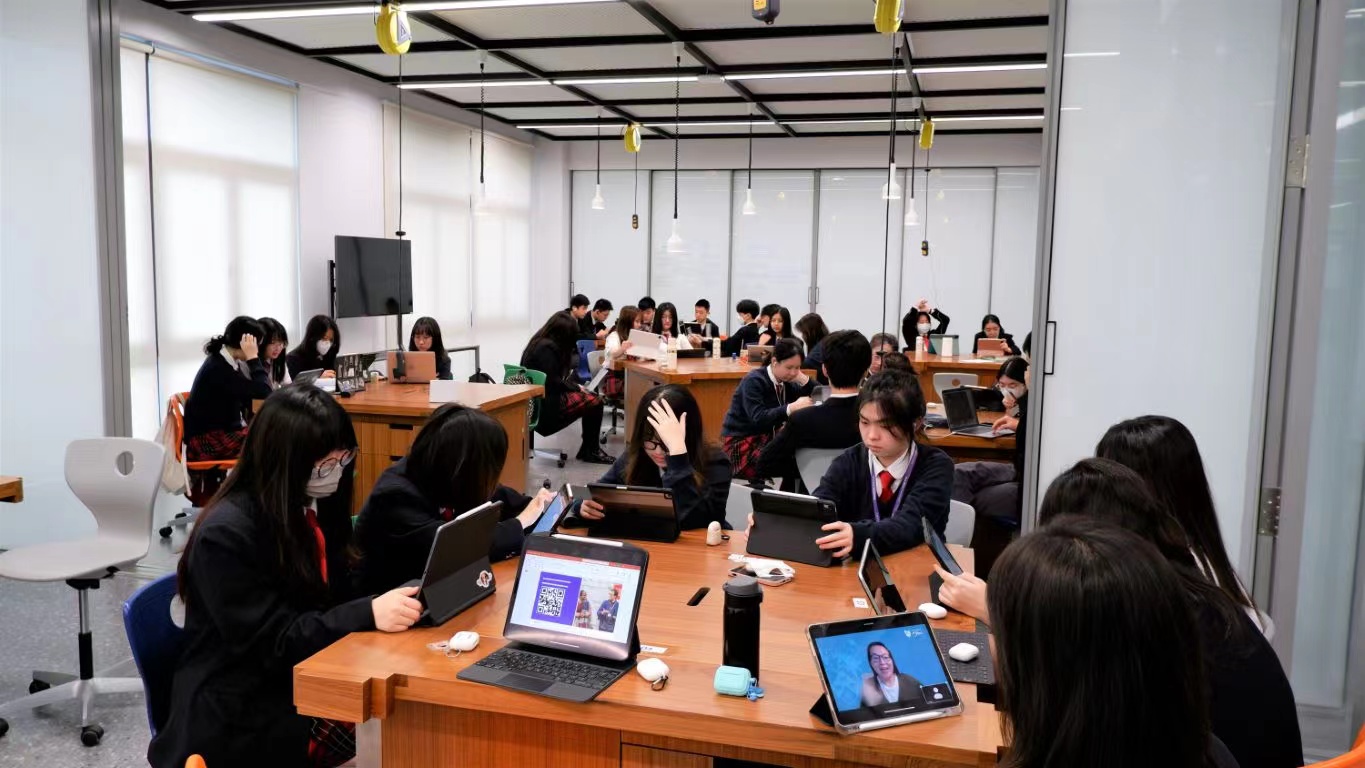 During the event, students and parents were able to visit virtual universitybooths, each of which was its own Zoom call room, where they could ask questions in real time while viewing informational slides from each university. Throughout the three-hour program, universities and counselors facilitated special information sessions. These ranged from Dulwich College Suzhou's Director of Counseling, Mr. Andrew Palmer, co-presenting with Dartmouth College's Associate Director of Admissions, Mr. Eric Ahlstrand, on 'Well-Being in Highly Selective Admissions" to a personal statement workshop facilitated by King's College, London to a comprehensive review of pathways to Chinese National Universities by Fudan University and Ms. Julia Ju, of Dulwich College Shanghai Pudong.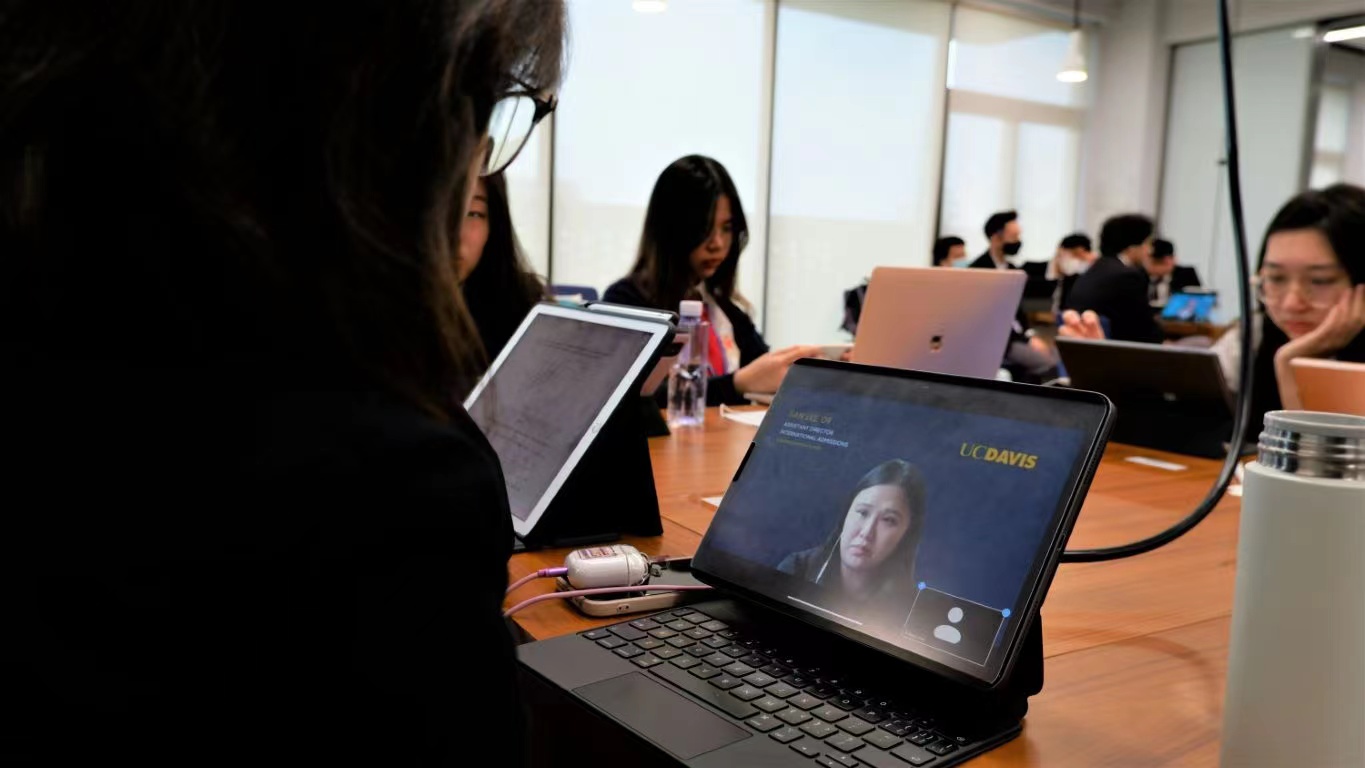 This marked the first shared university event exclusive to our community. Group Director of International Outreach and Alumni Engagement, Mr. Lucien Giordano, remarked
"It was powerful to see students together for this event. Our ability to bring together such a diverse range of students from diverse schools is a very compelling reason for universities to join our events."
In terms of institution type and geographic location, attendees were able to explore post-secondary study options with great range and quality. The University of Arts London is one of the best destinations for art and design students; Kenyon College and Dickinson College represent some of the best liberal arts colleges in the world; Australia National University is often ranked #1 in Australia, and institutions such as Karlsruhe Institute of Technology offer incredible STEM programs out of Germany.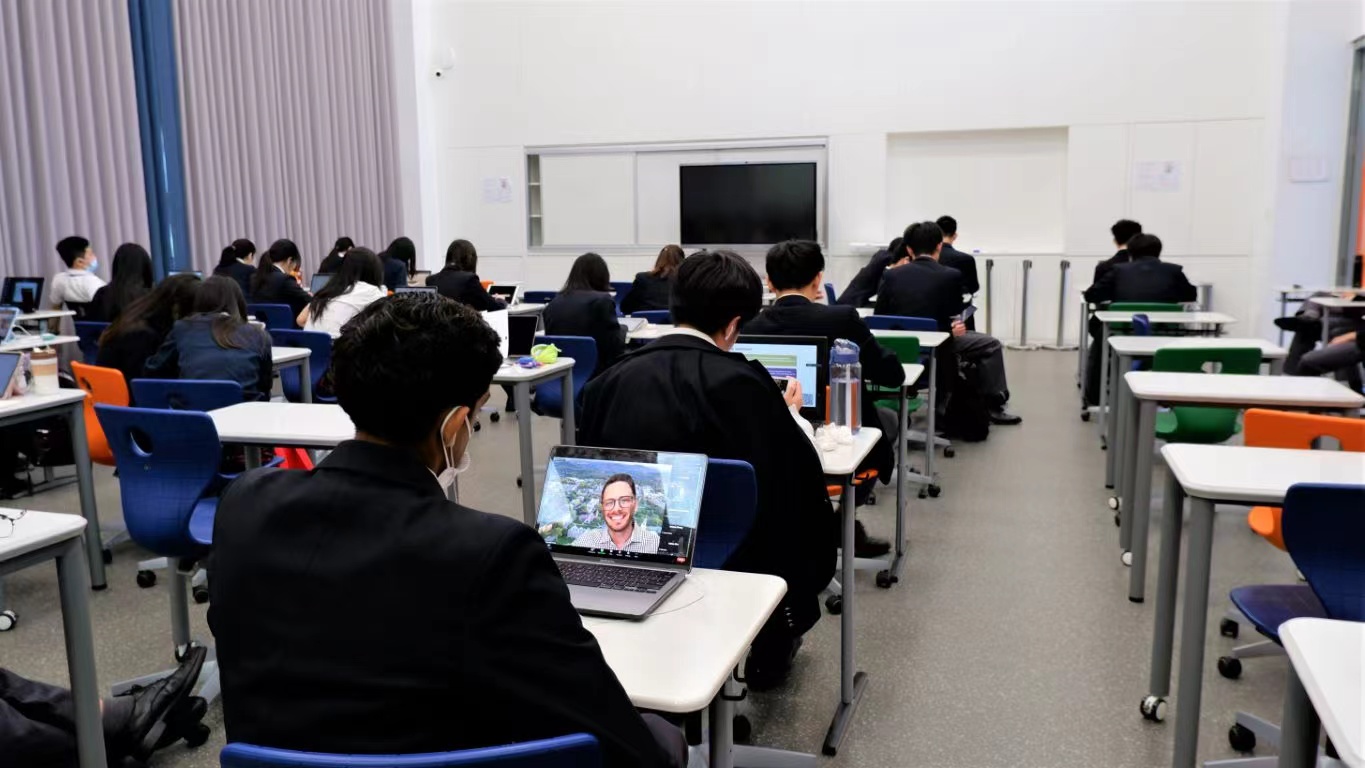 In the end, the success of the event was determined by the engagement of our students, who thoroughly impressed our university guests. Ms. San Lee, Assistant Director of International Admissions for University of California, Davis, noted, "I had a great time at the fair today. It was exciting to meet students and parents from all over the network, who were asking thoughtful questions and engaging so well. I do miss visiting your schools in person, but this is by far one of the best virtual fairs I have done the last two years. Three hours well spent!"
University Talks
As the school year winds down, our university engagement should continue. To all members of the community, please look out for a new feature, "University Talks", where we will be hosting presentations and discussions with a great range of universities starting with Cambridge University from 7:30 - 8:30pm on Wednesday 20 April and New York University from 7:30 - 8:30pm on Wednesday 11 May.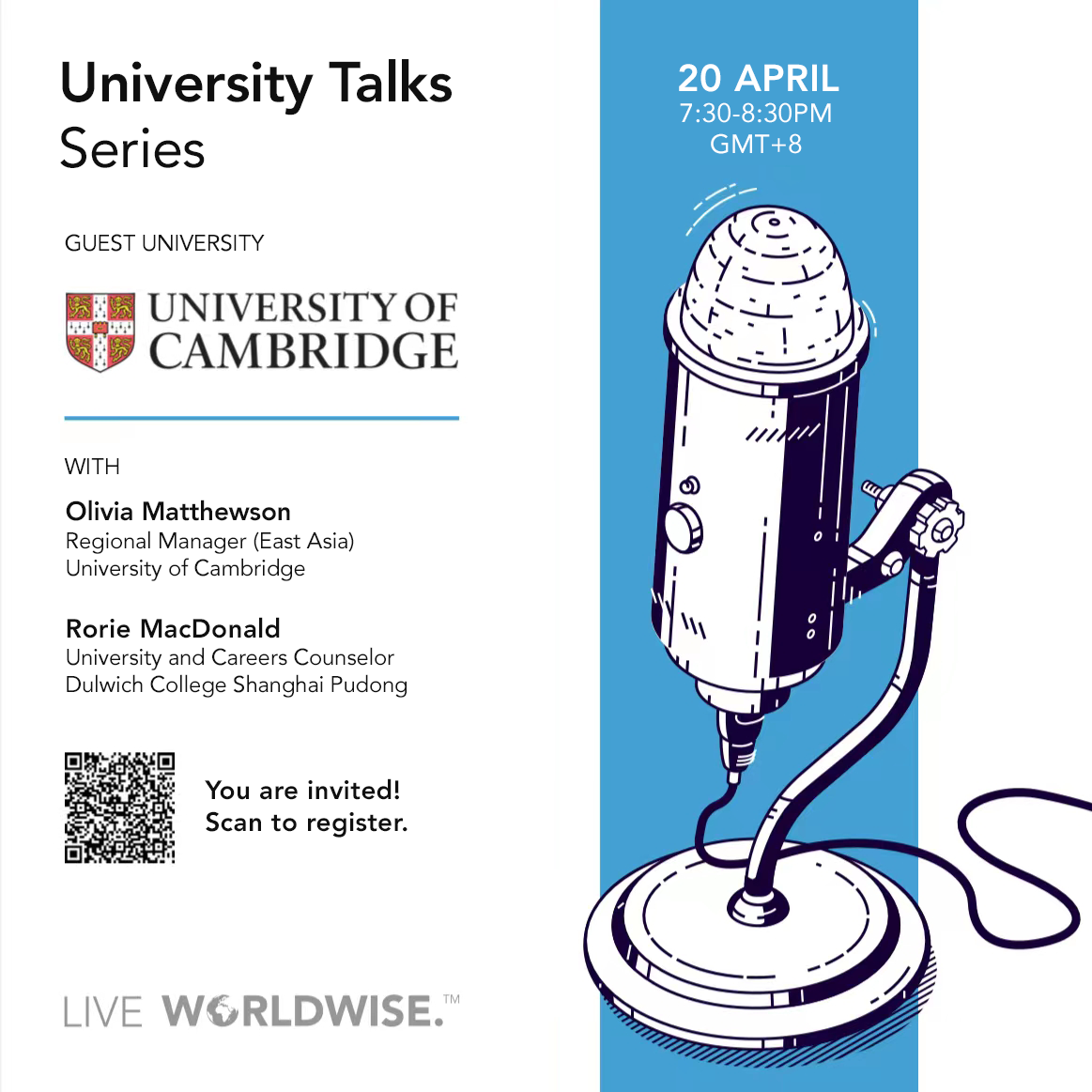 More details will follow soon as we announce an exciting line up of events.