Dulwich Spotlight | Worldwise Events Highlight of AY 21/22
It's been an incredible year - we have held over 130 events including the Diversity Arts Series events and big-scale, all-school festival events such as the Shackleton Lectures, Dulwich Photo Competition, MADD Festival, Dulwich Shakespeare Festival and so on!
Worldwise Events are hands-on, collaborative learning experiences for students across our family of schools, combining theory and real-world application. We were really happy to see all these events helping our students, teachers, staff, parents and alumni to build meaningful, long-lasting connections across our schools.
Let's look back on the highlights of Worldwise Events in AY21/22!
Diversity Arts Series Events
The annual Diversity Arts Series is one of the key pillars of our Worldwise Events, and this year was its 10th year. The program invites renowned professionals from various artistic fields, such as drama, theatre, art, music, poetry and dance, to work with our students and teachers.
This year our students studied with world-famous British slam poet Mark Grist, through online workshops across our schools, and created immersive stage performances with the acclaimed Red Leap Theatre, a devised physical theatre company from New Zealand. Our students also delved into the world of photography with Canadian visual artist and activist Damian Siqueiros and enjoyed theatre tours and residencies with Yuyin Society, the leading Peking opera company.
Our annual Shackleton Lectures commemorates the pioneering spirit of Sir Ernest Shackleton, the world-famous explorer and Dulwich College alumni. From September to October 2021, Kate Leeming, the record-breaking Australian long-distance cyclist, delivered 22 Shackleton Lectures to our community including students, parents, teachers, and staff across the group.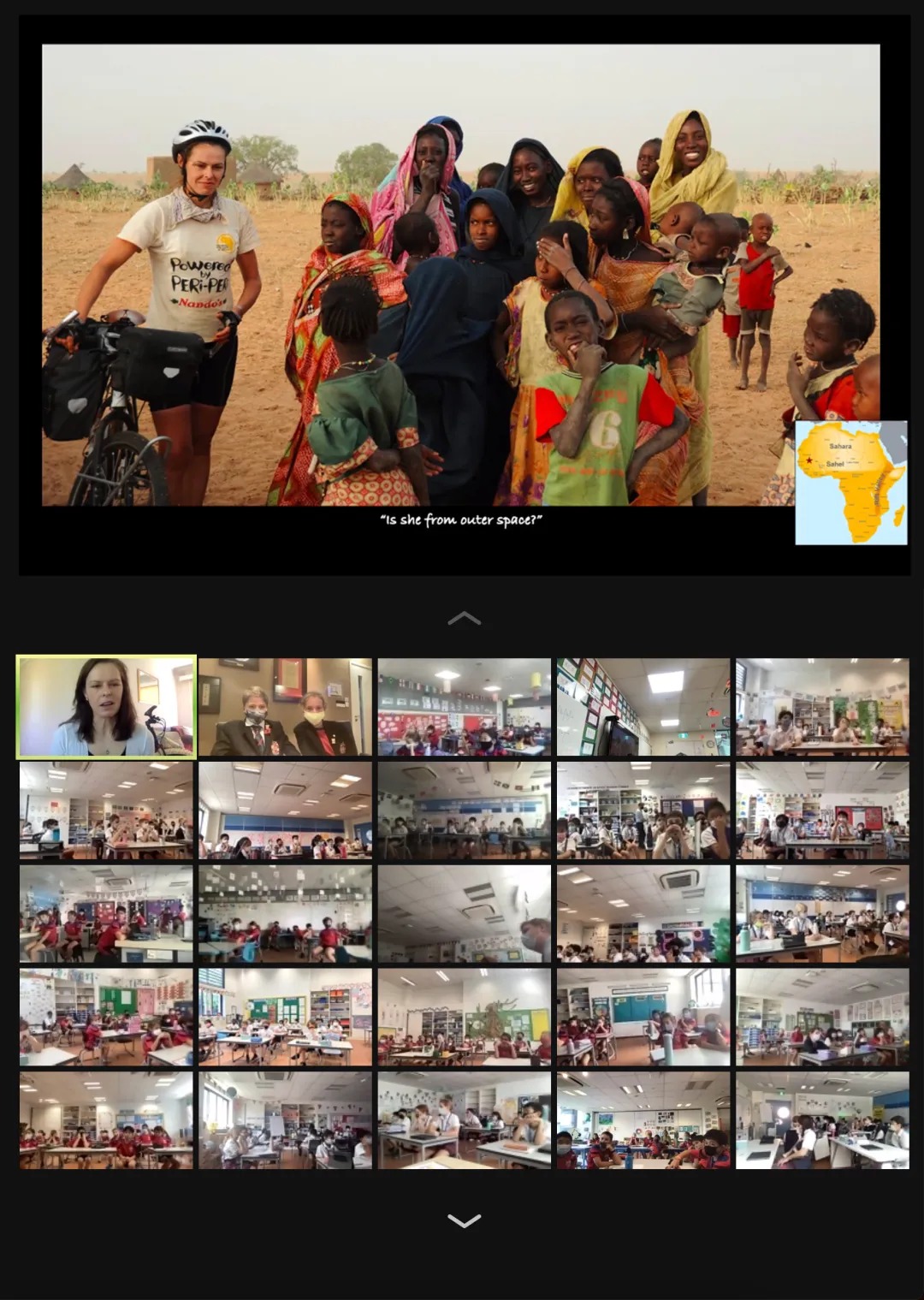 Student Leadership Conferences
Time to Lead was the theme of our 6th Student Leadership Conference, focusing on 3 key areas including personal leadership, social mobilization, and impact. This year, besides the online conference in January facilitated by Jump! Foundation, we also created follow-up sessions of different foci for each month of the project. We had over 40 student leaders joining from our family of schools including Dulwich College in London and, for the first time, Green School Bali.
International Women's Day | 2022 Digital Art Competition
In our commitment to elevating the voice and visibility of women, we launched a new event – International Women's Day 2022 Digital Art Competition, inviting students across our schools to design and share their digital art to commemorate women's achievements in society, helping inspire creativity and discover hidden talents and potential.
Royal Shakespeare Company Residencies
The annual residencies with the Royal Shakespeare Company Learning (RSC) were moved online and customised for each partner school based on their own requirements. The residencies enabled students to learn Shakespeare's relevance in 2022, to explore storytelling through design, to develop devising skills, to practice performing monologues and so on. This year RSC arranged a big surprise to each participating school - a Play-in-a-box suitcase from Shakespeare's hometown, with fabric samples from the costumes used in the Shakespeare productions and photos of past productions. This has not only provided wonderful learning materials, but also inspired school community to continue to work with Shakespeare in a creative and vivid way.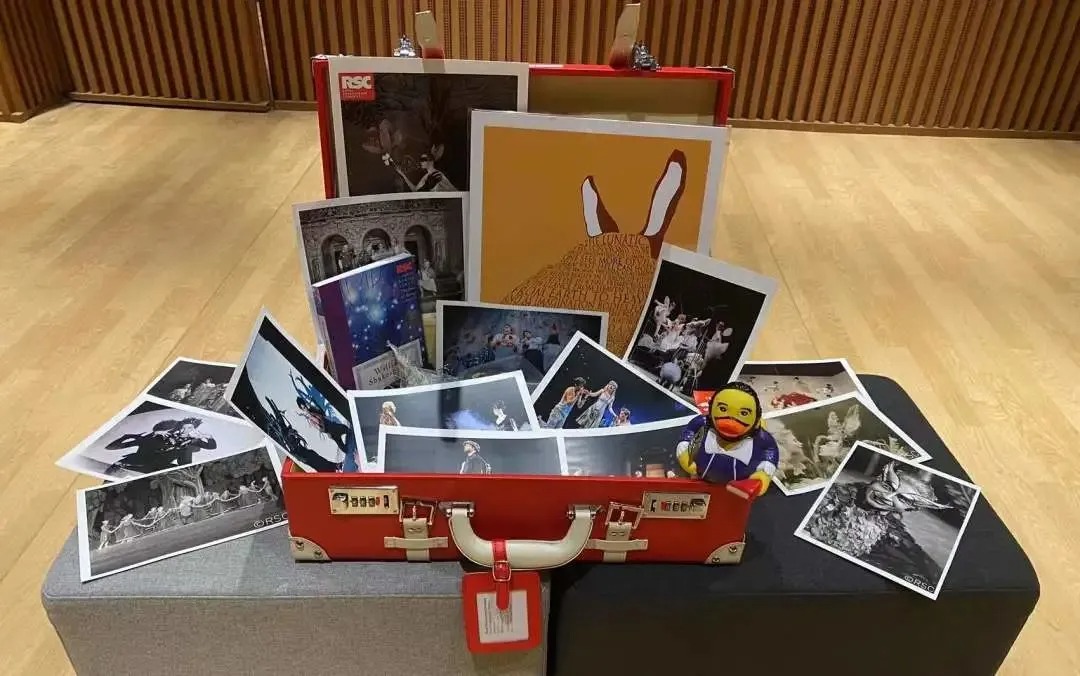 The 9th annual Dulwich Photo Competition offered a chance to showcase how we all remain connected to each other and to our planet through experiences, and how our community spirit shines brighter than ever. We received over 700 entries from 14 schools from around the world between 14 March and 29 April, under 4 categories – Green Planet, Live Worldwise, Human Connection and Hope.
Part of the Dulwich Photo Competition is our commitment to planting one tree for every ten photo entries received and we are proud to say that, as a result of the last two years' photo submissions, we have planted 8122 tea trees and 40 camphor trees in Hubei, in partnership with the China Environmental Protection Foundation (CEPF). By planting this forest, we hope to support improvements to the local ecological environment, while also contribute to the local economy by providing new job opportunities.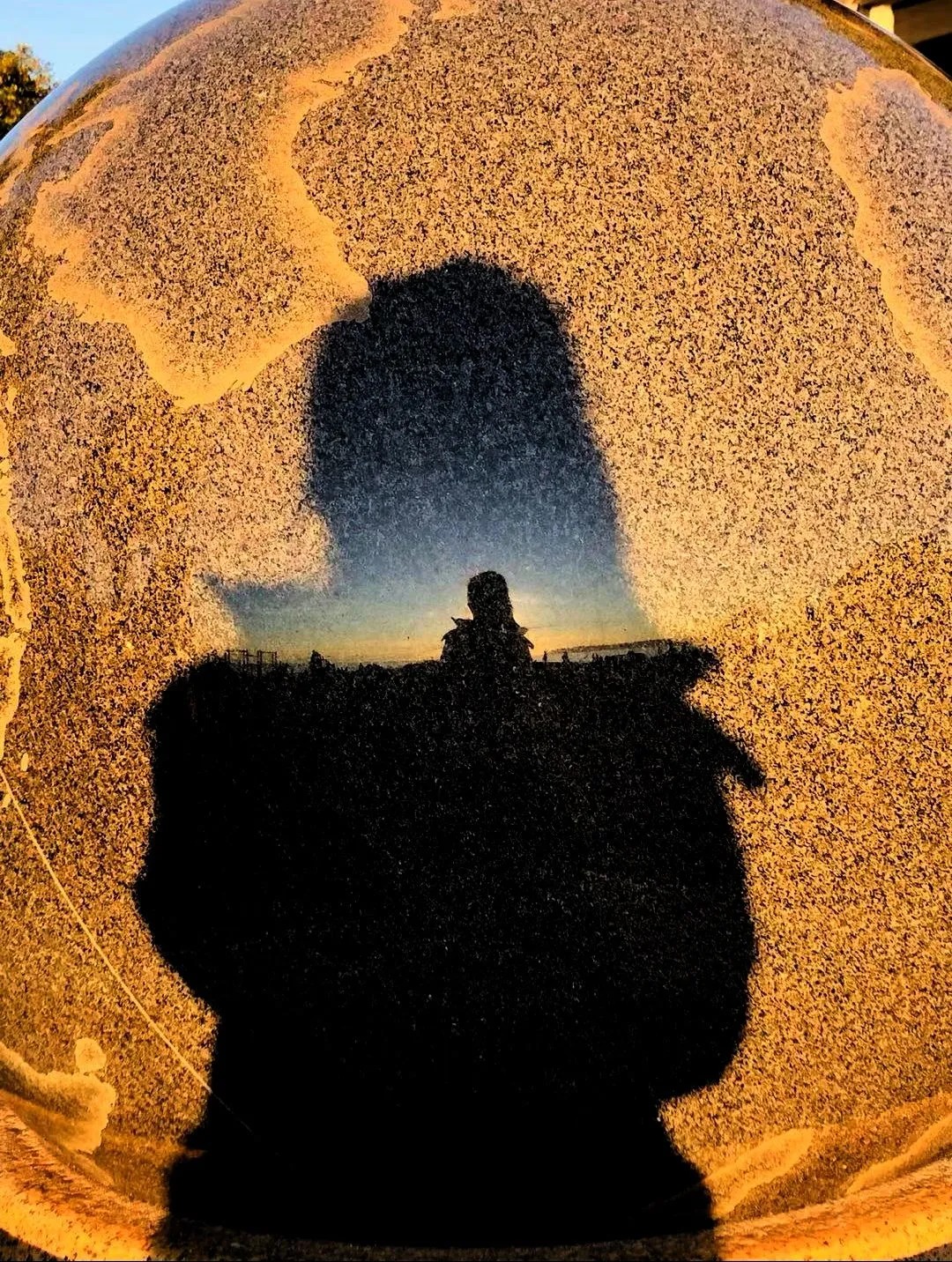 A hybrid format MADD Festival 2022 under the theme "The Continuum of Space" was virtually hosted by Dulwich College Shanghai Pudong between 26-28 April. All students had the opportunity to work with drama and dance specialist practitioners from Spotlight Theatre School as well as world-renowned Australian musician and composer Paul Jarman, who produced a song especially for the Festival. We were thrilled to listen to "Fly Across the Universe", a beautiful piece talking about the importance of humanity and Earth in the vastness of space.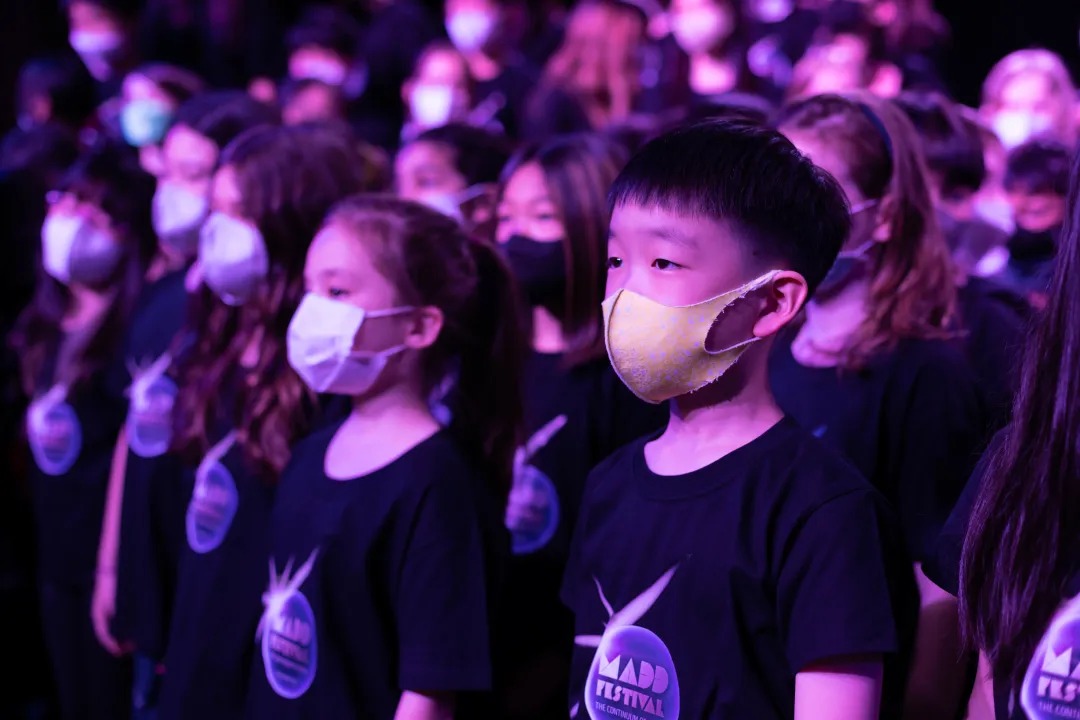 The 8th annual Dulwich Shakespeare Festival was hosted online for a second time in collaboration with the Royal Shakespeare Company Learning, the education arm of the world-renowned British Theatre Company.
Besides the submission of students' monologue, scene performance and school filming or devising, this year there was a brand-new visual experience, as RSC Learning created a festival website exclusively for participating schools - a unique space in which all the films can be shared alongside the festival film itself.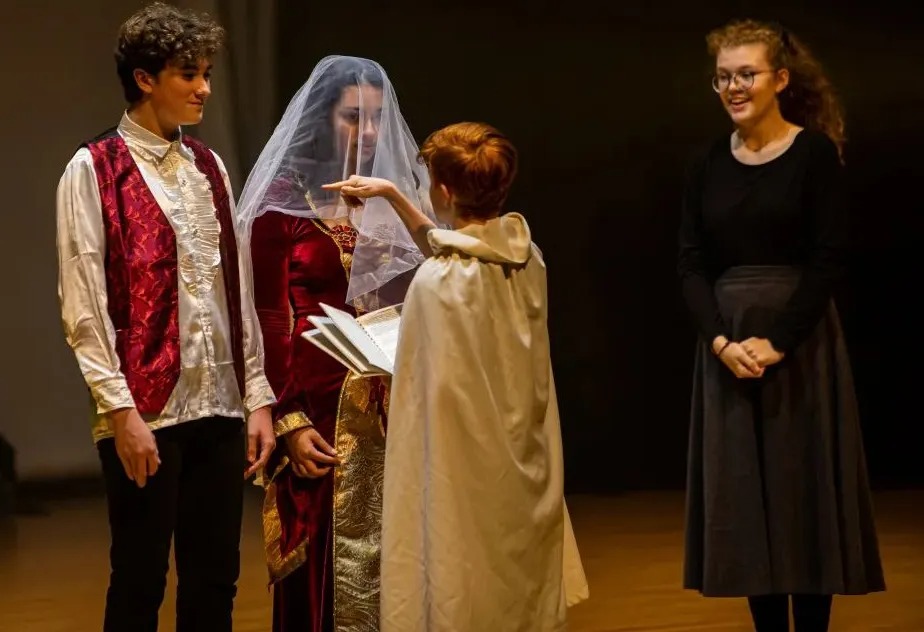 Working with Mark Grist, world-renowned slam poet and educator, as part of Diversity Arts Series Events, students from across the EiM family produced an anthology titled "This World of Ours". The anthology comprises of over 100 poems authored by our students showcasing their writing skills, developed and honed during workshops, and inspiring others with their own words.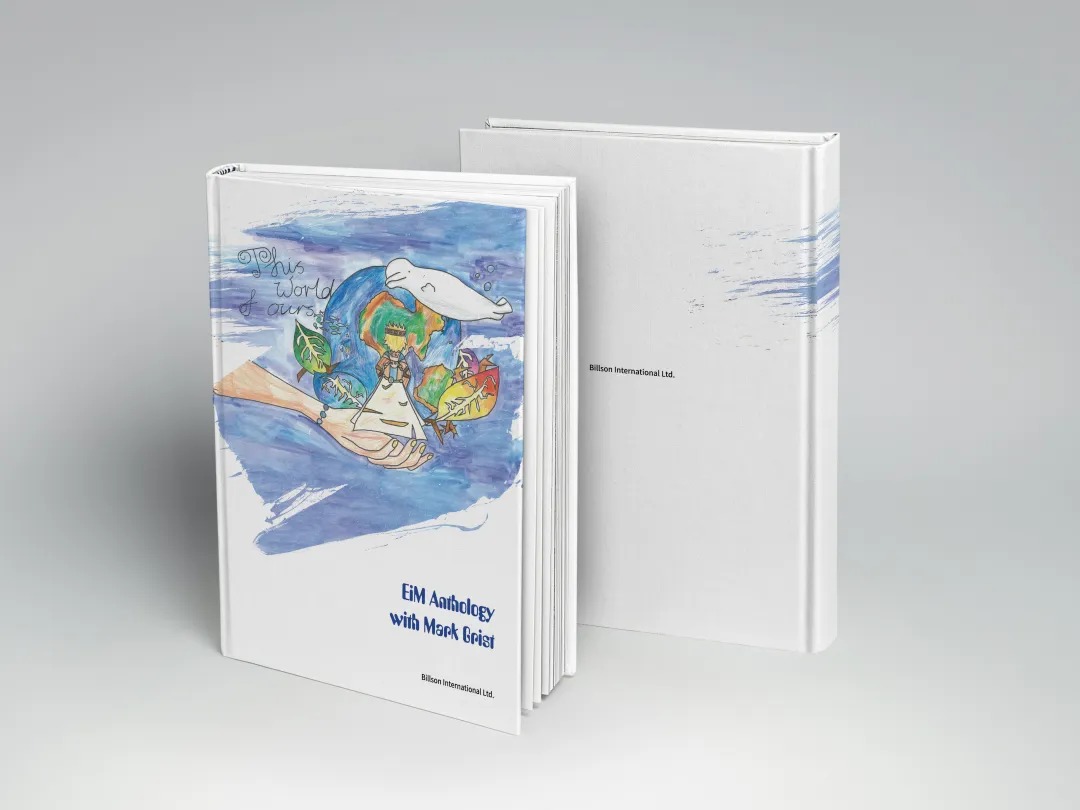 Through collaboration and partnership with numerous world-renowned practitioners and educators from all over the world, we are always looking to provide engaging, holistic and experiential experiences. However, it is our students who consistently impress - taking the stage and showing us their creativity, talent and dedication. More engaging and exciting learning opportunities are on the way for our community in the next academic year, so stay tuned and see you in September!