Dulwich Spotlight | Student poems published with Mark Grist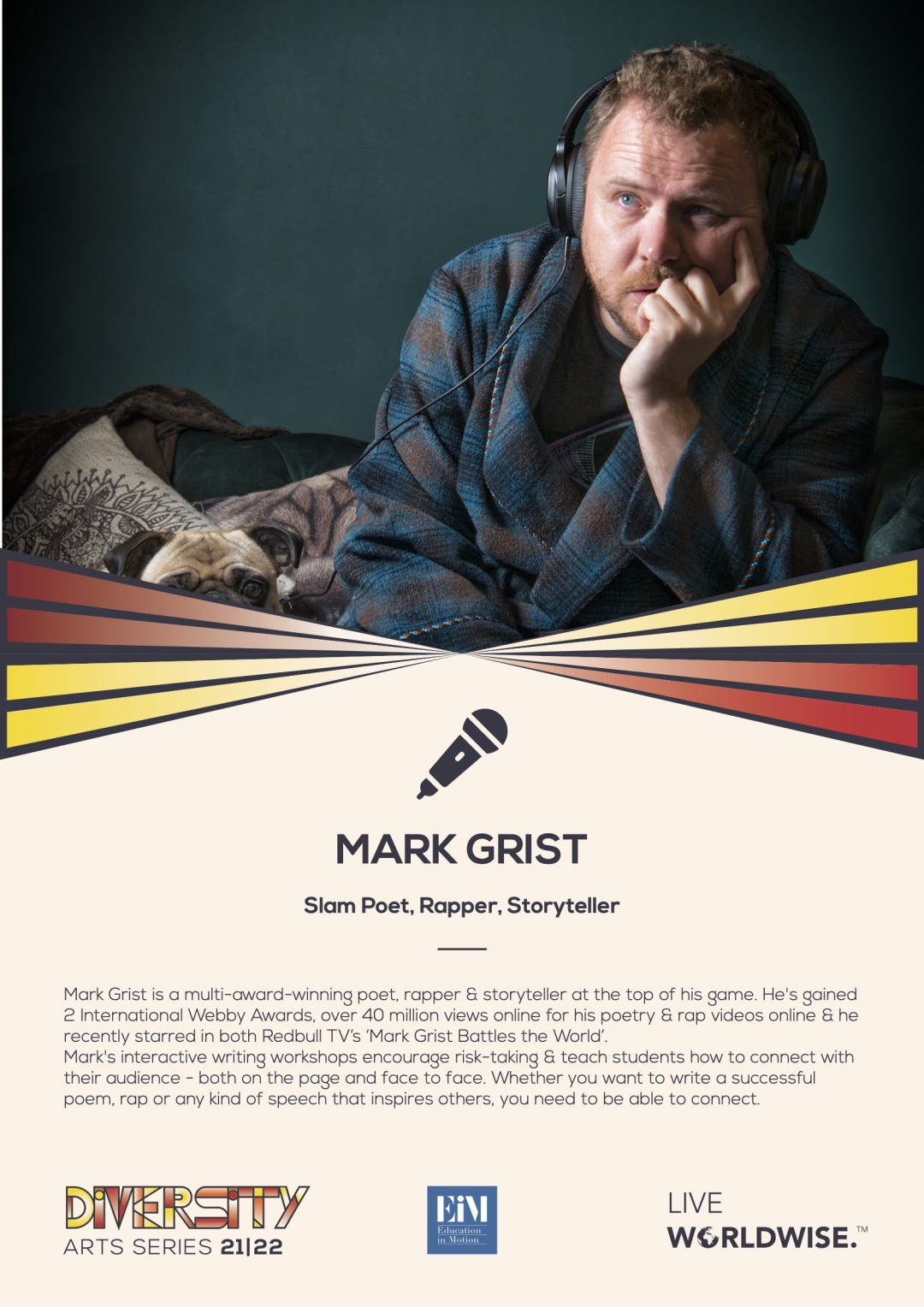 Diversity
As part of Diversity Arts Series Events, we were lucky to have Mark Grist, a multi-award-winning poet and rapper based in UK, work with 8 schools across the group. This year Mark has had 75 online workshops in total with hundreds of our students across our family of schools focusing on poetry and writing. The workshops not only include the introduction to poetry, but also provide the opportunity for students to create their own poems under Mark's guidance. For students who are really interested in poetry writing, Mark worked with them during customized Poetry Masterclasses. Along this journey, our students explored their creativity, gained more confidence, and reflected on the world around us from different perspectives.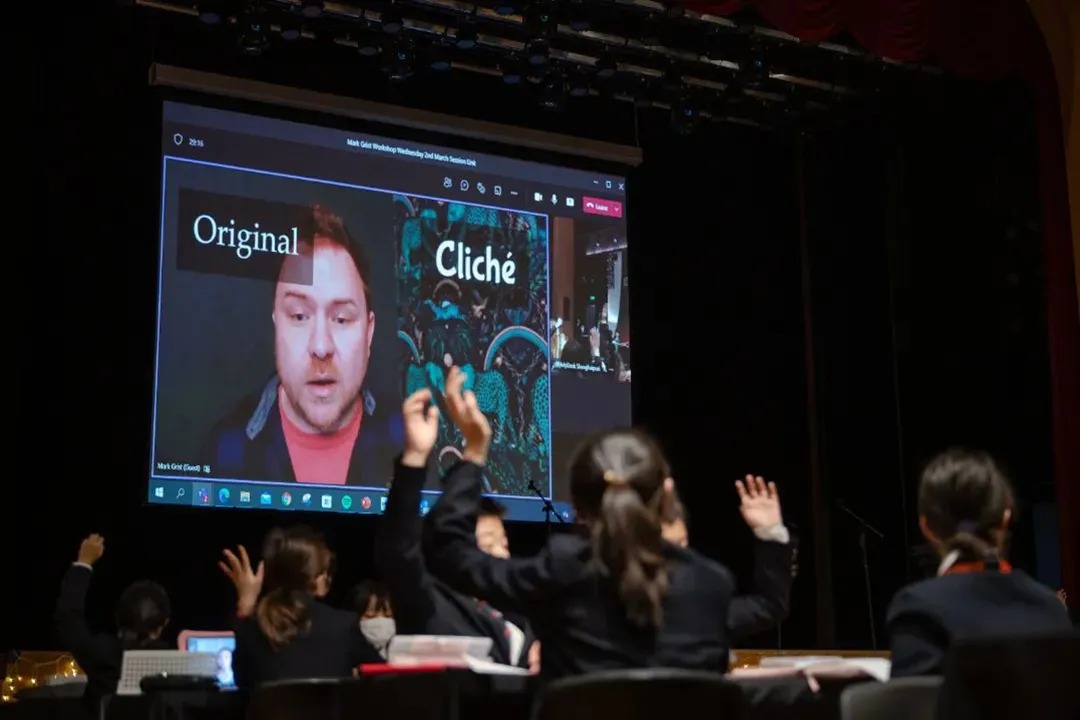 Students' Experience:" The things that stood out for me were the opportunity to be creative and to learn not to be nervous when performing our poems!"
Teachers' Feedback:" I loved how engaged the children were and impressed by what they were able to produce in such a short period of time! Mark did an outstanding job motivating students remotely and ensuring a great deal students were meaningfully interacting with him and each other."
Anthology – "This World of Ours"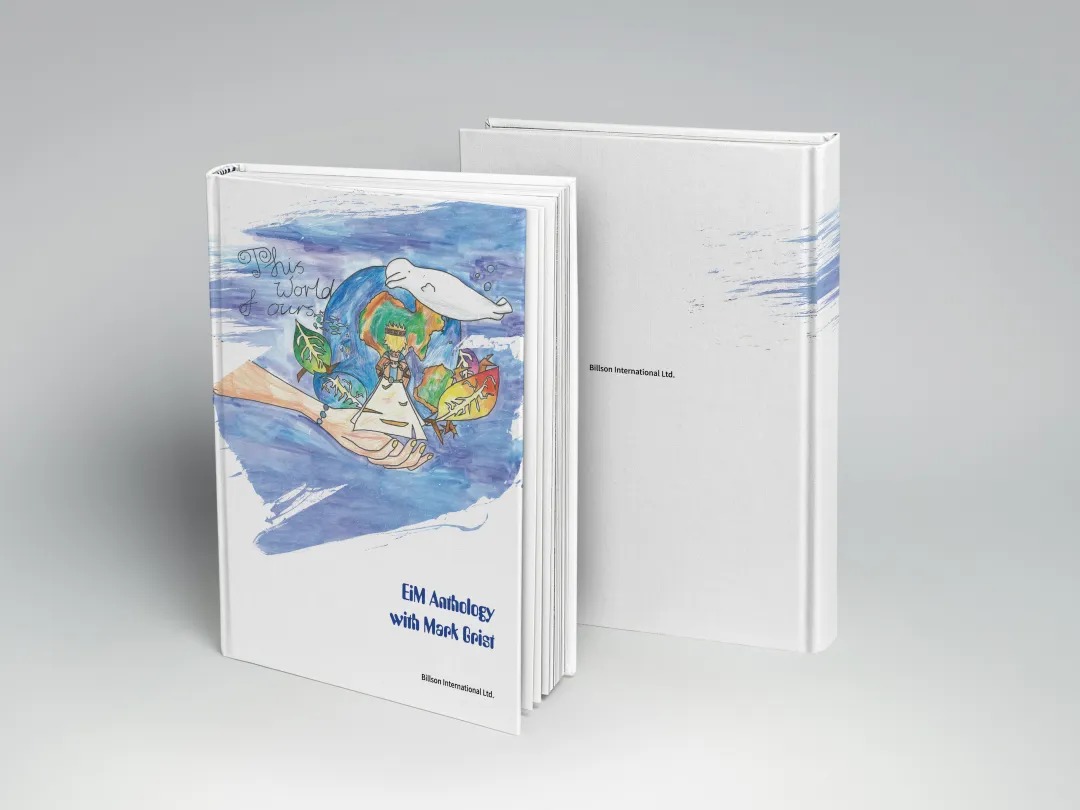 The tangible outcome of this year's project is an official publication – an anthology titled "This World of Ours", comprised of over 100 poems authored by our students across our family. The anthology showcases how our students develop their writing skills and how they learn to inspire others with their own words.
A World
Within a boundless abyss of galaxies without end
Inside a system of stars so vast to comprehend
One blazing ball of fire, a goliath but a pinhead
Surrounded by a group of several spherical friends
Prospering in nature and thriving with life
Flowing with water free without strife
Earth it was called, a glorious phenomenon
A place where harmonious beings love and requite
Countless millennia of change and evolution
Crawling through the narrow tunnel of delusion
The first to open eyes of enlightenment:
The humans.
Intelligent, capable, and overpowering
Across the land they were scouring
To expand knowledge and cognizance
While feeding on the information they were acquiring.
However, nothing comes without negatives
Like yin and yang, 'bad sides' were imperative.
These are the shadows of our world
Within their love exists dark intentions of lust
In their loyalty lurks a dire suspicion of trust
Kindness and gratitude covering for discrimination
Many more tragic truths, clamorous but undiscussed.
This is the reality
Being exposed to such lessons of morality
None of this is considered an abnormality
This is our world.
Tiger X.
Year 9
Dulwich College Beijing
Mark Grist's Review
Although we were separated by geography and circumstance, in our sessions we shared our dreams and hopes for the world, as well as our frustrations. We talked about the power of language to enact change and preserve tradition. How to use words to make people listen, to make people care, and how to leave an impact on others. The students wrote about the importance of family and friends (and even, at times, the importance of KFC). They shared personal stories and insights and, in doing so, they created a unique and powerful body of work.
To all the students who participated, whether your work made it into the anthology or not, I want you to know how much I appreciated your contribution. Many pieces that didn't make it in were truly brilliant. Your hard work, dedication, and passion for your craft shone through in every word you put down on paper. Thank you – for making me feel so welcome in your classroom, for giving me the opportunity to read your writing and explore your creativity, and for inspiring me so much that I couldn't sleep at 5am when we were finished.
Highlights of this year
Inspired by this project, our students in Dulwich College Shanghai Puxi had the chance to stand on the big stage to express their ideas confidently with a clear sense of self compassion, empathy and humour. Students shared their excitement, collaborated, and performed their hearts out in groups.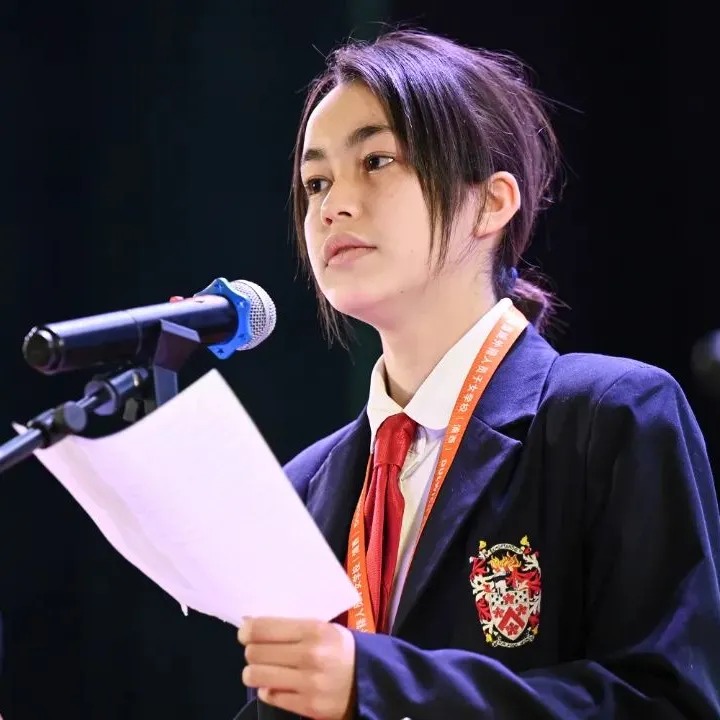 Curtis, Year 12 student in Dulwich College Shanghai Puxi, sat down to interview Mark and create this in-depth podcast. Together they explore Mark's creative processes, how he became a poet, and misconceptions around what poetry truly means. Mark even recites one of his newest poems and provides feedback and reflection on a poem of Curtis' own creation.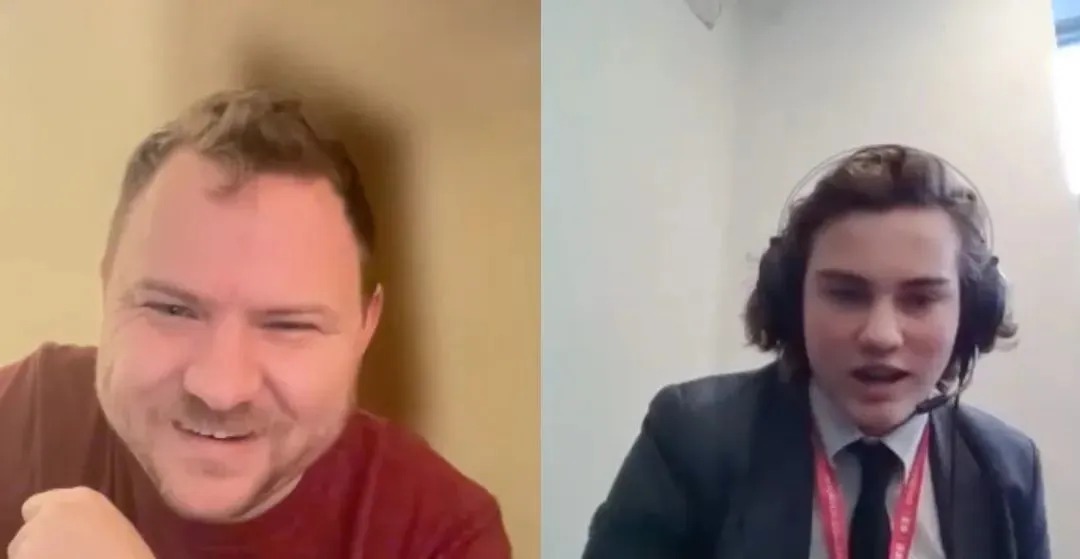 New Elements for AY22/23
Next academic year, Mark will still be an important part of our Diversity Arts Series Events, which will enter its 10th year. We would like to share more offerings to all schools across the group – besides the customized workshops with new content and a new Anthology, a new online mentorship programme "Write Club" will be launched as well. Each school can select two talented writers to join Write Club, which consists of a series of online group workshops over the course of the year. This will form an accelerated writing course and support network, helping some of the most creative thinkers to develop their unique voice and achieve greater success in their writing.