Explore Dulwich International High School Suzhou
We are excited to spotlight Dulwich International High School Suzhou. Founded in 2012, the school maintains close ties to Dulwich College, which was established in 1619, and to other institutions within the Dulwich family of schools.

Dulwich International High School Suzhou helps students build a global mindset on the foundation of English mastery so they can thrive in any environment and culture. Students acquire the life skills and confidence they will need to be successful, well-adjusted young adults and outstanding scholars when they get to university.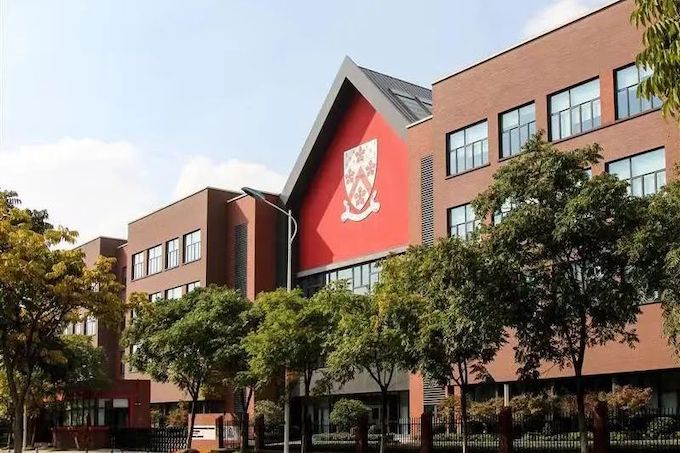 With a state-of-the-art campus featuring a theatre, library, science laboratory, indoor stadium, swimming pool, outdoor basketball court, tennis court, rugby field, and other amenities, Dulwich International High School Suzhou provides its students with an extensive array of educational resources, a rich curriculum, and diverse extracurricular activities.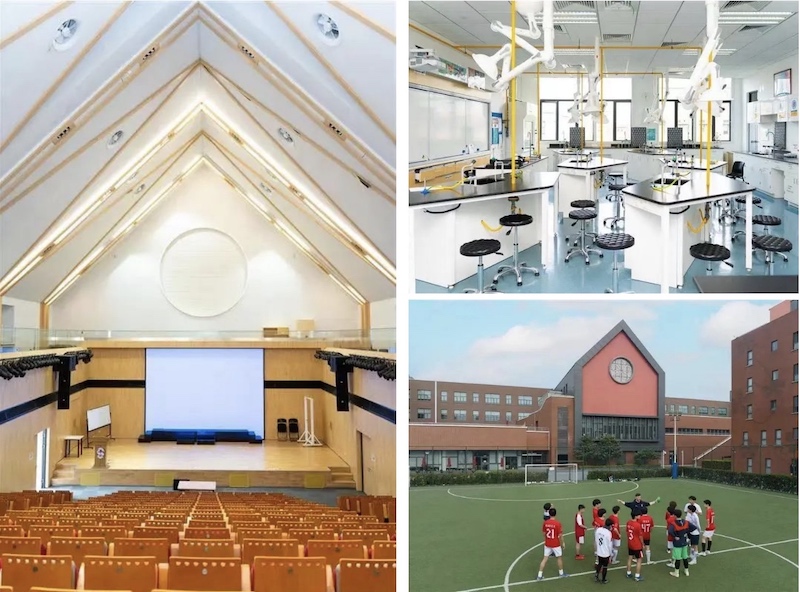 Holistic Curriculum
Academically selective and known for propelling academic journeys into world class institutions for its students, Dulwich International High School Suzhou provides a holistic curriculum for students aged 14-19 who plan to attend universities abroad, particularly in the UK, Australia, Canada, and the US.
Dulwich International High School Suzhou's academic curriculum is broad, including compulsory PE, Drama and Lifeskills at all year levels, a combination of internal and external courses, including courses developed to recognise student needs and interests, such as SE21, Digital Skills, Liberal Arts and History of Art. The school's approach towards supporting English language learning, translanguaging – respects and honours the linguistic abilities of students and their native languages.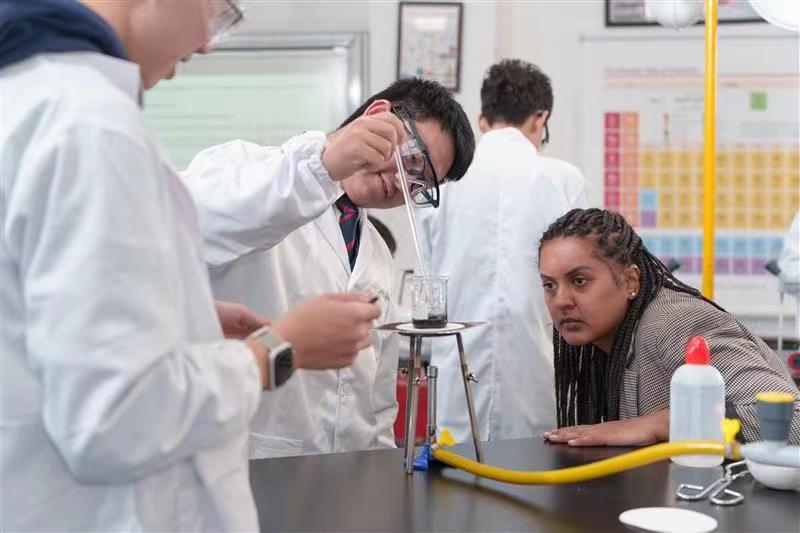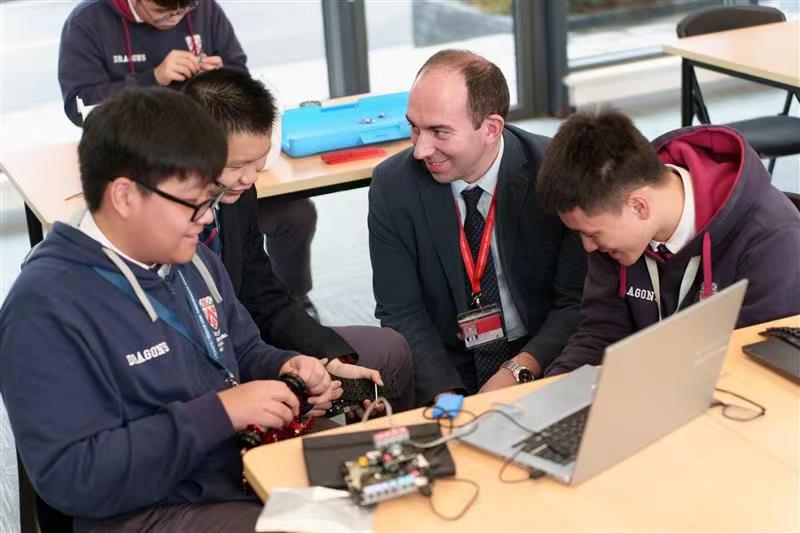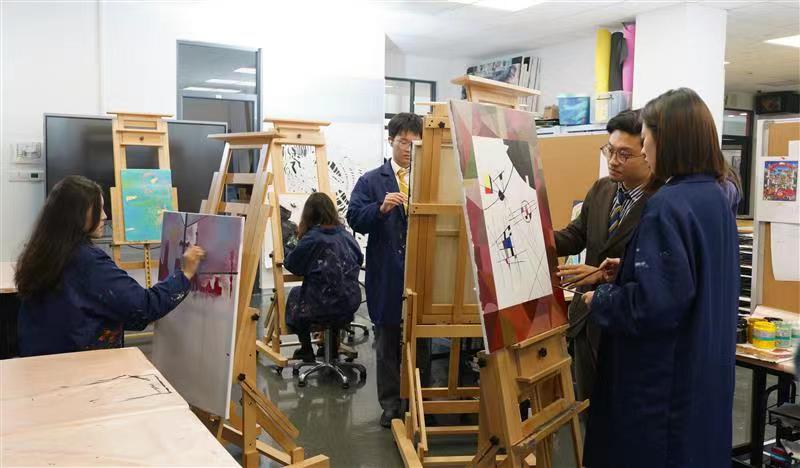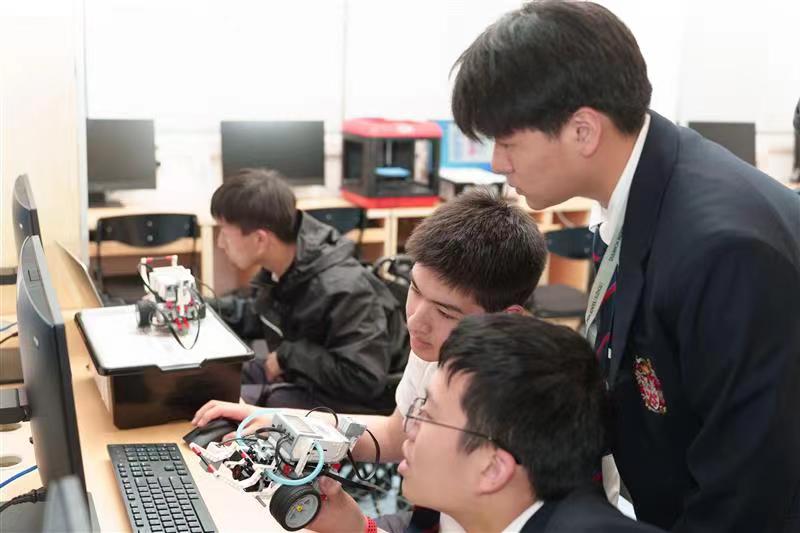 The school offers IGCSEs and A Levels administered by Cambridge Assessment, and cultivates essential life skills, such as critical thinking, complex problem-solving, collaboration, and creativity, as valued by universities and employers.
The CCA programme encourages collaboration and leadership through high-quality activities. Students can participate in sports competitions and academic societies with local schools and other Dulwich family schools. The programme promotes collaboration across all Dulwich campuses, offering opportunities to learn new skills outside the classroom while incorporating the 16 Sustainable Development Goals (SDGs).
DHSZ launched the "Dulwich Scholars Programme" to enable students to master their learning, determine their future, and prepare well in a ever-changing world. Some Dulwich scholars with high academic achivement will also receive different levels of scholarships. This will develop students' ability to speak English confidently, read and think in English so that they can face university applications and interviews with ease.
Accreditations and Partnerships
The school network partners with leading universities and organisations. Each year, admissions officers from over 150 universities, including Stanford, Brown, Dartmouth, and Johns Hopkins, visit the school. The school is accredited by the Cambridge International Examination (CIE) and Edexcel examination committees, as well as by authoritative institutions such as AI, MSA CESS, and EARCOS. The school is the only institution in Suzhou accredited by MSA CESS.
Dulwich International High School Suzhou x Marquette University Explorer Programme: Gain credits from a top 100 US College
Our formal partnership with Marquette University allows us to deliver the dual-enrollment Marquette Explorer programme as an integrated element of our own Honors courses. These skills-based courses are designed to prepare students for success at university and beyond. They are designed, delivered, and assessed directly by our experienced DHSZ teachers, who are also accredited as Marquette University adjunct instructors.
From August 2022, these courses will be integrated into our Liberal Arts, Visual Arts, and English offerings. Qualified students can register for Marquette college credits, and will receive a Marquette University transcript, in addition to the Dulwich transcript, to further improve the competitiveness of their college applications.
MSA CESS
MSA CESS, or the Middle States Association Commissions on Elementary and Secondary Schools, is a regional accreditation organisation in the United States, ensuring educational quality for over 125 years through accreditation.

AI
AI is a member of NCPSA, an alliance recognised and authorised by private schools in the US whose primary role is to establish qualifications and standards for private schools.

EARCOS
EARCOS is an organisation comprising over 165 international schools in East Asia, supporting schools for 50 years by broadening educational programmes and promoting professional growth and welfare.

These certifications further showcase the school's efforts and achievements in practice and more effectively attest to the students' learning ability and comprehensive quality on an international level.

Sustainability and Global Citizenship
Dulwich International High School Suzhou is dedicated to nurturing students as global citizens who care about the planet and society. Four domains guide global Citizenship Education; Environmental Sustainability, Economic Sustainability, Diversity, Equity & Inclusion and Cultural Understanding. The school is committed to sustainable development, having offset its carbon footprint and earned the "carbon neutral" certificate.
In daily campus life, the school promotes environmental awareness via encouraging and rewarding a range of green initiatives, including but not limited to:
The Conscious Friday programme, led by students, aims to raise awareness of environmental issues and the activities of the Global Citizenship Team.
A cycle-powered smoothie station, where the kinetic energy generated by cycling creates delicious smoothies.
The school's Farmbot pilot project, which enables students to grow food at school, received a Pioneering Spirit Grant.
A total of 366 students from the school participated in a network-wide effort to break the world record for the largest environmental sustainability lesson.
Save September challenge focused on reducing electricity and water waste, with a noticeable reduction compared to usage from the previous years.

A Bridge to the World
All Dulwich students participate in the Success Plan, a personal enrichment curriculum that covers academic, extracurricular, and personal growth. Dulwich International High School Suzhou offers numerous opportunities for students to reflect on their development and create personal learner profiles, which are reviewed regularly. These profiles provide valuable information for educators to support students in setting goals and making decisions.
The university and career counselling programme builds on this foundation, using insights from the profiles to help students understand themselves and research universities and careers. The counsellors, with diverse backgrounds and specialties, offer personalised guidance and share best practices throughout the Dulwich College International network. The priority is to help students find the best fit for their interests and goals, rather than just attending top-ranked institutions.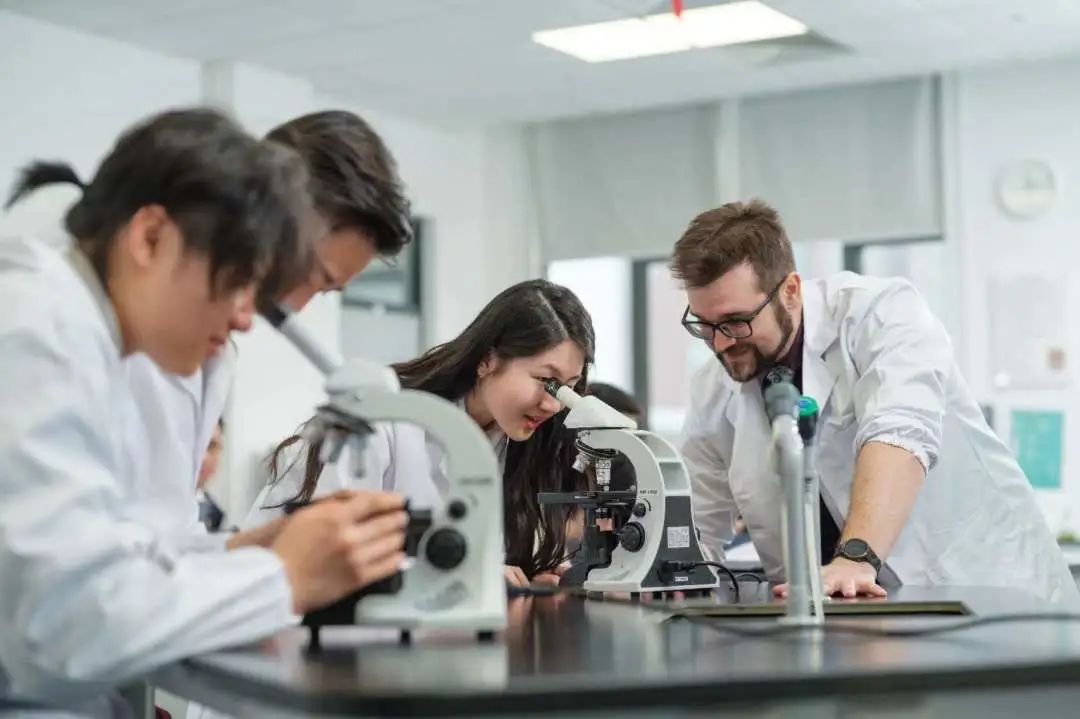 Graduates of Dulwich International High School Suzhou have a significant global presence, with footprints in over 10 countries. Of these graduates, nearly half have been admitted to the top 50 universities in the US and to elite universities in the UK, with students receiving offers from Ivy League schools such as Brown, Cornell, Columbia, and the University of Pennsylvania.