From Dulwich to Impacting the World through Art
What does it mean to Live Worldwise?
Dulwich College International nurtures students to make a positive difference in the world.
At Dulwich, our students are creative thinkers.
We encourage students to discover their passion with our world-class arts programme while cultivating their voice and choice in their learning journey.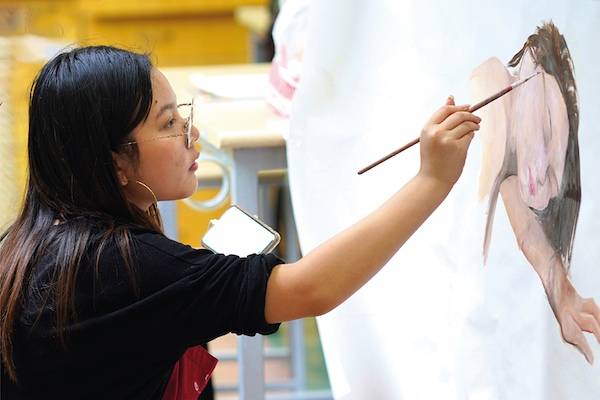 Live Worldwise Alumni Stories
"Dulwich is such a special environment. The IB curriculum is very competitive, but the school goes above and beyond to make the experience comfortable. Teachers here truly understand the difficulties that students go through and go out of their way to ease the stress and guide us along the way. There's a real focus on wellbeing here. Knowing that there are people here who are really truly committed to helping, that was really important to me through my IG/IB experience."
Vanessa Teong
Dulwich College Shanghai Pudong' 21
Vanessa Tong is an accomplished artist and has impacted communities through art and innovation. As an alumna of Dulwich College Shanghai Pudong, Vanessa's talent contributed to numerous campus initiatives. She reimagined the school's staircase design and auctioned off her artwork to support long-standing community partners.
"I really enjoy the artistic side that Dulwich provides as well as the Maths and Physics which I also really enjoy. Dulwich gives us a lot of opportunities to explore our different interests and that's really how I was able to find what I am passionate about."
Dulwich's rich curriculum meant that Vanessa was able to explore a variety of interests, which developed her love for both science and art and allowed her to combine these two areas to use her skills and knowledge to bring her innovative ideas to life in the field of product design.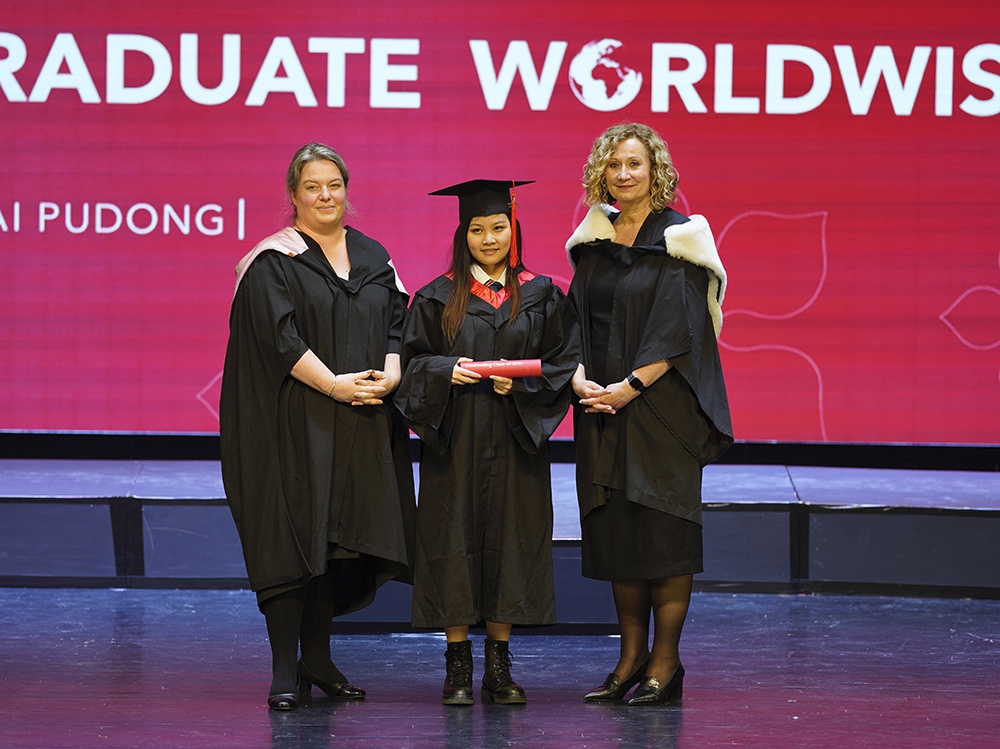 Reflecting on her time at Dulwich, Vanessa expresses gratitude to her Year 9 art teacher, Mrs. Boye, for transforming her perception of traditional art and inspiring her to broaden her horizons. This gave Vanessa the confidence to branch out into new mediums, such as oil paintings, clay sculptures, digital design and photography which introduced her to digital art and ultimately to the emerging field of product design.
"These days, a lot of design is just about how aesthetically pleasing it is. I want my works to go beyond that, to make an impact on major issues that we are struggling with throughout the world."
Through Vanessa's innovative ideas, artistic ways of addressing global challenges, and shining a spotlight on communities, this Dulwich alumna embodies what it means to Live Worldwise.