From Dulwich to UN Refugee Agency
What does it mean to Live Worldwise?
Dulwich College International nurtures students to make a positive difference in the world.
At Dulwich, our students are community contributors.
Our values-driven education nurtures students to become true global citizens, to be community contributors, to gain awareness of social and environmental issues, and to understand their role in the world.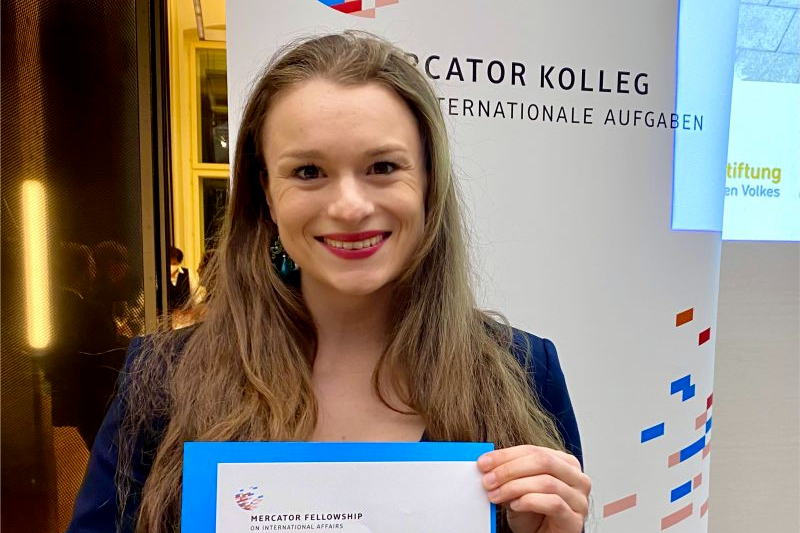 Live Worldwise Alumni Stories
"Dulwich was my first real exposure to the field of psychology as well as to vulnerable populations. Parallel to studying psychology (my favourite subject!) during the IB, I was involved in Dulwich College Beijing's social projects, such as teaching English to children in a migrant school outside of Beijing. These early experiences sparked my wish to study psychology with a focus on child development."
Noemi Skala
Dulwich College Beijing' 11
Since Noemi graduated from Dulwich College Beijing (DCB) in 2011, she has built a career as a psychologist who specialises in providing mental health and psychosocial support (MHPSS) for conflict- and crisis-affected populations in Europe, the Middle East, and East Africa.
Noemi's passion and dedication to MHPSS were influenced by her Dulwich experience, when she was already studying psychology and engaged in social projects working with vulnerable populations. After graduating, Noemi received an MSc. in Clinical Psychology and Cognitive Neurosciences from University of Munich, along with a BSc. in Psychology from the University of Bath.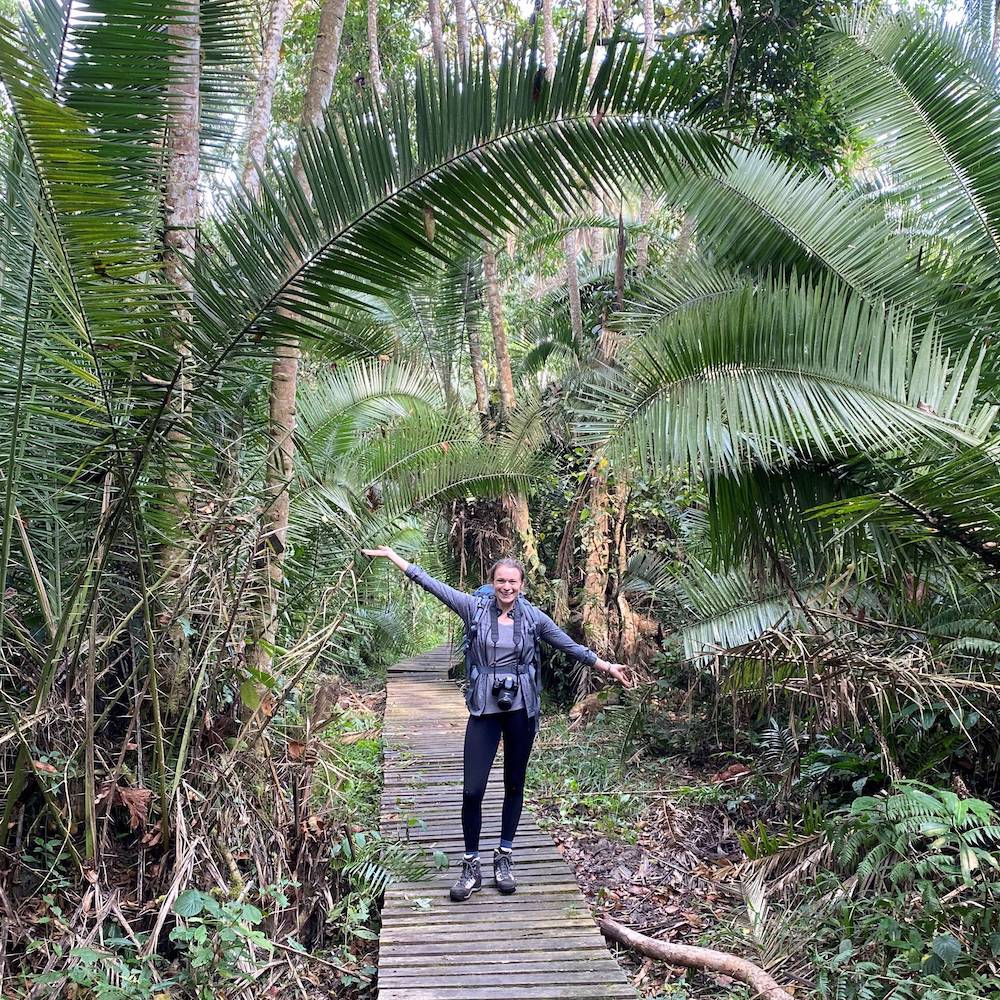 In 2020, Noemi was selected for the Mercator Fellowship on International Affairs, a German/Swiss 12-month young professionals programme that was composed of two work placements with international organisations. She chose a Danish non-governmental organisation (NGO) in Jordan for her first work placement and ended up with the Child Protection Unit of UNHCR, the UN Refugee Agency, in Kampala, Uganda. Among her many responsibilities, she went on field missions to evaluate MHPSS activities and advise implementing partners on adapting said activities based on context-specific challenges, such as increased gender-based violence and suicide rates in refugee settlements.
"Uganda has assured me that no matter how hard, lonely, or tiring it may be at times, no matter how unsure the future is, no matter what my next adventure may be, this is the kind of life I want: living and working abroad to provide mental health and psychosocial support for vulnerable children, families, and communities in a humanitarian context."
For Noemi, MHPSS is all about applying her acquired psychology knowledge to working with crisis-affected children, families, and communities and understanding not only their unique needs but also their resources and capacities. It is about destigmatising mental illness, sustainably empowering vulnerable populations to strengthen their own mental health and psychosocial wellbeing, and ultimately rebuilding their lives. That is her professional and personal goal.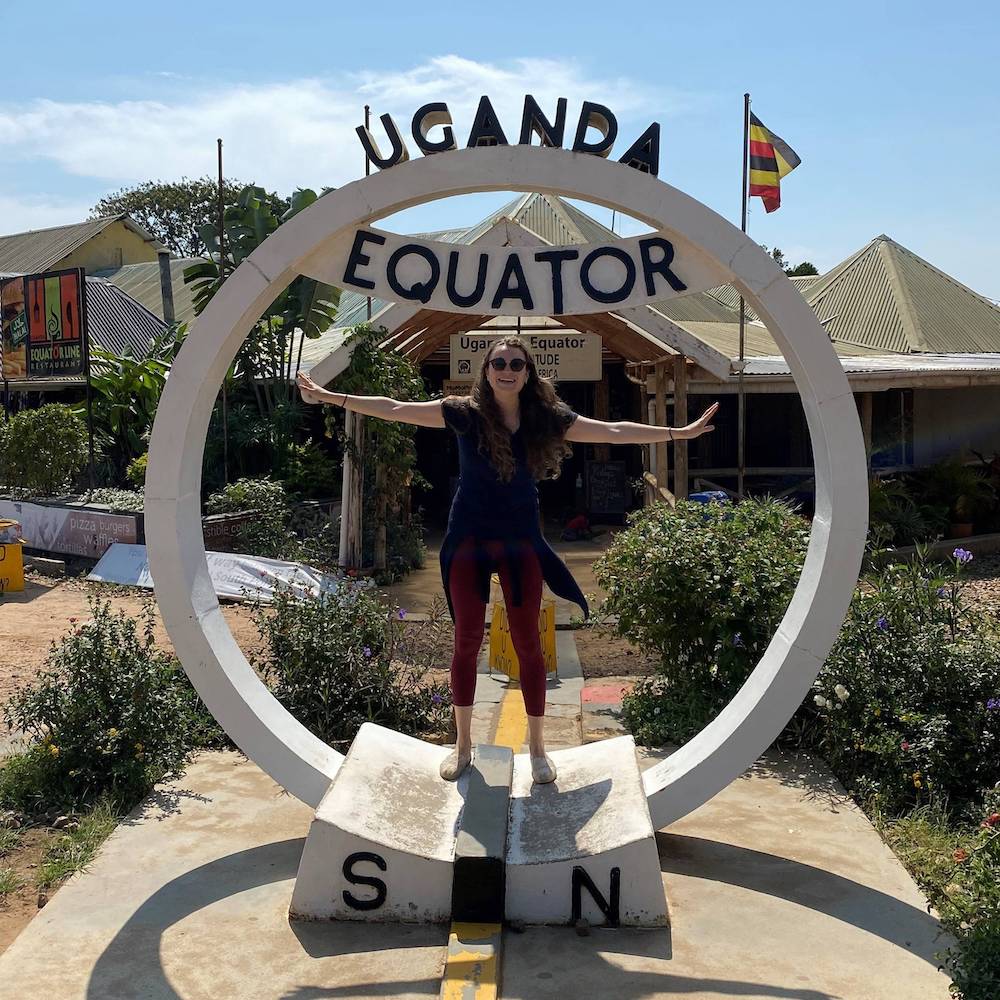 As a Worldwise citizen, Noemi was also able to understand, connect with, and empathise with a completely foreign culture. Arriving in Uganda marked her first time on the African continent, and she was positively surprised by how quickly she adapted to the way of life in Kampala. "I was surprised by how 'normal' living in Kampala felt after only a few weeks and how open other expats as well as locals were to helping me integrate and feel welcome." With the courage and enthusiasm that propel her deep commitment to changing the world for the better, she dived into the unknown and fully embraced it.
"Indulge in the unknown, because it is full of opportunity, potential, and room to grow. Think about what excites and interests you in this moment and go along that path, but don't be afraid to try new things."
When asked for advice for current students and alumni who are looking to do something similar in the future, Noemi encourages young students to keep an open mind and to stay flexible. When choosing a career, she advises being loyal to one's own beliefs and values rather than giving in to what societal or cultural norms may dictate.
We are so proud of Noemi and the work she is now doing to make a positive impact on the world. Her life story is such an inspiration to our community and best represents what it means to Live Worldwise. We wish her all the best in her future endeavours as a psychologist providing mental health and psychosocial support for vulnerable populations around the world.