Happy Mid-Autumn Festival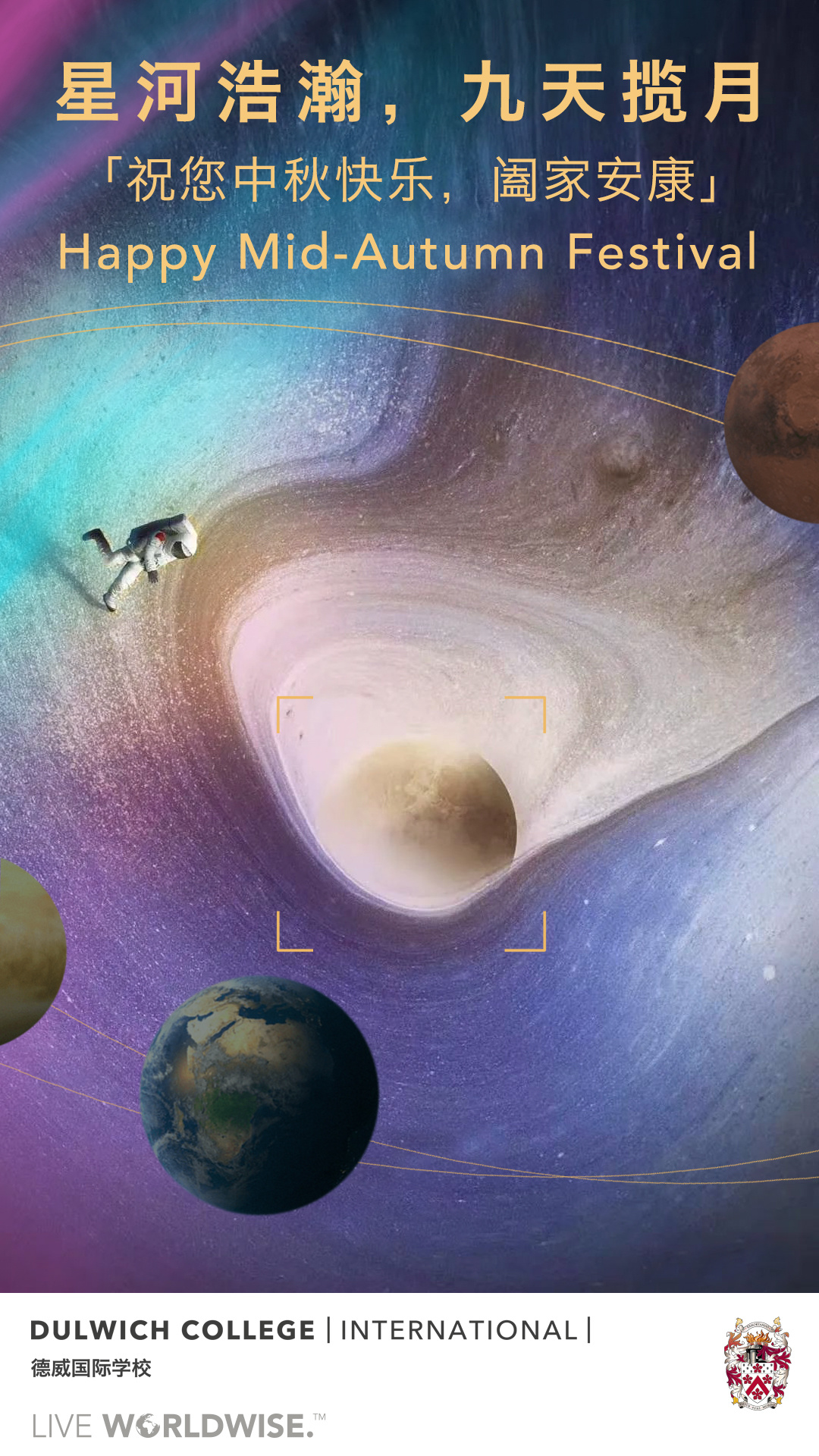 As we celebrate the biggest full moon of the year, this Mid-Autumn Festival, we are once again surrounded by the delights of prosperity and reunion. We enjoy mooncakes and light beautiful lanterns to welcome the festivities, but what we most appreciate is the time we spend with our loved ones.
At Dulwich, we believe family is essential to a student's growth, success and happiness. Families provide our students with the emotional support and a nurturing environment that is so crucial during these years of development. Behind each and every Dulwich student, we see the support of a loving family, which we hope to be an extension of. Together, as a united community, we grow and prosper and endeavor to deliver the best learning experiences for our students.
To our beloved Dulwich community of students, teachers, parents and staff: May the glow of the moon embrace you and illuminate your path to happiness and prosperity!
Wishing you and your family a happy Mid-Autumn Festival!