Happy World Teachers' Day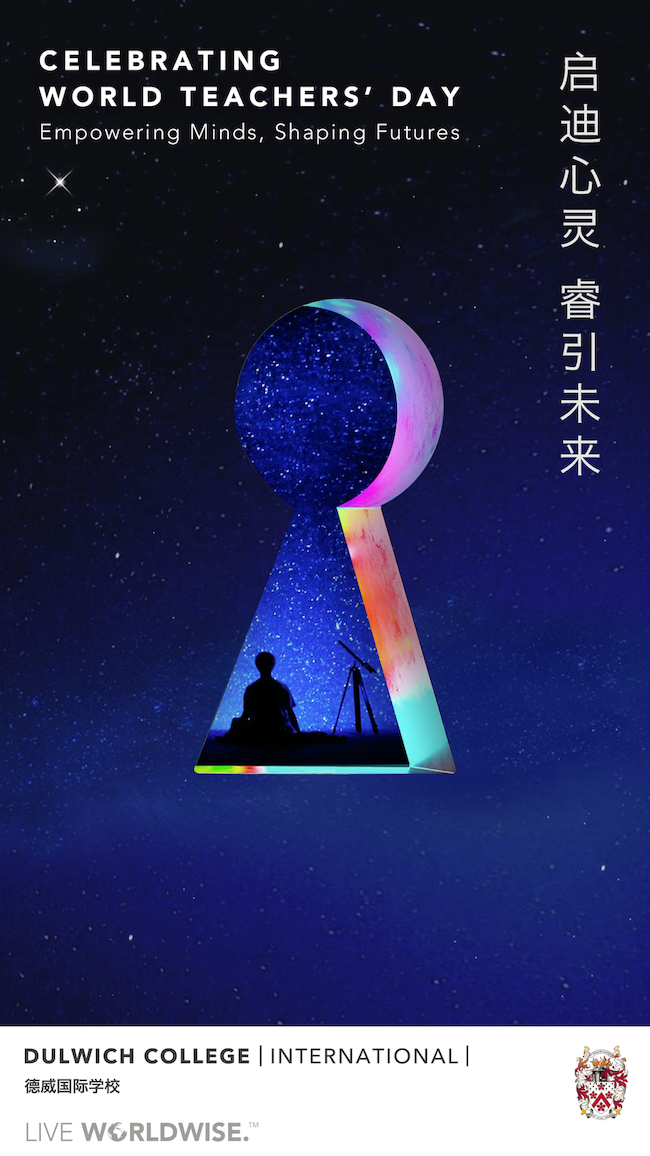 "Being a teacher provides the unique opportunity to make a transformative and lasting impact on the lives of others, contributing to shaping sustainable futures and offering personal fulfilment."
— UNESCO, World Teachers' Day 2023
On this World Teachers' Day, we celebrate the dedication and contributions of our exceptional teachers across the Dulwich family of schools, for inspiring the next generation of exceptional global citizens, molding our students into Worldwise leaders.
Every day, across our schools, our teachers guide students on a journey of discovery and growth. With dedication and wisdom, they inspire students to learn, dream and grow and to make a positive difference in the world.
To all the dedicated teachers who inspire curiosity, foster creativity, and ignite a love for learning in our classrooms, we thank you. Your contribution to students, society and the planet through education is invaluable.