Introducing CreaTech at Dulwich!
"CreaTech propels students to learn and create interactive digital projects through engaging visuals, sound, motion sensors, and creative coding. It piques curiosity, ignites digital literacy, and inspires learners to go further."
— Jennifer Chung
Education Director, Creative Arts, EiM
At Dulwich, our mission is to create a learning environment that empowers students to acquire the knowledge, skills, and motivation they need to make a positive impact on society and the planet. We are deeply committed to this purpose, and we pioneer innovative ways to teach and inspire our students. In today's landscape, we believe that technology and creativity play a central role in unlocking limitless possibilities in education.
We are introducing CreaTech to our schools beginning in AY22/23 to enhance our students' learning experiences and understanding of digital technology. What makes CreaTech unique, and how are we using it to inspire positive change? Let's find out!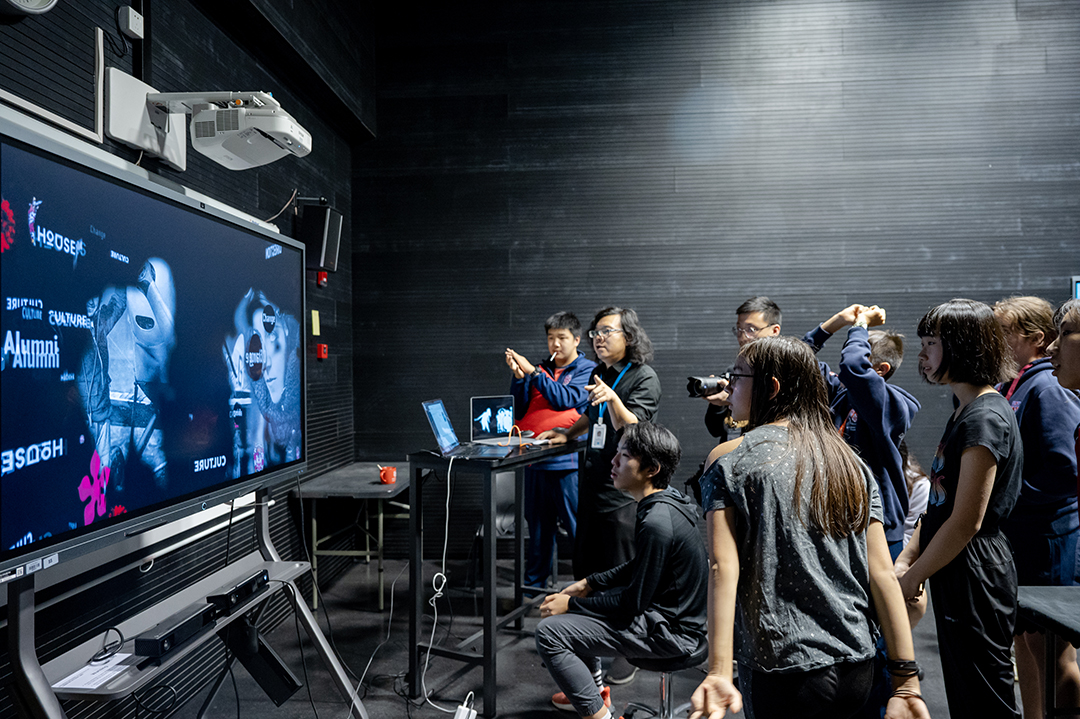 What is
CreaTech

?

CreaTech is a series of STEAM programmes focusing on creativity and technology, propelled by new and exciting interactive digital media learning opportunities. It introduces eye-catching and exciting approaches to curriculum topics with intriguing interactive visual, sound, and movement activation. It cultivates design and creative computational thinking and encourages collaboration with students across different age groups, teachers, parents, and even between our family of schools and beyond.

By harnessing the power of digital media, we help students develop vital skills such as problem-solving, critical thinking, and communication. With CreaTech, students have the chance to work together on projects that span across various subject areas, making learning a collaborative and immersive experience.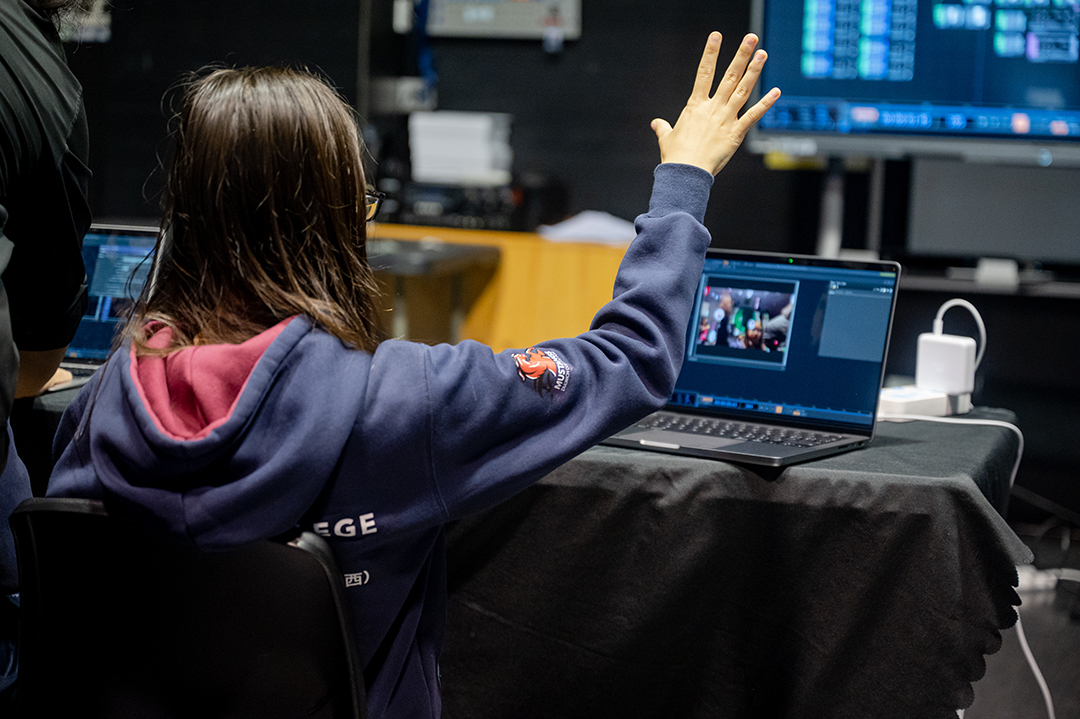 The key components of CreaTech are:
Propelling digital literacy
Fun exploration of new technology
Design thinking and creative computational thinking
Vision, forward thinking, and transferable skills
Pioneering spirit (courage & experiment)
Community collaboration and connecting with industry and academia
Why initiate
CreaTech

?

CreaTech will inspire our students, teachers, and the whole school community to "step out of their comfort zone" to explore interactive technology that will encourage multi-angle problem solving. Our students will have firsthand exposure to impressive creative technology at the forefront of real-world industry leaders and world-class institutions.

Aligned with our core educational philosophies, CreaTech epitomises the student-centered holistic education that Dulwich delivers, as it encourages student voice, choice, and ownership of their own learning. By using cutting-edge technologies in our classrooms to develop new ways of teaching and learning, CreaTech encourages the pioneering spirit of our community and empowers our students with future-ready skills to make a positive difference in the world.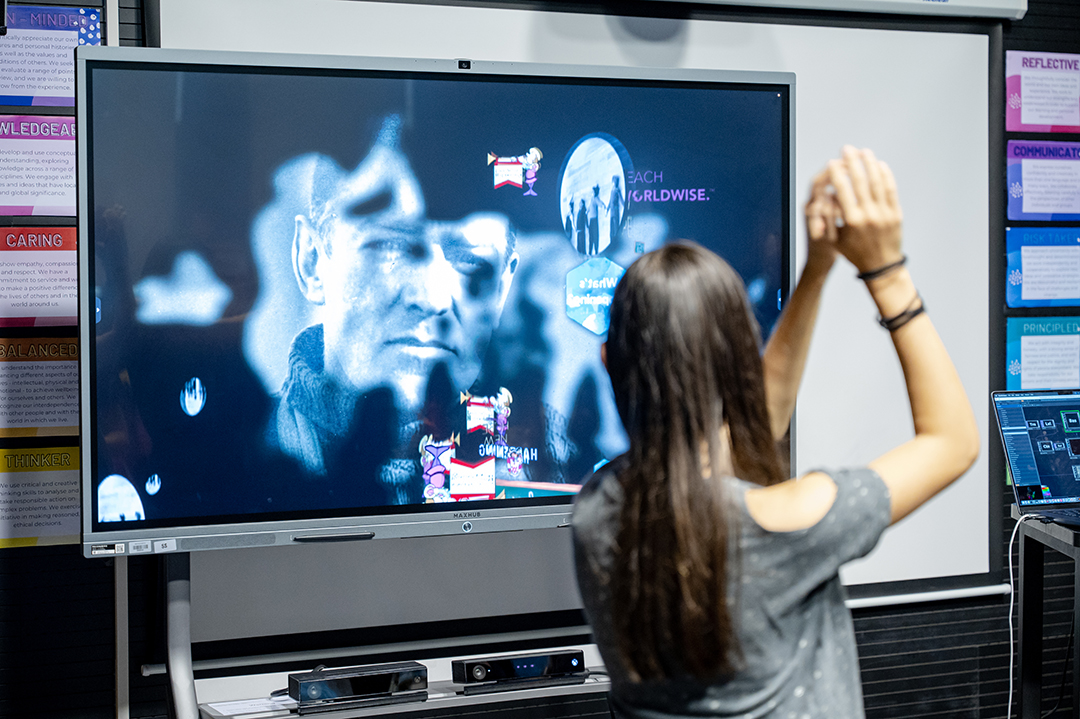 CreaTech

in action

Through engaging visuals, sound, motion sensors, and creative coding, students across our network discover forward-thinking approaches, develop transferable skills, and create innovative school projects that can be applied to topics such as science, math, the humanities, languages, and more. Watch these refreshingly fun videos to see CreaTech in action at our schools across all age ranges!

Recently, we had the opportunity to bring CreaTech to our young students at the Junior School of Dulwich College Suzhou, who had a wonderful time learning through interactive activities like voice painting, an invisible string instrument, magic piano, and more.

Watch this refreshingly fun video to hear what our students say about CreaTech!
Today's been a great learning experience for our young learners, as they've been using a system called CreaTech to demonstrate their understanding of the current unit they're learning. They've been interacting with electronic devices to showcase their understanding, using music and art as a medium to demonstrate their knowledge.
One of our priorities is to ensure that the student experience is improved. And today's opportunity demonstrates that. It allows us to incorporate tradition and innovation all at the same time and ensure that students are learning collaboratively to improve their understanding.
David Cairns
Deputy Head of Junior School
Dulwich College Suzhou
CreaTech for Junior School is a workshop series that uses interactive digital media and a sense of play to introduce different learning topics through exciting motion, visuals, music, and movements. We design fun computer programmes that react to motion sensors in collaboration with different subjects, including science, math, music, art, and more, to pique curiosity, ignite digital literacy, and inspire learners to go further.
Da Yan
Digital Media & Technology Design
Curriculum Lead
With technology rapidly changing every facet of our society, including education, we must keep pioneering to ensure our education is evolving so that our students are well-equipped to thrive not just today but in the world of tomorrow. Launching CreaTech is a significant step in that direction. Stay tuned for more updates on CreaTech in action.