Noemi S: Reflecting on my Uganda trip with the UN Refugee Agency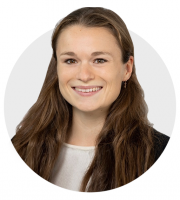 Uganda has assured me that no matter how hard, lonely or tiring it may be at times, no matter how unsure the future is, no matter what my next adventure may be, this is the kind of life I want: living and working abroad to provide mental health and psychosocial support for vulnerable children, families and communities in the humanitarian context.
- Noemi S, Dulwich College Beijing '11
Since Noemi S graduated from Dulwich College Beijing (DCB) in 2011, she has built a career as a psychologist who specialises in providing mental health and psychosocial support (MHPSS) for conflict- and crisis-affected populations in Europe, the Middle East and East Africa.
We were delighted to interview Noemi about her recent seven-month work placement in Uganda with the Child Protection unit of UNHCR, the UN Refugee Agency: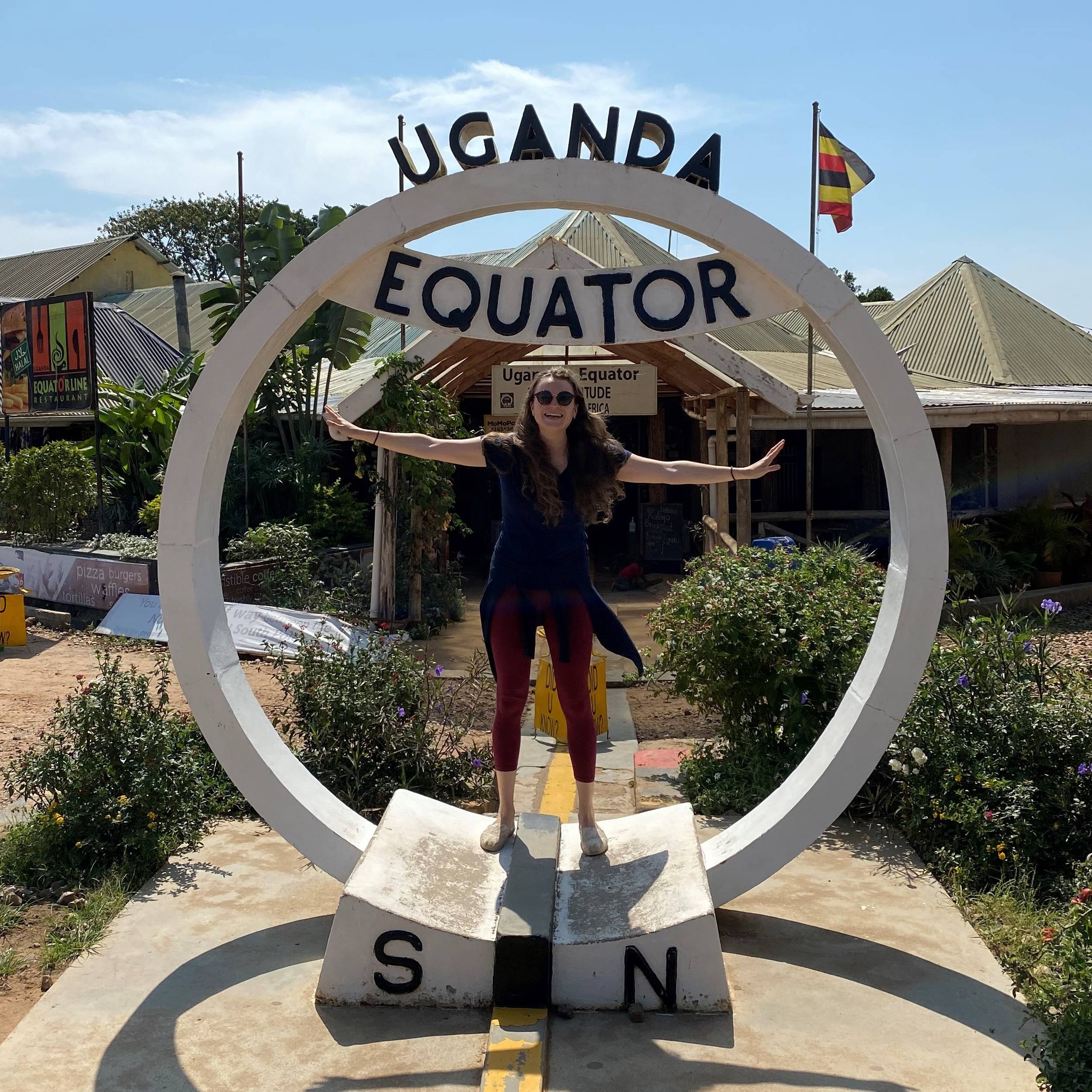 What motivated you to go to Uganda, and what did you do there?
I was selected for a German/Swiss 12-month young professionals program called Mercator Fellowship on International Affairs, which started in October 2020 and was composed of two work placements with international organisations. Throughout my fellowship year, my focus was strengthening the mental health and psychosocial support (MHPSS) of refugee children and families in the Middle East and East Africa. I chose a Danish non-governmental organization (NGO) in Jordan for my first work placement and ended up with the Child Protection unit of UNHCR, the UN Refugee Agency, in Kampala, Uganda.
Having had a substantial amount of work experience in the Middle East, I was motivated to dive into a new refugee context. Uganda hosts over 1.5 million refugees, mostly from Congo and South Sudan, and is a great example of a self-reliance policy that allows refugees freedom of movement and the right to work in Uganda. Among many tasks, I went on field missions to evaluate MHPSS activities and advise implementing partners on adapting said activities based on context-specific challenges, such as increased gender-based violence and suicide rates in the refugee settlements.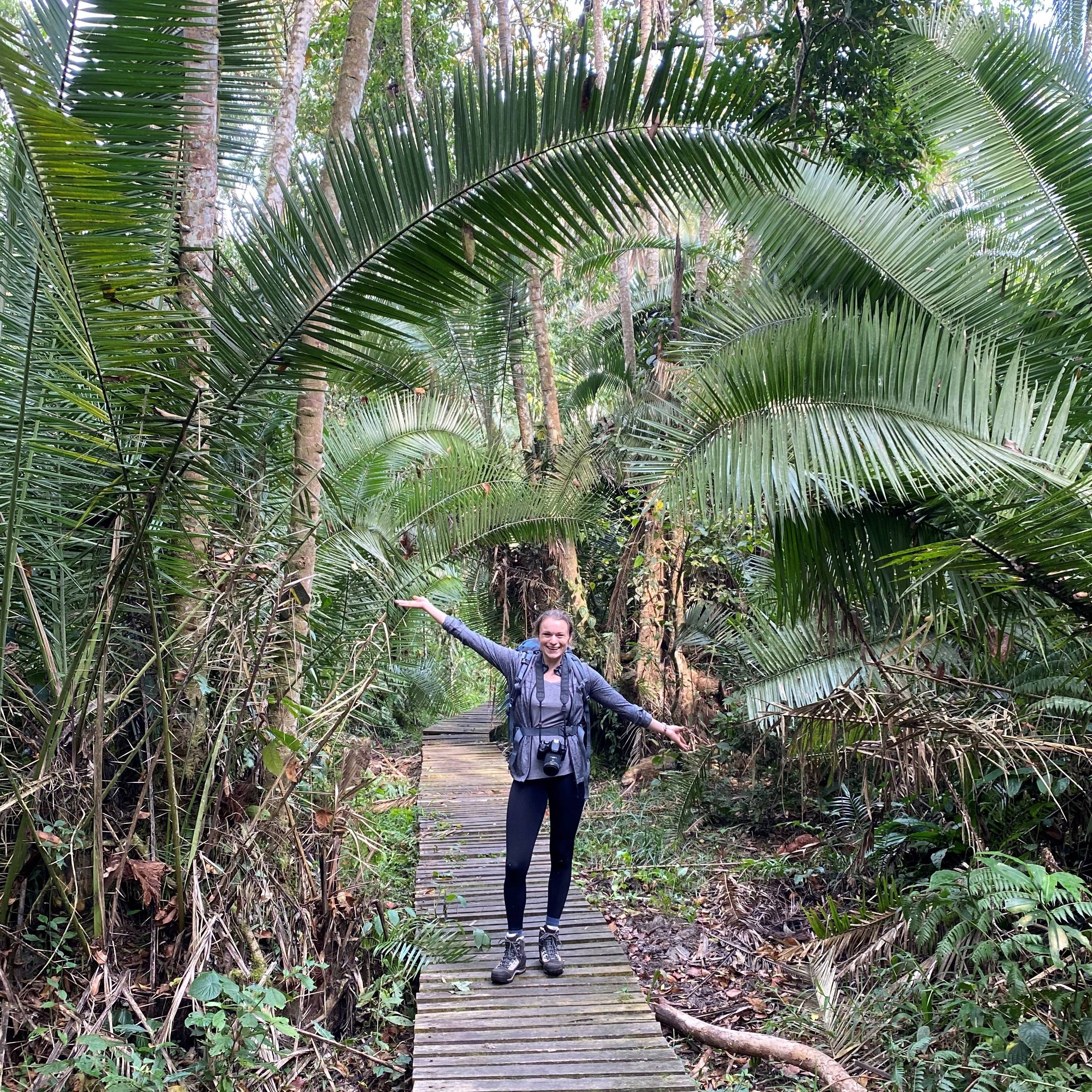 What are some key takeaways – both personal and professional – from your time there?
It's difficult to sum up my experience in a few words. One thing I learned is how complex humanitarian aid in the refugee context is, especially in a country with such a high existing level of poverty. I learned that mental health needs to be viewed and addressed as much more crosscutting and holistically than it currently is. Everything is interconnected.
For instance, if you don't address the mental state of a refugee enrolled in a livelihoods program, they will never fully benefit from that humanitarian aid because they may currently lack the mental and psychosocial capacity to work. An inter-sectoral response requires mental health and mental illness to be viewed as overarching in all programmes, whether it be education, health, livelihoods or other sectors. I was personally moved by how incredibly strong the refugee communities were. Their resilience and community spirit during the especially challenging times of the Covid-19 pandemic is remarkable.
Another main takeaway is that I am more motivated than ever to continue working in this field.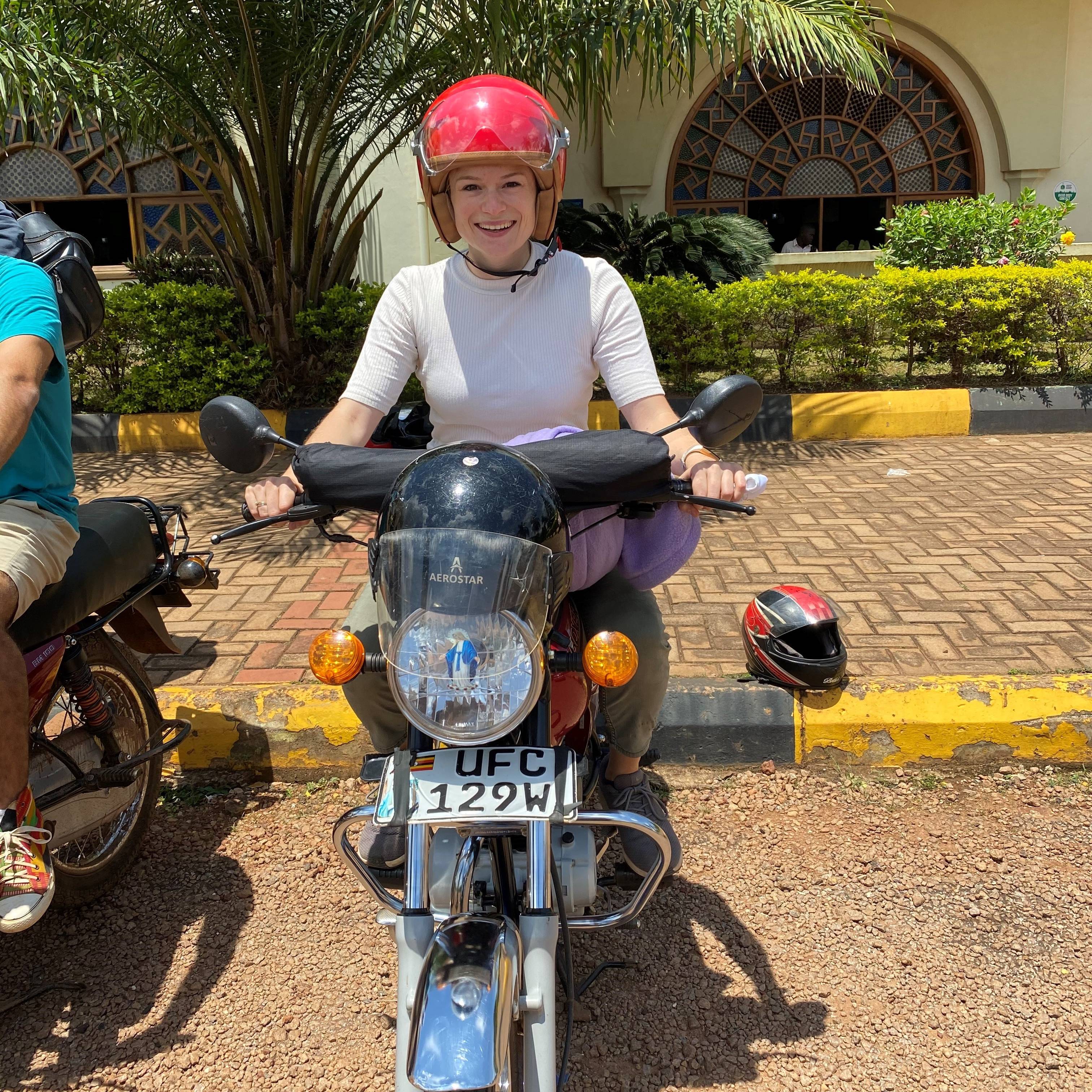 What surprised you the most about your experience?
Although I've lived in many countries, I still feel surprised about how quickly I am able to dive into completely foreign cultures. Arriving in Uganda marked my first time on the African continent, and I was positively surprised by how quickly I adapted to the chaotic way of life in Kampala. I was surprised by how "normal" living in Kampala felt after only a few weeks and how open other expats as well as locals were in helping me integrate and feel welcome.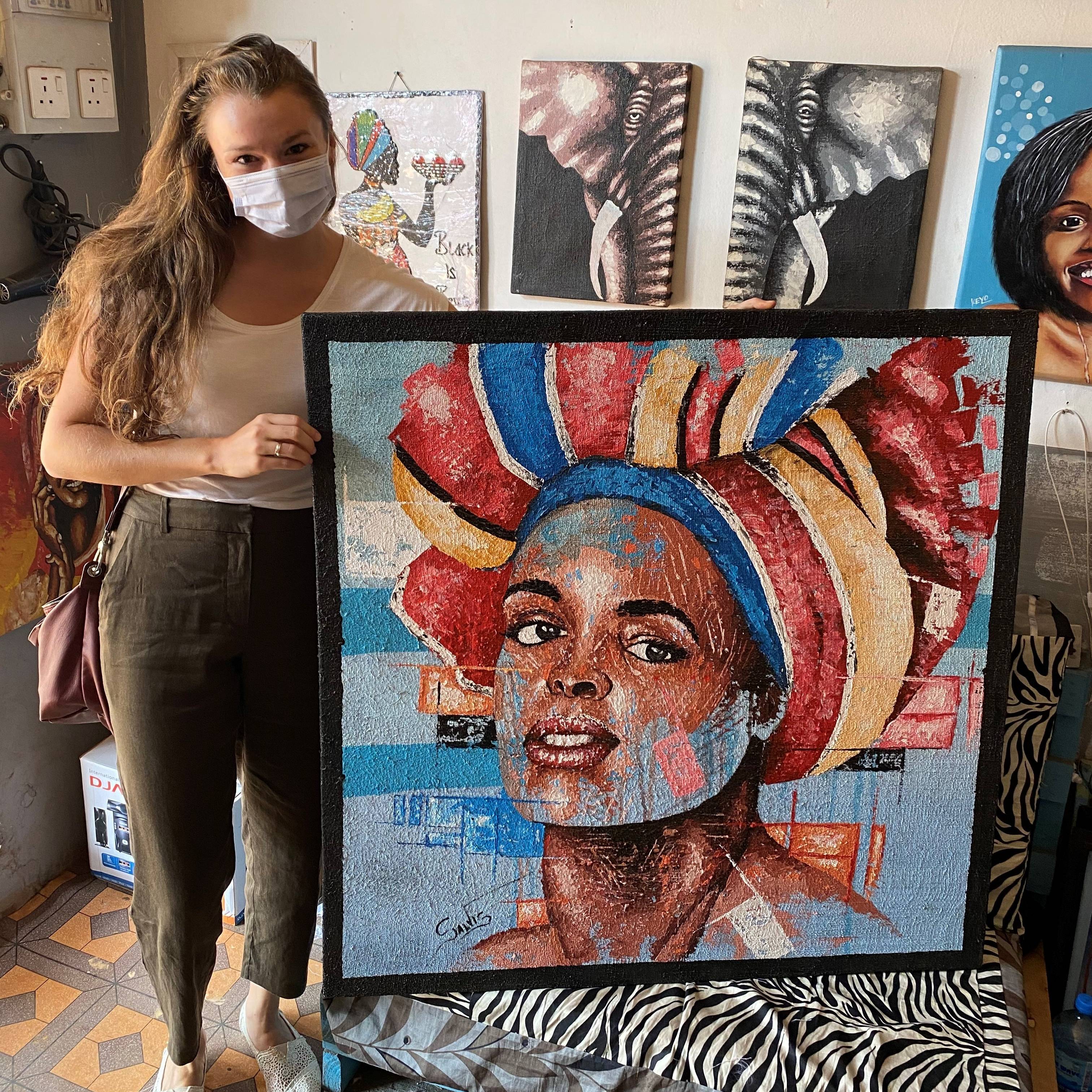 Did your Dulwich experience influence your passion / dedication to MHPSS? If so, how? Why did you decide to enter the field of mental health and psychosocial support?
It absolutely did! Dulwich was my first real exposure to the field of psychology as well as to vulnerable populations. Parallel to studying psychology (my favourite subject!) during the IB, I was involved in DCB's social projects such as teaching English to children in a migrant school outside of Beijing. These early experiences sparked my wish to study psychology with a focus on child development.
With that knowledge, I wanted to work with vulnerable populations such as the displaced. For me, MHPSS is all about applying my acquired psychology knowledge to working with crisis-affected children, families and communities and understanding their unique needs but also their resources and capacities. It is about destigmatizing mental illness and sustainably empowering vulnerable populations in strengthening their own mental health and psychosocial wellbeing and ultimately re-building their lives. That is my professional as well as personal goal.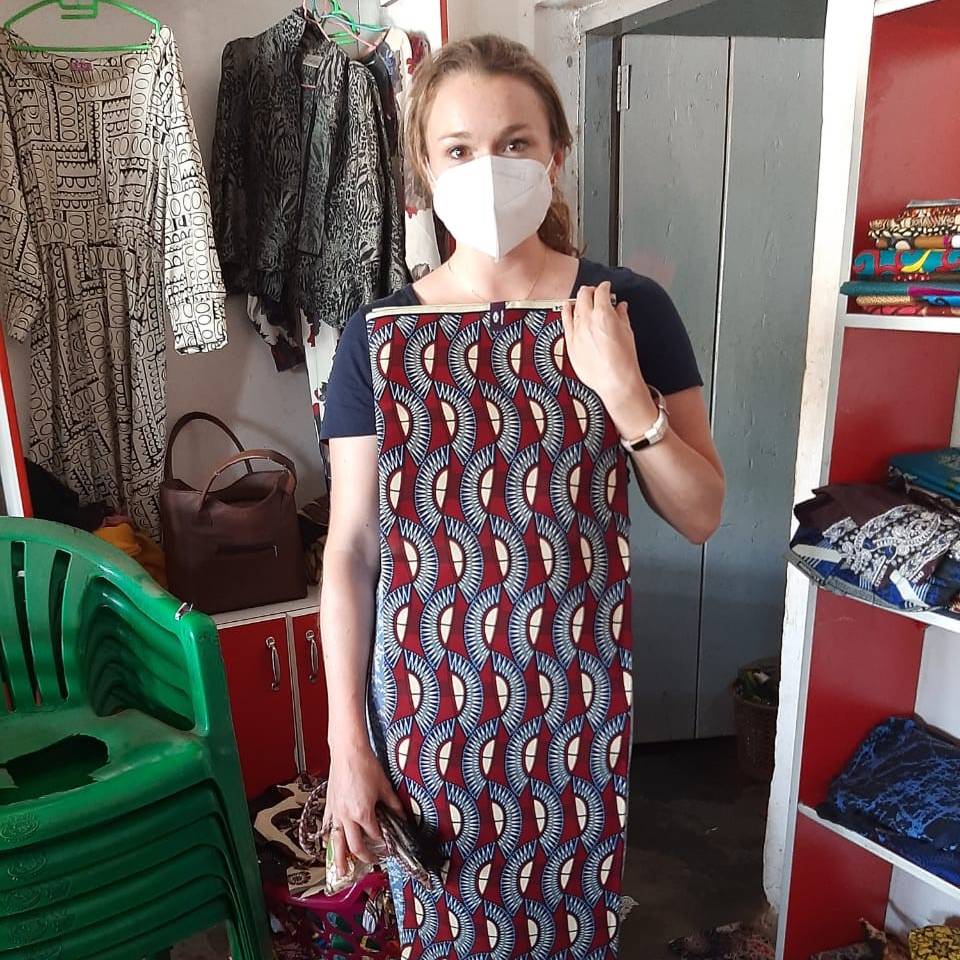 Do you have any words of advice or encouragement for current students/alumni who are looking to do something similar in the future?
Keep an open mind and don't let others (including your parents!) tell you what to study or what kind of field to work in. Stay flexible. You don't need to have a 5-year plan in mind, you're still so young and have many different paths ahead of you. Indulge in the unknown, because it is full of opportunity, potential and room to grow. Think about what excites and interests you in this moment and go along that path, but don't be afraid to try new things.
For example, I had actually started a PhD in developmental psychology after my master's degree and realised after some time that it's just not for me, as I wasn't having anywhere near the extent of impact on children that I wanted to have as a psychologist. Everyone around me told me that it's an honor to have been selected for such a prestigious position and that I shouldn't give up an opportunity like that, which made me so insecure. After one year, I was courageous enough to drop out of the PhD and I can honestly say this is one of the best decisions I've ever made. But it's different for everyone!
Don't ever give in to what societal or cultural norms may dictate you to do when choosing your career. Be you, and don't ever go against your own beliefs and values!
We are so proud of Noemi and the work she is now doing to make a positive impact on the world. We wish her all the best in her future endeavours as a psychologist providing mental health and psychosocial support for vulnerable populations around the world.