Taking Climate Action - COP26 and No Carbon November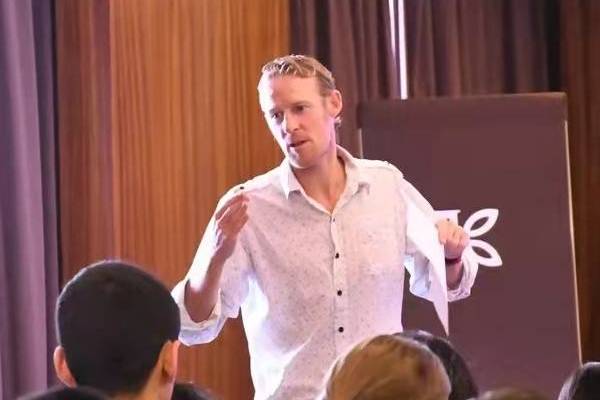 Written by d'Arcy Lunn
Group Head of Sustainability & Global Citizenship
COP26 in Glasgow is well underway so what does it mean to me as one individual on a Thursday evening in Beijing and what can I do? I know! Let me write about the Dulwich campaign called No Carbon November and how it links to COP26 and our big group initiatives of carbon mapping and ESG reporting!
As an individual, climate change is mostly invisible. We can't stop climate change as one person, we can't see the impact of our individual actions - good or bad, and we can't change the course of history with our tiny Teaspoons of Change on our own. But we also can't do nothing.
COVID has shown us collective action works. If each of us stay at home when the virus is in wide circulation the case numbers and fatalities drop - not immediately, but soon enough there is a dip in cases if everyone plays their role.
Unfortunately, climate change doesn't give us these kinds of feedback loops of action / response. We need to have a certain level of faith that what we do matters for climate change. The science of course is very clear just how much it matters when we look at the impact of human activity in the past 200 years and especially in the past 30-40 years. As individuals it is so difficult to put our personal actions into a collective context and with long feedback loops of slow or seemingly no, change. We often either rely on, or need to be told, what to do for climate action to it become a lived reality.
COP26 is a good way to tell us what we need to be doing. It is a significant event not just in the announcements made by countries and companies, but in creating social norms where we raise the priority of the planet and people higher up the chain of life, in order for our economics, culture, ways of being and other parts of life to work towards new, slightly altered ways of thinking and doing.
COP26 is important in creating a global conversation on climate change and grab our most valuable assets - time and attention.
If COP26 is to succeed it requires us to have local community conversations on climate change as well. We must find ways to make the invisible aspects of climate change in our lives and community, visible. We must gather ways to create collective action and show it works, in the same way masks and vaccines work for reducing COVID. We need to put faith into action, knowing that while only being one small person our actions matter, and when combined with others we are a part of creating change.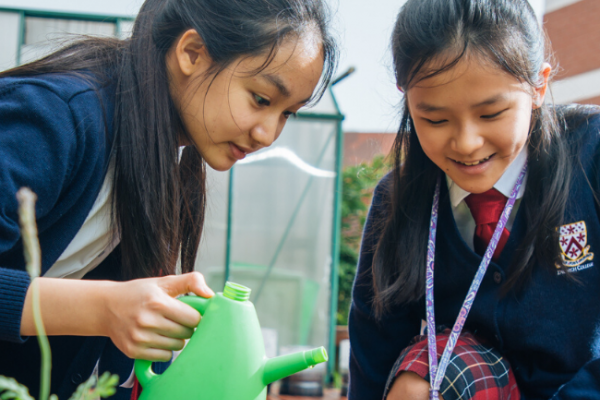 To support in the turning intentions into action we have created a campaign throughout November called No Carbon November. This helps us shine the spotlight on sustainability and climate change intermingled with the global context of COP26.
There are a number of initiatives, ideas and actions interspersed throughout the month from adventure challenges to daily actions and more. Who knows, from this campaign it might just be and action that creates a chain reaction. Here are some examples that might capture the imagination of our community on climate action:
A photo we see on Padlet of the Grade 3 student from our sister school Dehong Beijing taking a photo of their clean plate, or
The family of 4 from Dulwich College Shanghai Pudong taking on the NO-CARbon Adventure Challenge around Shanghai on a Saturday morning, or
The little graphic of day #4 of the No Carbon November Daily Actions from the sustainability lead on the WeChat feed, or
The redesign of an early years play space for nature-based learning in Dulwich College Suzhou.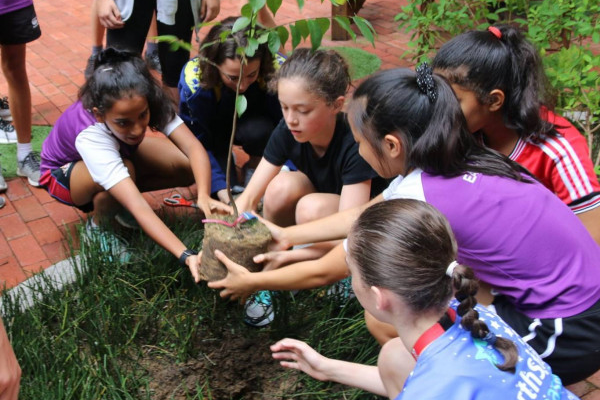 All of these ideas and actions are creating another blip on our radar to play an active role in climate action, and we never know which one it might be that captures the imagination of someone forever.
Without planting these seeds of action, we 100% can't create positive change in our community, with these ideas and actions the odds are much better!
Mitigating climate change is complex, daunting, slow, and often going against the flow of our mainstream ideas and ways of life but it is what we are doing in our schools and organisation to determine who we are, to Live Worldwise and to educate for a sustainable future.
As a collective of schools and education initiatives we can make significant meso-level impacts as a group. This year we will measure our carbon footprints in all our schools to get better data to make better emission reduction decisions and set targets. This will also arm our students with a lived experience of understanding that everything has a carbon attachment and how to measure and reduce our footprint. This is knowledge and experience that will enhance their sustainability literacy and competency today, and into the future.
Our other significant initiative as a family of schools and education-for-good entity is to produce our first ESG (Environment, Social & Governance) report. Again, there is a next level of learning and experience for our students and community to play an active role in this process with real-world relevance and impact. ESG will have us figure out what is important to us in terms of E, S and G; highlight what we are doing well; and identify what more we can and should be doing. What is traditionally an investor-focussed report will be a blueprint of our DNA, a learning tool for our students and a culture enhancer for us.
Whether it is ESG reporting, carbon mapping, No Carbon November or COP26, this is how we take action on climate change - as individuals, as a community and as a global village. We can make a difference and this is what it looks like!
Listen and learn from COP26, join in the No Carbon November activities, and play a role in our communities of action and change!
At Dulwich, we aim to Live Worldwise and pioneer education for a sustainable future, there's not many better ways to make appositive impact on people and the planet…
Join in and let's see what we can do, it's much better than doing nothing.