The Finger Players Artist Residency 2022
"Every object has a life, and it is our commitment as a puppetry company to hold an unwavering belief in the inanimate. Through sharing our beliefs with others, we unlock worlds and possibilities, extending and expanding our imaginations for stories to come alive." -- The Finger Players
The annual Diversity Arts Series is celebrating its 10th anniversary this year! As one of the key pillars of our Worldwise Events programme, the Diversity Arts Series invites renowned professionals from various artistic fields, such as drama, theatre, art, music, poetry, and dance, to share their impactful creativity and insights with our students and teachers.
This year, we have introduced a selection of new partners to the programme, one of which is The Finger Players, one of Singapore's leading theatre companies, best known for inventively fusing puppetry elements into its visually arresting productions and its strong advocacy of the art form. Through this exciting collaboration, our students were able to access the history, development, and imagination of puppetry.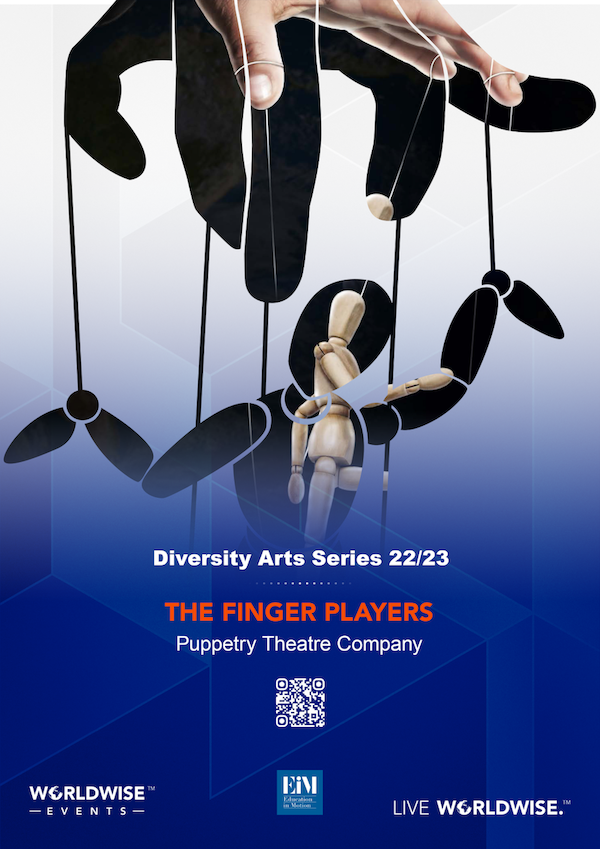 Our students from Reception to Year 6 at Dulwich College Seoul spent three days working with the practitioners from The Finger Players on an Introduction to the Art of Puppetry Workshop and a Playwriting for Puppetry Workshop. Through the 3-day offline residencies, the students have not only gained a deeper understanding of the history and imaginative world of puppetry but also acquired the basic skills of writing a puppetry play on their own.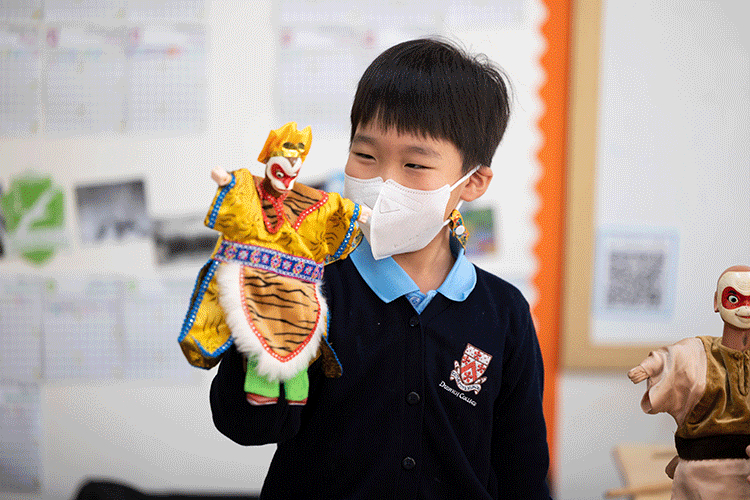 The students also had the chance to explore various puppets from other countries and experience different puppetry forms. This hands-on, experiential approach helped them learn that the art form of puppetry gives voice to the silenced and is a medium to connect and engage. In addition, students were also able to learn more about the different aspects and characteristics of the drama and theatre industries around the world.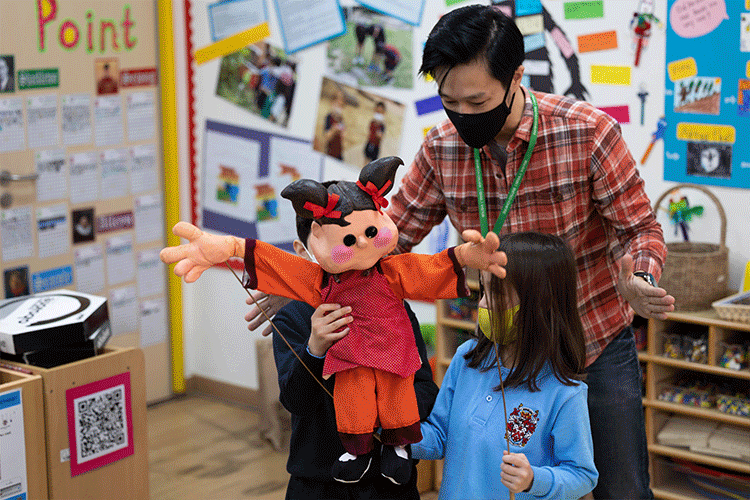 Practitioner's quote: "It's The Finger Player's first time conducting a puppetry workshop at Dulwich College Seoul, and we have been so warmly welcomed by the staff and students, and we are so in awe of the creativity and passion of the students. Hope to see you guys in Seoul again!"
Teacher's quote: "The Finger Players Workshop was greatly tailored to suit each year group. During the workshops, the children learned about the history of puppet making, different types of puppets, and how to write a script using puppets to tell a story. It gave our teachers an opportunity to look at how we can incorporate puppetry into English when retelling stories."
Students' quote:"I really hope that we can have a lot of time creating the puppet workshop because it really makes me think and imagine and even get more creative!" "The exploration of different puppet types and how their designs can be used to convey meaning and character development was the most memorable part of the workshop!"
We are incredibly proud to provide holistic, experiential experiences for students across our family of schools, and cannot wait to welcome more upcoming partnerships with The Finger Players in this academic year. Stay tuned for more of their brilliant work with several other schools from across the network!