University Talks: New York University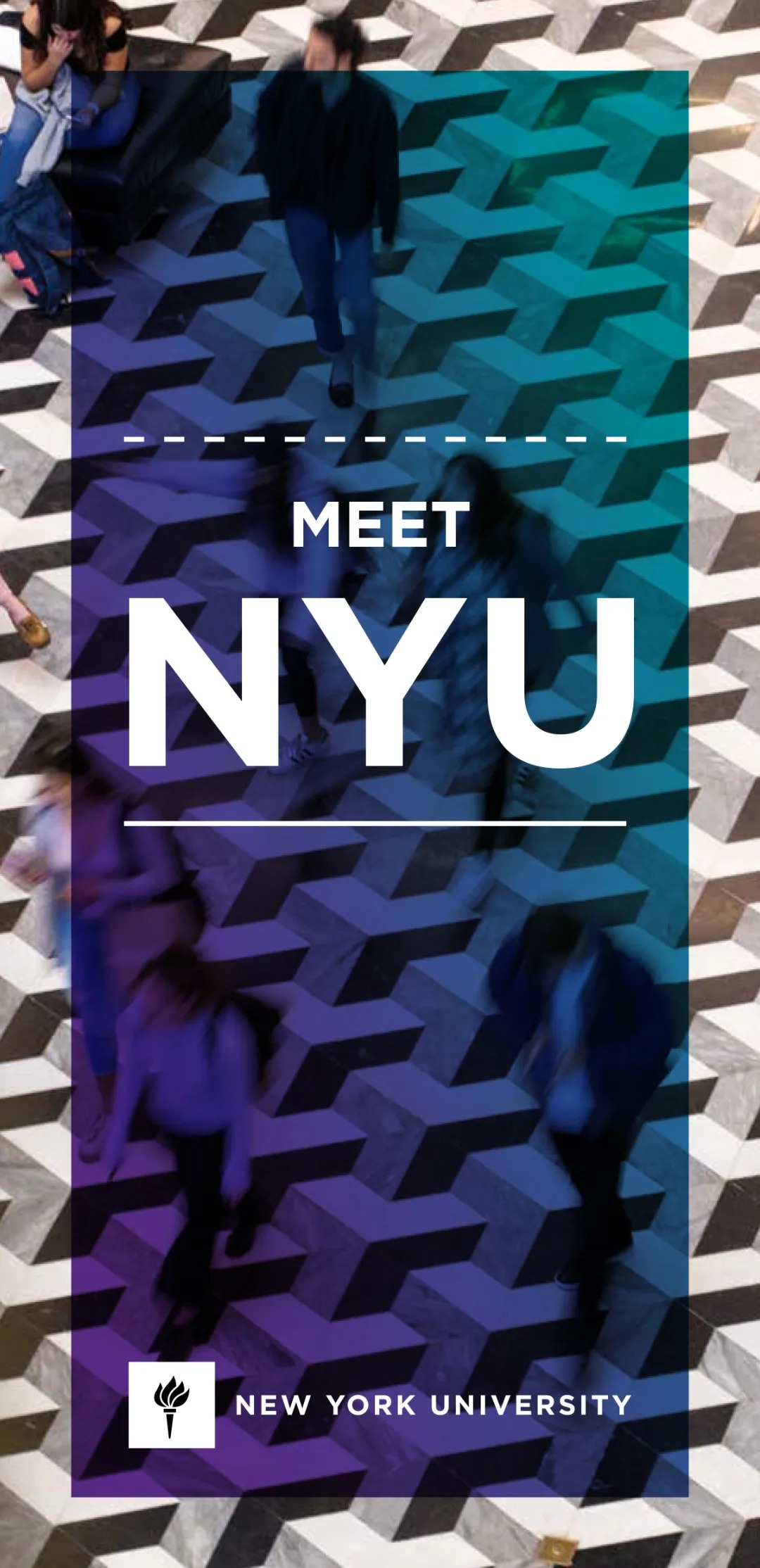 On Wednesday 11 May, 75 families from across the Dulwich schools joined New York University's Director of Global Admissions Evaluation and Strategy, Katie Korhonen, for the second installation of the University Talks. Steve Hodgkin, University and Career Counselor at Dulwich International High School Suzhou facilitated the program, which featured a presentation on the NYU application process and the academic and social experiences a student can expect at the university. The talk concluded with a Q&A session open to students and parents. If you'd like to learn more, check out the NYU Brochure.
Key Takeaways
It's competitive: During the event, Ms. Korhonen noted that NYU received 85,000 applications this year and admitted approximately 16,000 students.
Early Decision is not a guarantee: Of those students about half were admitted Early Decision (ED); however, the statistical advantage for applying early is minimal. Ms. Korhonen advised students to only apply ED if NYU is "really where they want to be."
Look into the English proficiency test waiver: Students who have studied up to 4 years in an all-English medium secondary school are eligible for an English proficiency test waiver. Note that this includes all students who attend any Dulwich schools through Years 10-13. This means you do not need to take a separate English proficiency test such as the IELTS, TOEFL and CAE.
SATs/ACTs are not dealbreakers: NYU has very flexible testing policies, which you can check out here. Because of this, it is not a disadvantage if you do not send SAT or ACT scores. In fact, many students who applied to NYU in the last two admissions cycles were admitted without SAT or ACT scores.
The typical NYU student: In review of the type of student NYU looks for in their rigorous selection process, Ms. Korhonen stressed that there is no one profile they prefer, but that the most typical NYU student can demonstrate independence of thought, self-advocacy and that he or she will be able to thrive on their own in the big cities where NYU undergraduates complete their degrees. The main campus is in New York City, but undergraduates also can apply to NYU Abu Dhabi and NYU Shanghai.
Do what you love: For extra-curricular choices, it is never important what exactly the student chooses to do. It can be academic, athletic, artistic or anything else; however, when writing or discussing extracurricular activities, it should be clear that the student was genuinely committed and that in review the NYU team should "feel their joy." That is to say, students should not do something because somebody else says they should or because they think it will look good to a university. The best applicants make choices for themselves and commit to only that which they enjoy.
You can change majors once you get there: Finally, we learned that NYU students often change their majors. Even in the College of Arts and Sciences, a student might be an English Literature major one day and a Computer Science major the next. One of the compelling reasons to consider NYU and the US in general is that students do not need to decide their exact academic pathways while still in secondary school.
Reflecting on the event, Mr. Hodgkin said: "This was a content filled and highly informative session with lots of really great questions from students and families. We all know more clearly the very many opportunities available at this competitive college and how NYU can 'fit' many of our students. It was good to see the replies from Ms. Korhonen echo many of the messages that our counsellors have been sending out to students – not least that our learners need to focsu on their school's curriculum and CCA activities, instead of trying to add value to their applications through unnecessary additional AP testing."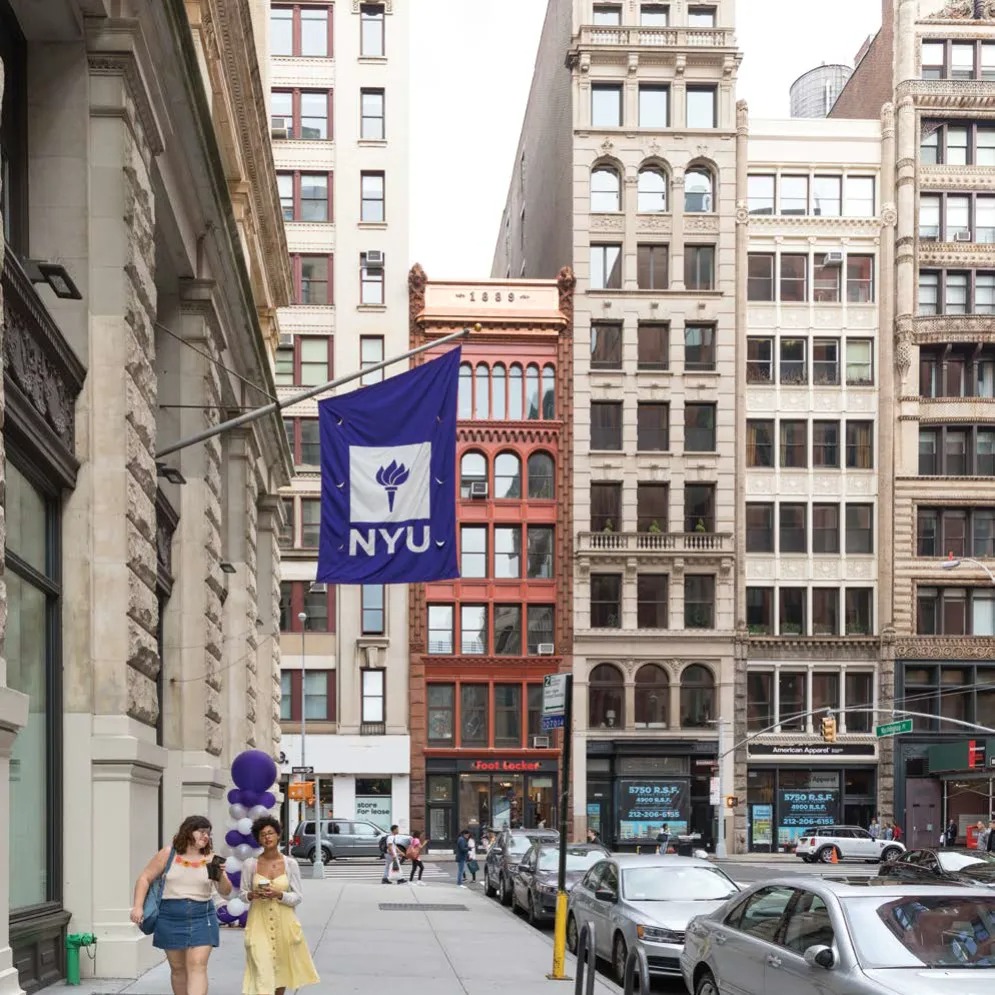 Given the fantastic range of academic pathways, the vibrant campuses in New York, Shanghai, and Abu Dhabi, and the excellent student life programming, it is no wonder that NYU has become the most popular American university destination for Dulwich College International students. As of the Class of 2022, nearly 60 alumni will have matriculated to the university since 2009.
A few words from some of our alumni
"At NYU, I have been able to explore countless opportunities. Through balancing a part-time internship with a rigorous course schedule during the semester, I have learnt so much from both inside and outside of school. Professional development at NYU is truly unparalleled. I will be working at Evercore as an Investment Banking Summer Analyst next summer (2023)." Harry X, Dulwich College Shanghai Pudong '20
"New York University is a place full of possibilities and potential. While dealing with academic difficulties, I was also given many more opportunities outside the campus, allowing me to develop both intellectually and personally." Catherine C, Dulwich High School Zhuhai '21

The University Talks series will continue to provide families across Dulwich schools with access to meaningful information on a diverse range of universities by bringing admissions officers and our counselors together in dialogue.
Please join us for future events. See you next time!