What is Ignite: Switzerland to you?

Ignite: Switzerland is a unique 12-week overseas residential programme for the curious, passionate, and brave, exclusive to Year 9 Dulwich students.
By the end of April, the snow was beginning to thaw in the breathtaking Engadine Valley along the eastern Swiss Alps. With the coming of spring, began Ignite: Switzerland's first Water Term, during which our second cohort of Ignite students from Dulwich Colleges in China, Korea, and Singapore took the plunge into a three-month-long adventure that builds independence, confidence, and creativity.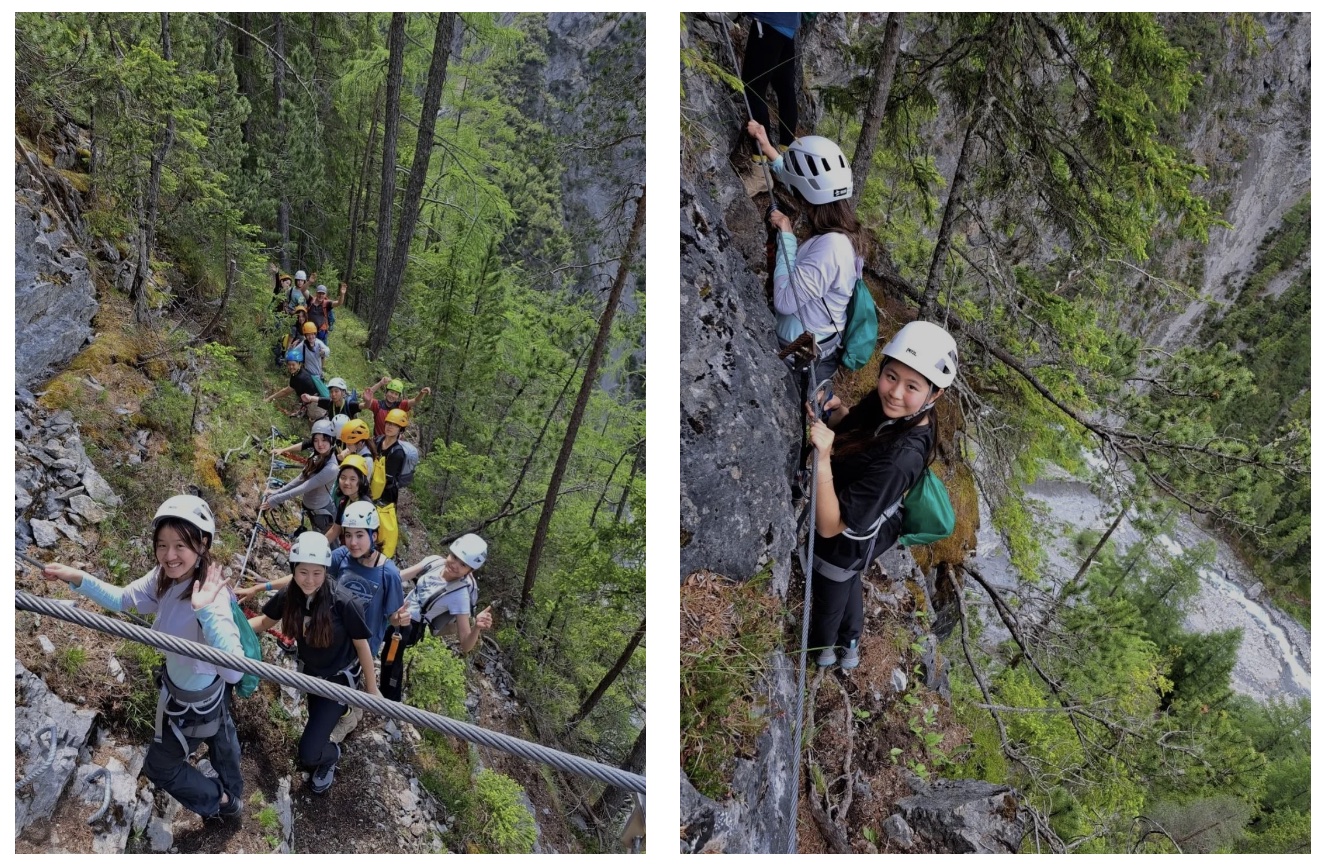 As the water term came to an end, we sat down with some of our students to hear their experiences and takeaways on their Ignite journey so far. Magnificent, magical, exciting. These are some of the words our students used to describe their unforgettable experiences with Ignite: Switzerland.
Watch the video
and hear from the students themselves!
What is Ignite:Switzerland to you?

"Exciting. Everything here is new and refreshing. It's like being part of a community and family and trying things together instead of pushing yourself to the boundaries. While we still do that, it's more about finding comfort and a home to stay here and finding happiness with other people."
-- Dalia W.
Dulwich College Beijing
"Magical. I think this is really a lifetime opportunity. I would never have imagined staying here in the Engadine Valley for three months meeting new people, learning new things, and discovering myself. "
-- Kalli Y.
Dulwich College Beijing
"For me, it's about exploring myself. I've been doing things that I never thought I'd be doing and meeting people that I never thought I'd meet. It's about trying something new."
-- Abi J.
Dulwich College Shanghai Pudong
From the Dulwich school network across Asia, Ignite: Switzerland has brought together a community of Dulwich students, allowing them to connect with one another and to interact with HIF students and teachers through shared interests and passions. This has fostered a sense of community and belonging among our students, giving them a once-in-a-lifetime opportunity to broaden their horizons, to embrace new adventures, and forge lasting friendships. Seeing our students' faces light up as they reflect on their Ignite journey, we have no doubt that this experience will have a transformative impact on their future growth.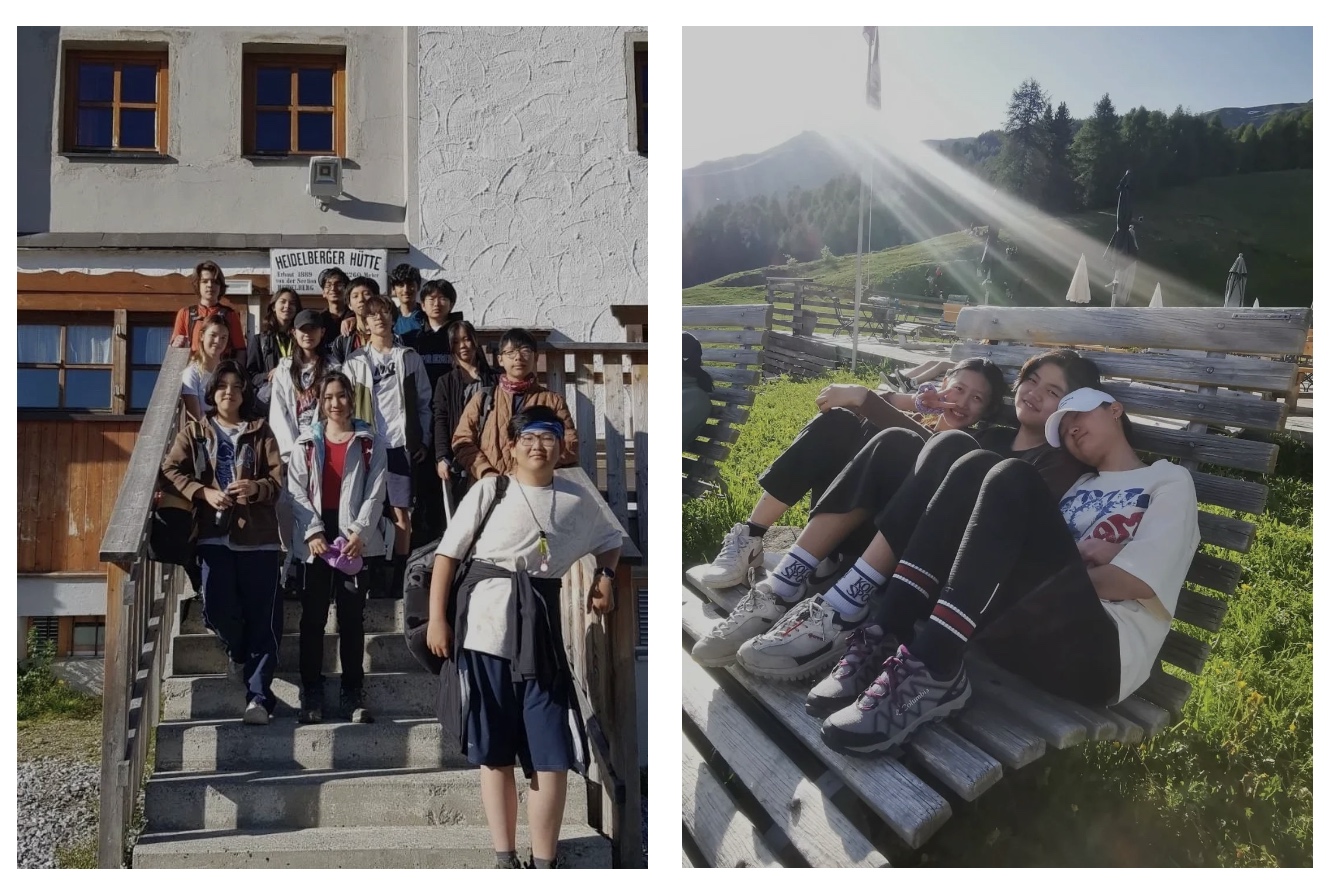 How have you grown and overcome challenges?

"(One thing I've learned is) Personal discovery. I've learned a lot about my own mental health, like how to take care of myself. And personally, I don't think I've ever been as happy as I am here just because we take care of ourselves better in this environment."
-- Zarina B.
Dulwich College Shanghai Pudong
"My favourite class is Wellbeing with Ms. Bugden. I learned quite a lot in that class as we talked about our own self, how to take control of our life, how to mature as a person in taking control of sleep schedules, and how to be prepared for exams or tests."
-- Mari B.
Dulwich College Seoul
"My independence improved a lot since I have to do everything by myself. I've done all the bed sheets and stuff, so it's just made me grown up."
-- Wansan M.
Dulwich College Shanghai Pudong
"I've learned to try my best and practice because I know that practice makes everything better. Mountain biking was a bit hard for me because I dislike going uphill so I decided to go more uphill these days and have a better mindset when I am doing activities."
-- Dalia W.
Dulwich College Beijing
We were pleased to learn that many students find the Wellbeing Curriculum exceptionally beneficial in supporting and enhancing their personal wellbeing and happiness. Ignite: Switzerland places personal growth, wellbeing, and sustainability as its three pillars, which are designed to cultivate responsibility, independence, and resilience in our students. These learning outcomes are also achieved through an exciting and challenging Outdoor Learning programme, where students explore a wide range of outdoor activities, including kayaking, canoeing, swimming, river rafting, sailing camp, horseback riding, golf, tennis, hiking, and cycling on forest bike trails. The confidence and resilience that our students develop in the outdoors will enable them to take leadership roles in other areas of their future lives.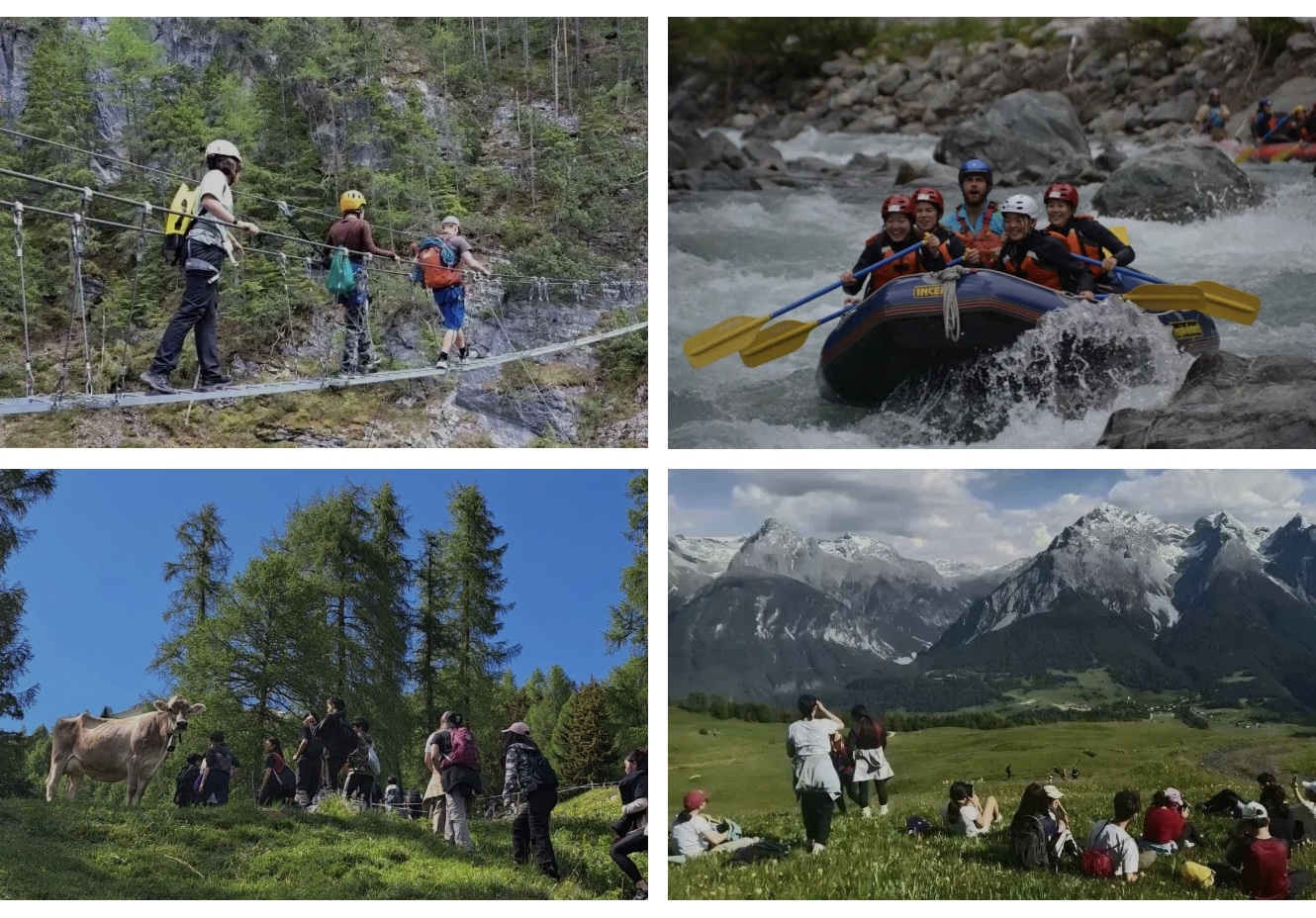 What would you say to future Ignite students?

"Please come here. It's an amazing experience. At first, I was really hesitant. But after coming here, I'm so grateful that I came here."
-- Mari B.
Dulwich College Seoul
"I really recommend it to anyone who wants to come here."
-- Dalia W.
Dulwich College Beijing
Through unique, transformative experiences, Ignite: Switzerland instills in our students a spirit of exploration and curiosity about the world around them, while also developing their motivation and capacity to make a positive impact in the world. We are proud of the remarkable growth our students have achieved through this programme, and we wish them all the best in their journey towards becoming the leaders of tomorrow.