Worldwise Events AY2023/24 Preview
At Dulwich, we extend classes beyond the four walls to present our students with new experiences, cross-cultural exposure, and pioneering approaches. Carrying on our 400-year-old tradition and innovative spirit, Worldwise Events are an integral component of the Dulwich Difference. Throughout the academic year, a variety of activities bridge various Dulwich schools and foster deep bonds. These events allow students to apply what they have learned into the real world and enrich their life experiences. Our parents and teachers also benefit hugely from these dynamic events.
Take a look at the upcoming year's exciting highlights and discover what's in store!
Dulwich Shakespeare Festival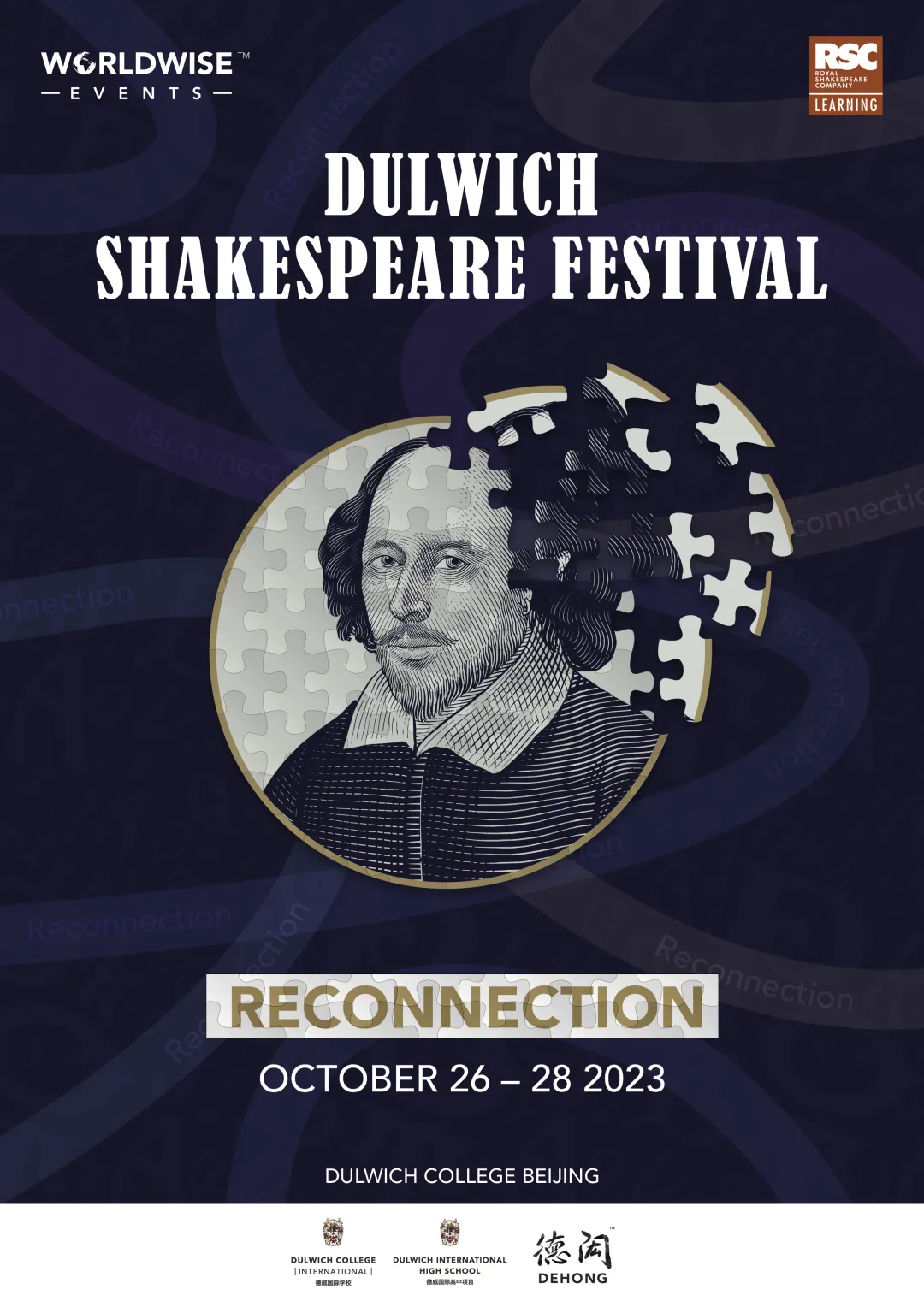 Art education fosters imagination and creativity, as well as the development of all-around individuals and spiritual growth. Our exclusive partnership with the Royal Shakespeare Company continues as the first offline iteration of the festival returns, hosted in Dulwich College Beijing, welcoming students from across Dulwich and Dehong schools for three days of workshops, masterclasses, and performances led by practitioners from RSC Learning.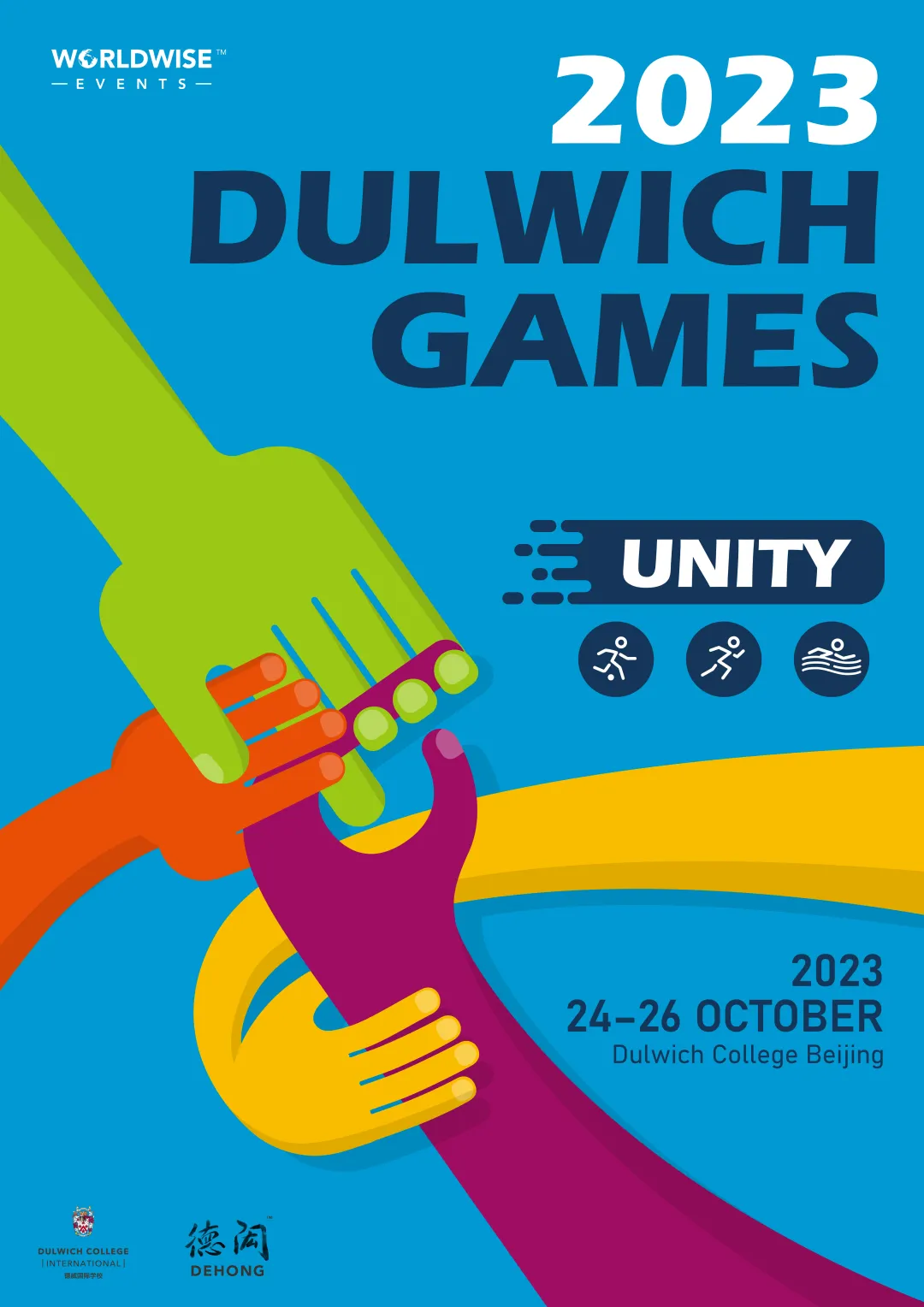 Sports not only strengthens the body, but also builds stamina and resilience. Through athletics, students learn to persevere, collaborate, and evolve. Focusing on sportsmanship, collaboration, and a mutual love for sports, the Dulwich Games will bring together more than 350 junior school students from Dulwich and Dehong schools for three days of friendly competition in athletics, swimming, and football at Dulwich College Beijing.
Dulwich Festival of Music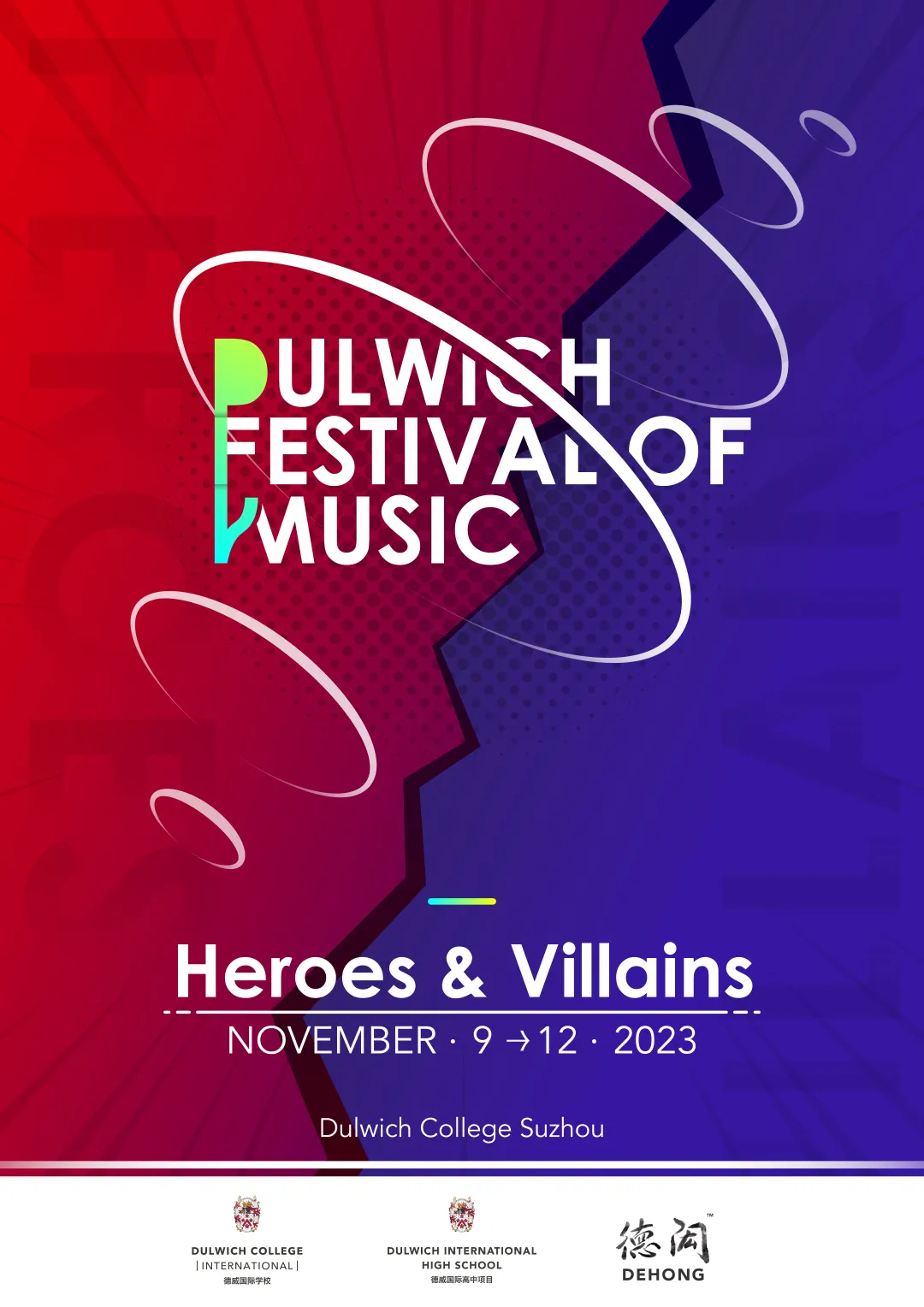 Music is an expression of art and a means of transmitting emotions and culture. Music cultivates students' emotional intelligence and cross-cultural exchanges. The annual Dulwich Festival of Music gives students a chance to discover and showcase their voices and talents. The annual DFM will see over 200 senior school students coming together from ten schools across the network at Dulwich College Suzhou for a series of immersive music workshops and rehearsals culminating in a fantastic concert at the Yinshan Lake Grand Theatre.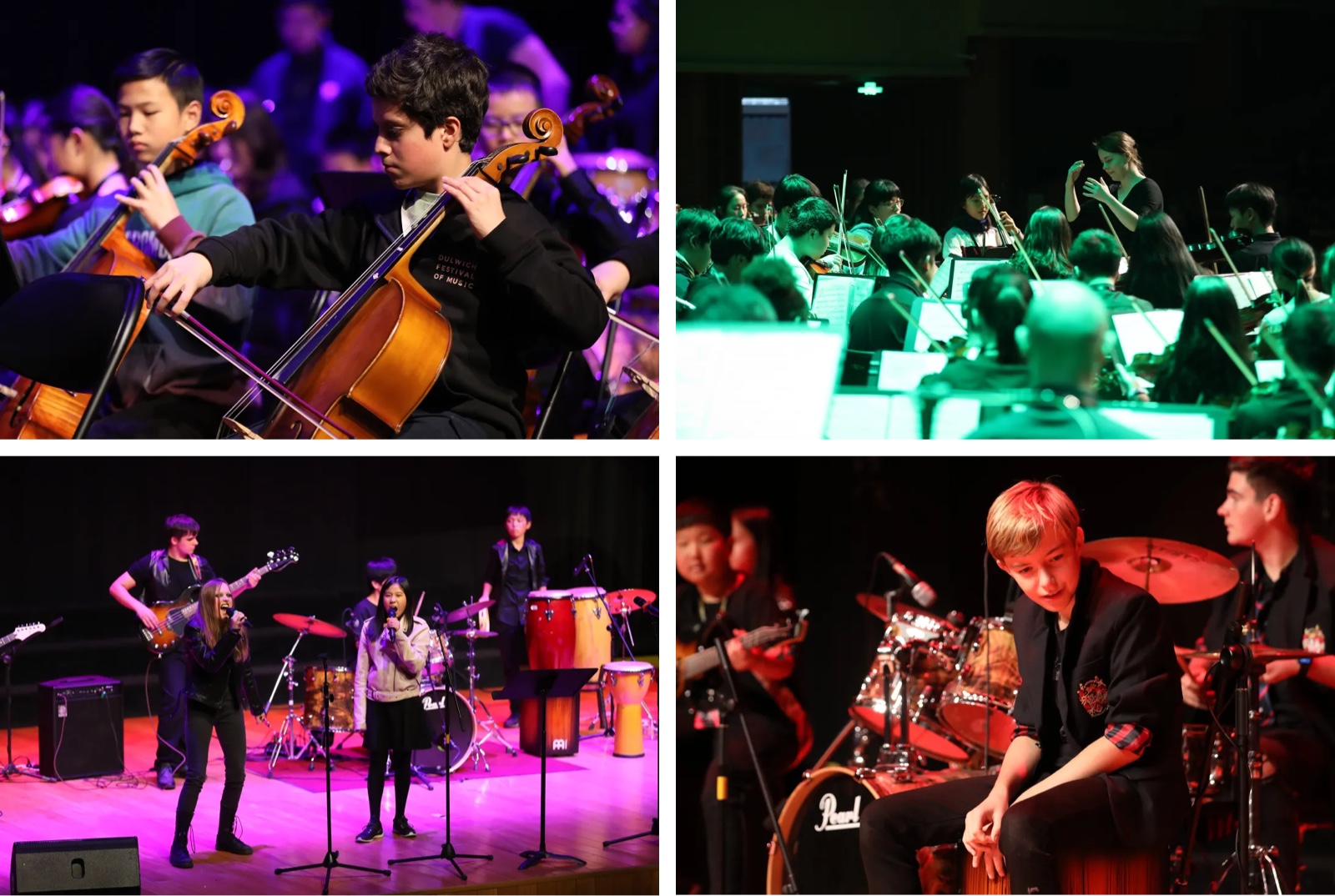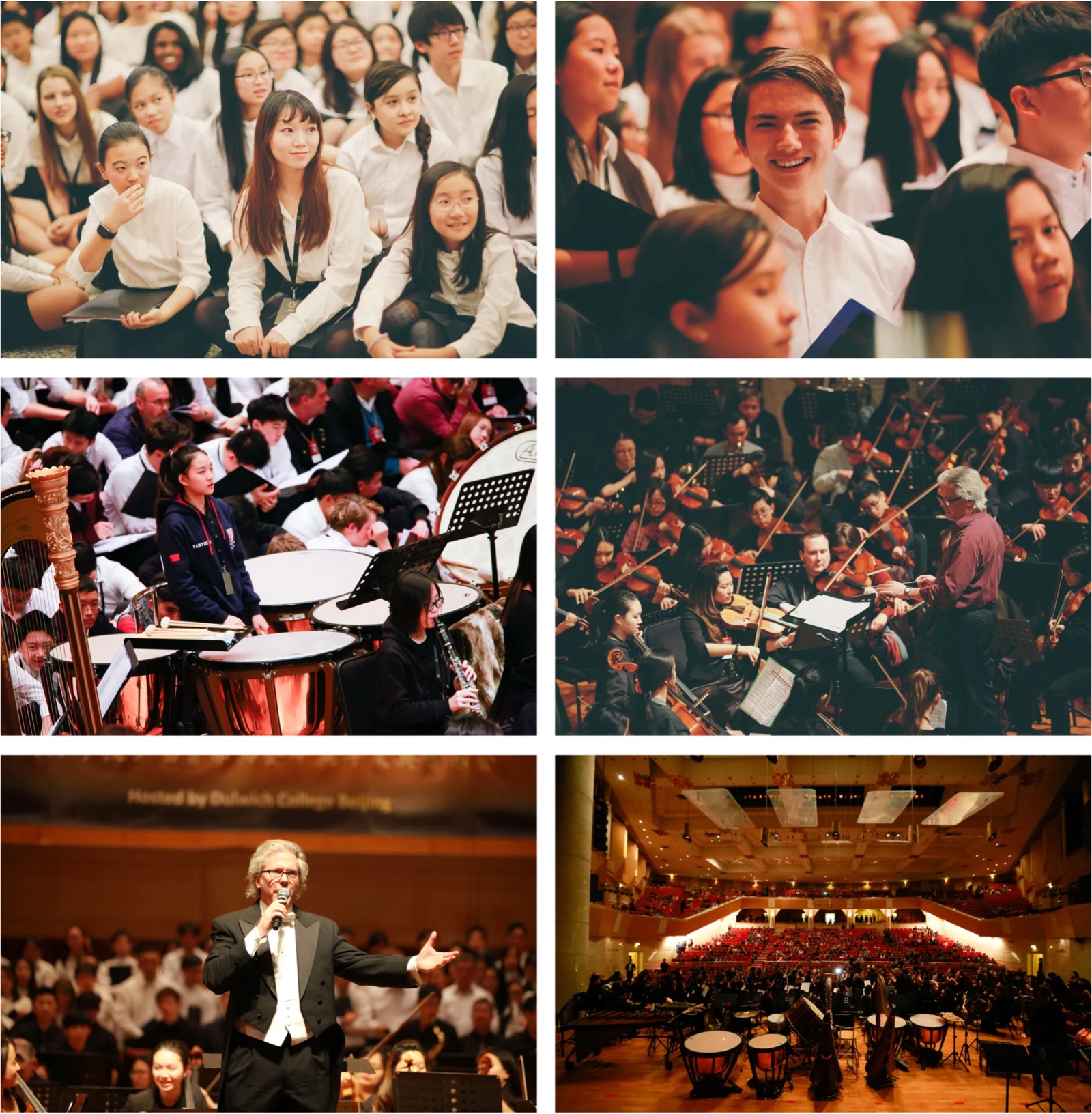 Celebrating its thirteenth anniversary, the prestigious International Schools Choral Music Society returns to its founding school with Dulwich College Beijing hosting hundreds of students from both inside and outside the EiM family of schools who will undertake three days of intense music workshops and rehearsals led by world-renowned musicians who will then perform in the Forbidden City Concert Hall.
MADD Festival
Art can be expressed in a variety of ways. Students are inspired to think differently, creatively, and imaginatively by participating in various arts. The much-beloved Music, Art, Drama, Dance Festival (MADD) provides students with an entry point into the world of art, helping them to find their niche in music, dance, and theatre. This year's MADD Festival for our junior school students will be hosted by Dulwich College Shanghai Puxi.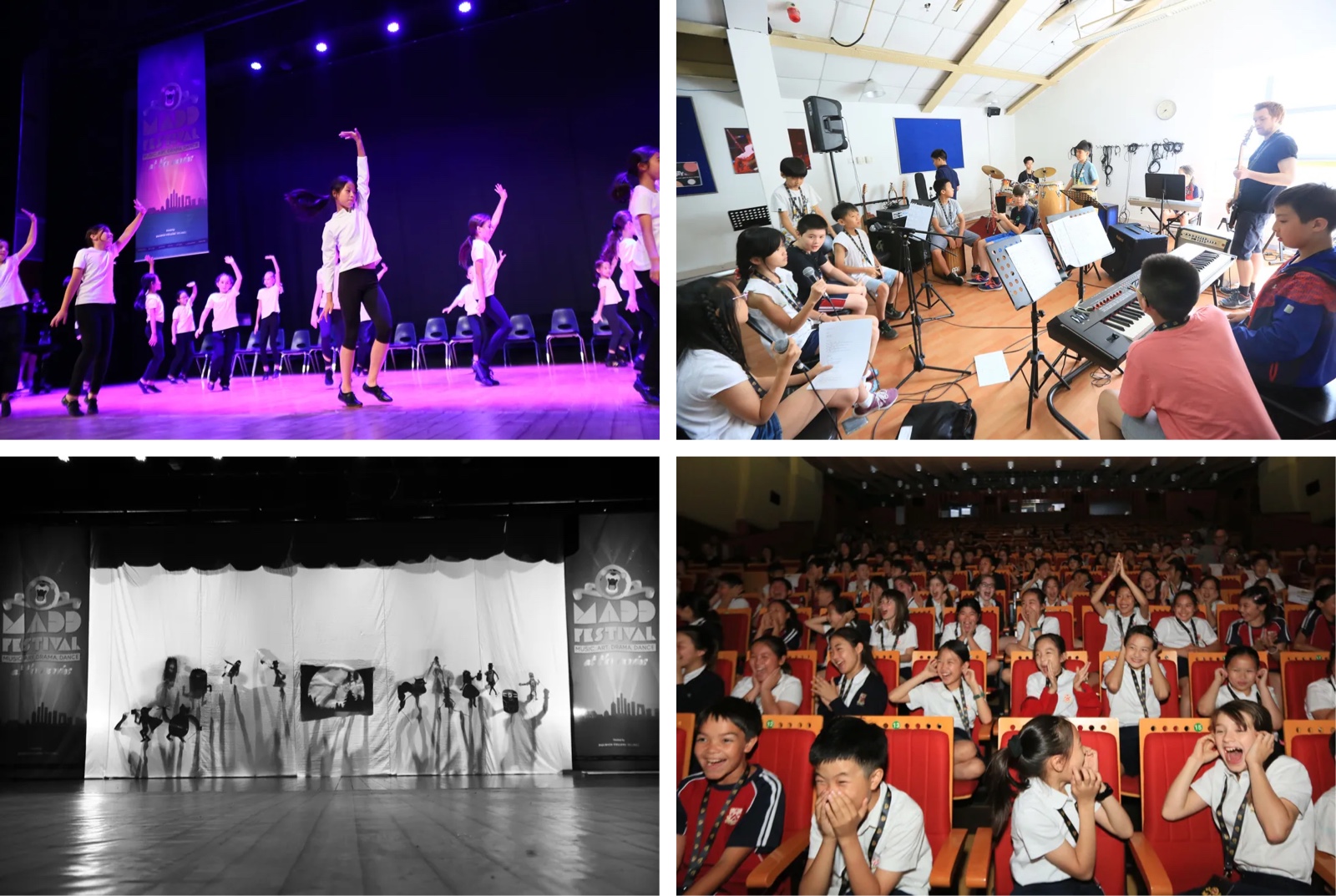 Held every four years, the Dulwich Olympiad is not only a grand exhibition of competition and art, but also a platform for exchanging cultures and talents. It broadens students' horizons while also laying the groundwork for future international cooperation. A true testament to the power of our network of schools, after 2015 in Beijing and 2019 in London, the Dulwich Olympiad will take place in Singapore, hosted by Dulwich College (Singapore). This week-long celebration of sports, music, art, drama, and dance will welcome students, teachers, and parents from all Dulwich and Dehong schools in our family. It's safe to say that it will be a memory of a lifetime for all those joining!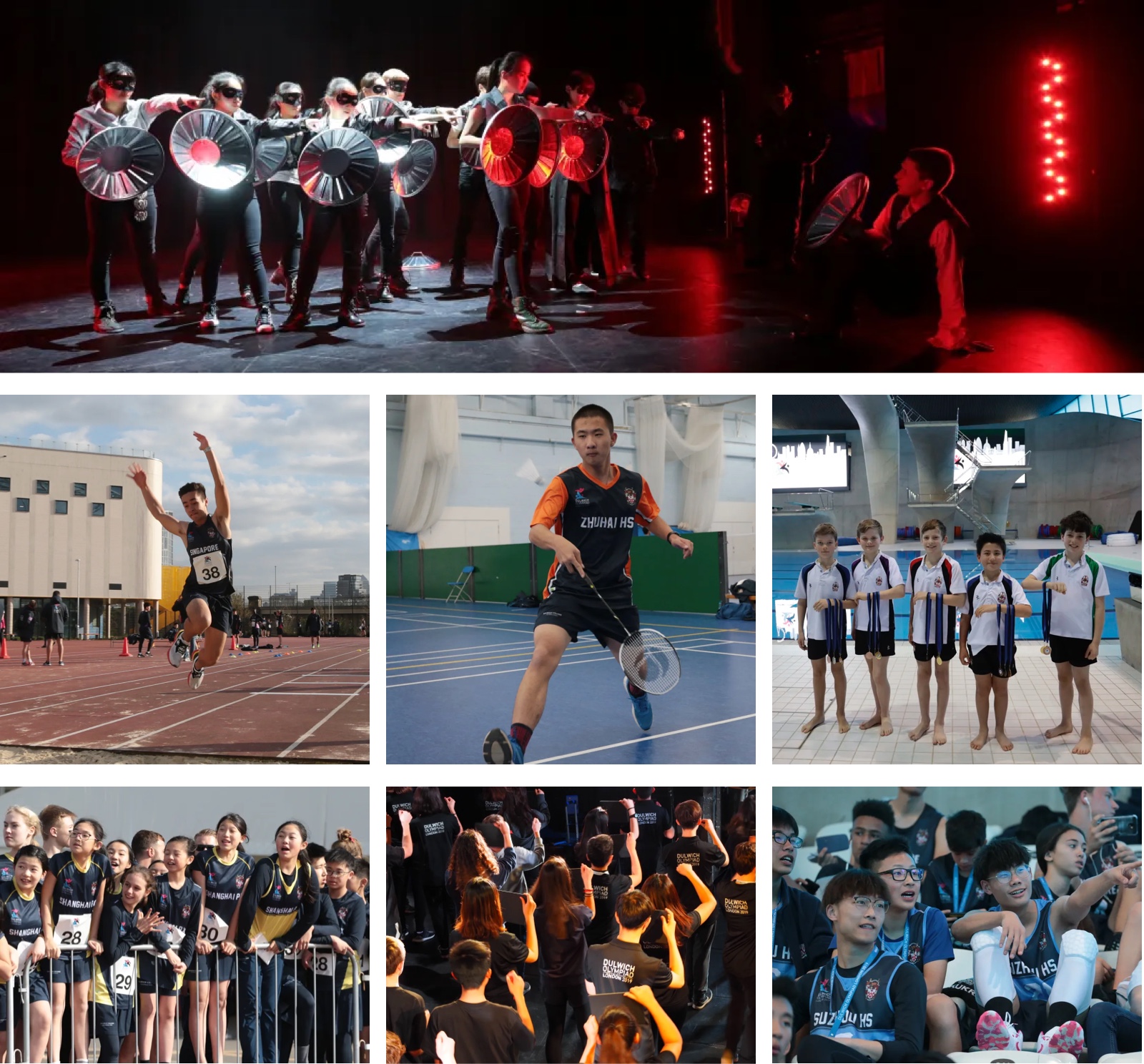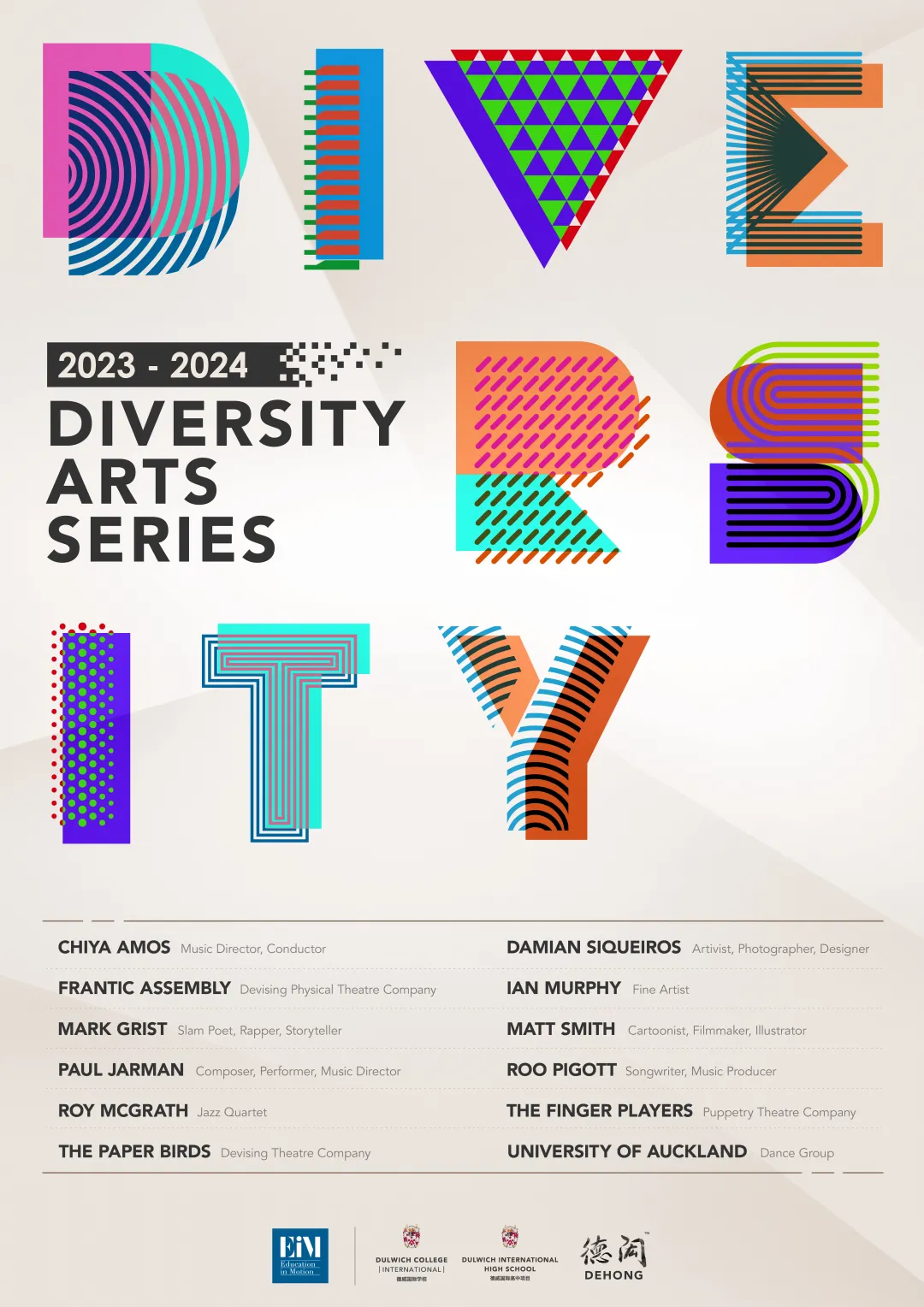 A key component of the Worldwise Events, the annual Diversity Arts Series brings a selection of acclaimed external educational practitioners into our classrooms to cultivate creative thinking and cross-cultural understanding. The Diversity Arts Series programme features 12 practitioners from various arts fields who will be delivering customised workshops, masterclasses, and teacher professional development courses across the network throughout the whole academic year.
Student Leadership Conference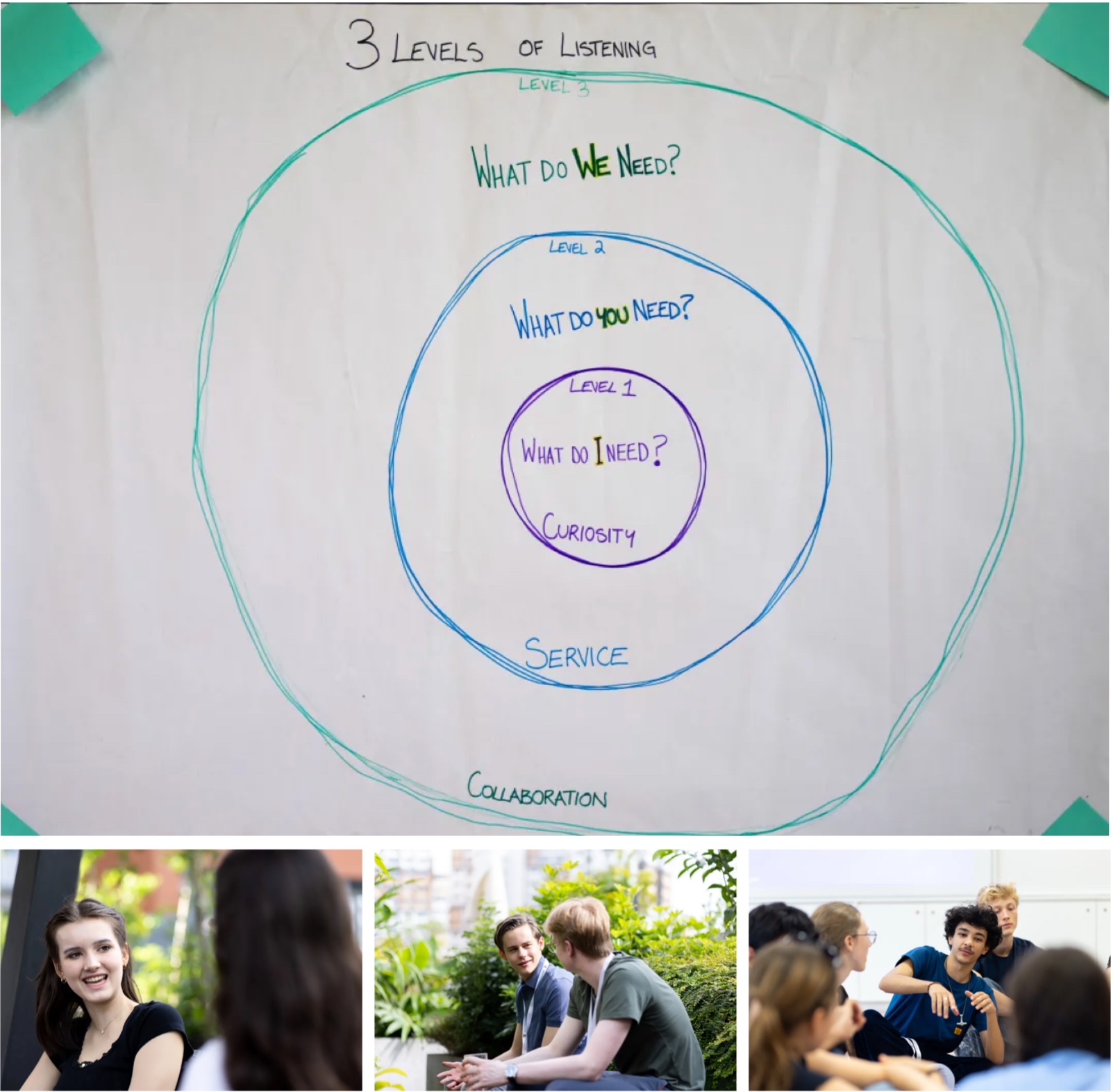 At Dulwich, we equip our students with relevant leadership skills, techniques and knowledge to boost their overall development and prepare them for future challenges. Part of the EiM Student Leadership Journey, the Student Leadership Conference will return in a new format and at a new location – Dehong Xi'an, welcoming both junior school and senior school students from across the wider EiM network for an immersive three-day leadership training preparing our students to Lead Worldwise and thrive in an uncertain future.
… and many more! For the full range of our Worldwise Events programme, stay tuned. We are looking forward to a fantastic year full of intercultural collaborations, holistic experiences, and life-long memories.
What are Worldwise Events?
Worldwise Events are hands-on collaborative learning experiences for members of the Education in Motion (EiM) community combining theory and real-world application to foster meaningful, long-lasting connections across our schools and colleges. For students, these events allow further understanding of their world and their ability to make an impact while developing socio-emotional competencies and preparing for life beyond school. For teachers, these experiences provide unique opportunities to connect, share best practices and learn from each other while developing themselves professionally with world-renowned practitioners and educators. And, joining as both audience and active participants, parents and alumni are able to play a core and continuing part of the global Education in Motion (EiM) family. For everyone, Worldwise Events are not only thrilling experiences but also expansive and inspiring demonstrations of the talent, dedication and collaborative power within our community.