Dulwich Festival of Music
Musicianship, professionalism and fun – three keywords to describe Dulwich Festival of Music, a fantastic long-standing student-centered event. Each year, DFM welcomes hundreds of senior school students from the network for a 3-day festival that celebrates the passion and joy of music. Participants undergo three days of intense rehearsals led by our teachers and music professionals from world-famous music institutions such as the Royal Northern College of Music, all of which concludes in a stellar gala concert featuring extraordinary choir, big band, rock band and orchestra performances. In addition to this, DFM hosts the annual Dulwich Musician of the Year competition allowing some of the most talented young musicians from across the schools to compete for the coveted Dulwich College International Musician of the Year Award. DFM is truly a core event for any music-loving student in the network.
A selection of previous Dulwich Festival of Music Events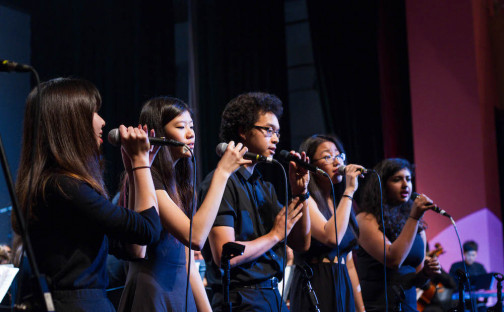 2016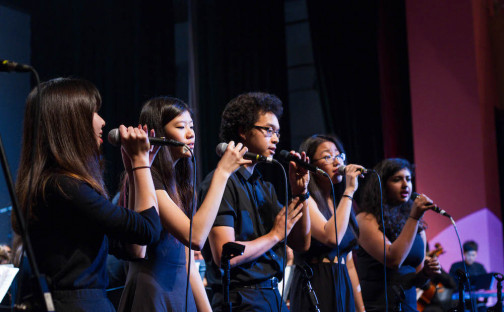 2016
The event brought together students from across DCI schools giving them the opportunity to work with practitioners from the Royal Northern College of Music.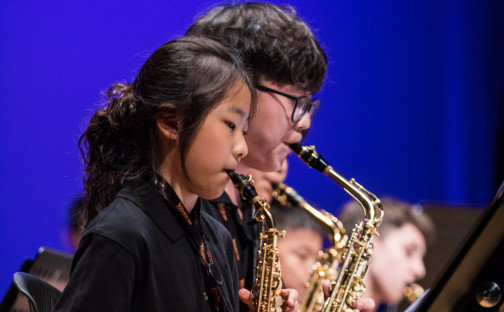 2017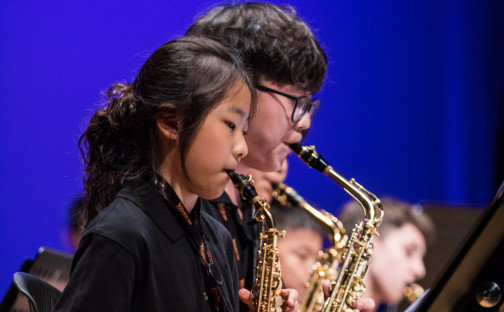 2017
Hosted by Dulwich College (Singapore), the festival celebrated the diverse range of musical talent across our schools, while providing our young musicians with rigorous musical training.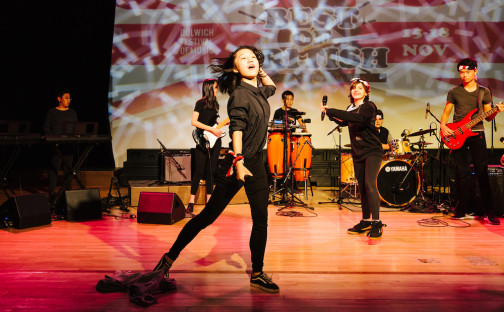 2018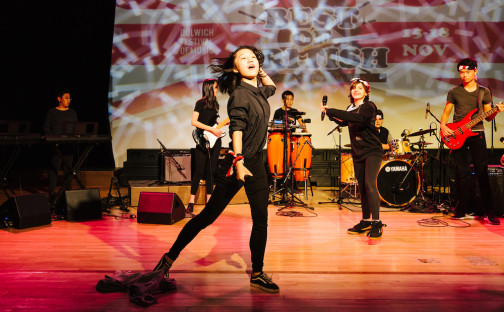 2018
DFM 2018 under the theme "Best of British", hosted by Dulwich College Seoul, welcomed more than 220 students and teachers from across the network.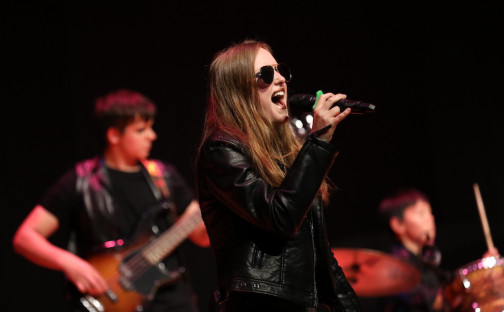 2019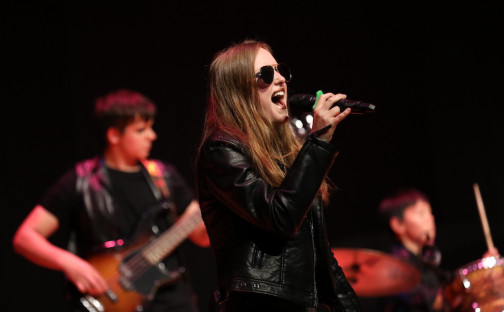 2019
Hosted by Dulwich College Beijing, the festival with the theme Broadway culminated in a spectacular Gala Concert with over 200 Senior School students.