The Royal Shakespeare Company (RSC)
The Royal Shakespeare Company (RSC) creates theatre at its best, made in Stratford-upon-Avon and shared around the world. Over the last six years, our exclusive partnership with RSC Learning through a range of immersive projects and educational experiences has enabled thousands of students, teachers and the wider school communities across the network to benefit from the world of Shakespeare – developing complex language skills and increasing confidence.
Entering its seventh year, this partnership will continue to unlock the transformative power of Shakespeare and creativity in the classroom with RSC Learning's unique approach. It will continue to be artist and teacher led, with a strong focus on teacher professional development and learning as well as providing opportunities for all students.
Besides the well-known existing elements of the programme (such as the annual Dulwich Shakespeare Festival and RSC Drama Professional Development course) the partnership also aims to continuously introduce new elements to further enhance the experience of collaboration, learning and sharing within the community.
The Partnership
Our work with Dulwich College International schools is rooted in a shared belief in the importance of arts rich learning. Over this past year (2021/2022) the inventiveness, passion and talents of teachers and students across DCI schools has shone through. From teacher professional development to online courses, from Play in a Box residencies to the Dulwich Shakespeare Festival. We believe that the combination of Shakespeare's plays and theatre-based teaching & learning can unlock potential in students of all ages; helping them develop new ways of seeing and understanding themselves and the world we live in. We look forward to the next stage of our partnership where we continue to deepen and extend opportunities for students and teachers to work alongside RSC artists to discover new possibilities about the plays and each other." -- Jacqui O'Hanlon, Director of Learning and Partnerships, Royal Shakespeare Company
Unlocking Shakespeare with rehearsal room approaches help students build confidence, develop their voices, conquer the complexity of English and face the challenges of today. Together, the Royal Shakespeare Company and Dulwich College International can build a pioneering community of practice that empowers students to take on the world.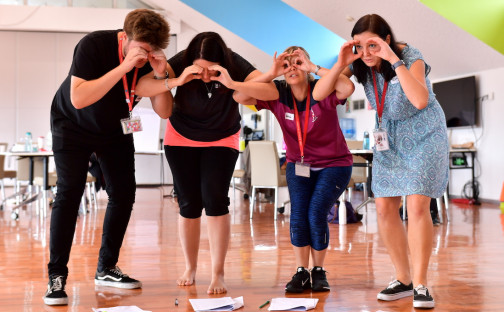 Drama Professional Development and RSC Certificate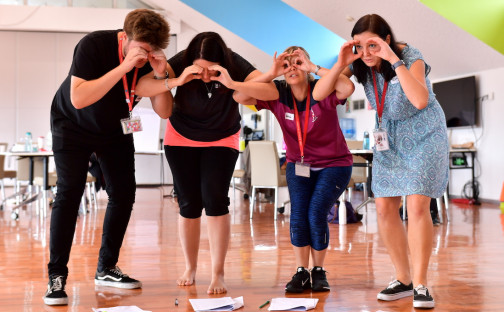 Drama Professional Development and RSC Certificate
This annual course invites English and Drama teachers across the network for a three-day workshop to help them deepening of existing practice through rehearsal room practices.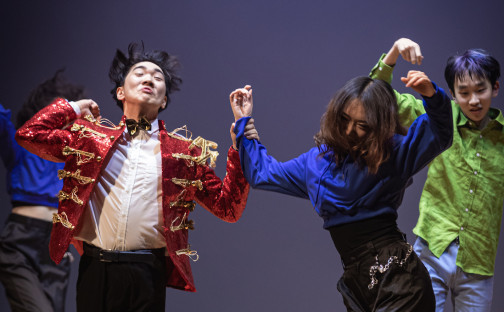 Dulwich Shakespeare Festival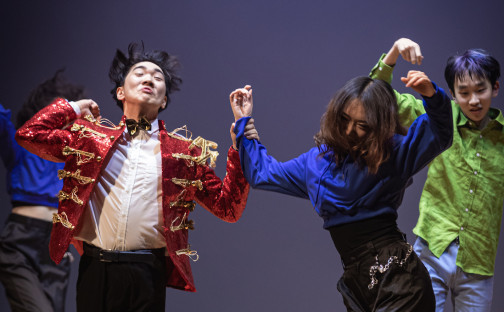 Dulwich Shakespeare Festival
Welcoming practitioners from RSC Learning, the beloved DSF brings together hundreds of students and teachers each year to celebrate Shakespeare and his timeless legacy.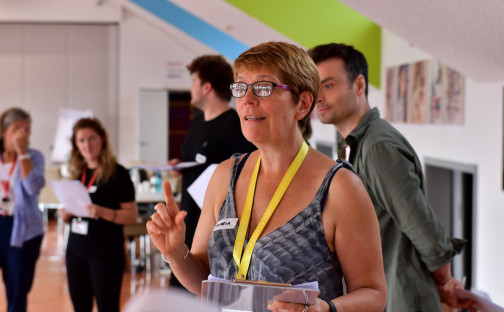 RSC Residency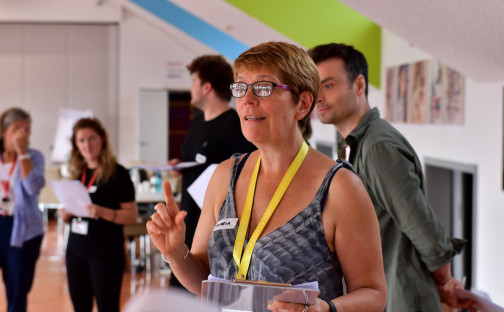 RSC Residency
The week-long Artist Residency programme puts student learning and experience at the core of its mission while supporting teachers with specific interventions based around their curriculum.