Behind the Perfect 45s | An Interview with 2021 IB Graduate Michael L
Earlier this month, students received their results from the International Baccalaureate Diploma Programme (IBDP), a pre-university curriculum well-known for its balanced, academically rigorous course of study. We are very proud to announce that our students achieved an excellent average 39.25 points out of a 45s (world average 33.02s).
This year, 13 students across our family of schools earned 45 points in their final IB grade - a perfect grade awarded to only 1.53 percent of all IB diploma candidates worldwide.
Each of our students who earned a perfect score will be sharing their stories with us. The first of these remarkable graduates is Michael L.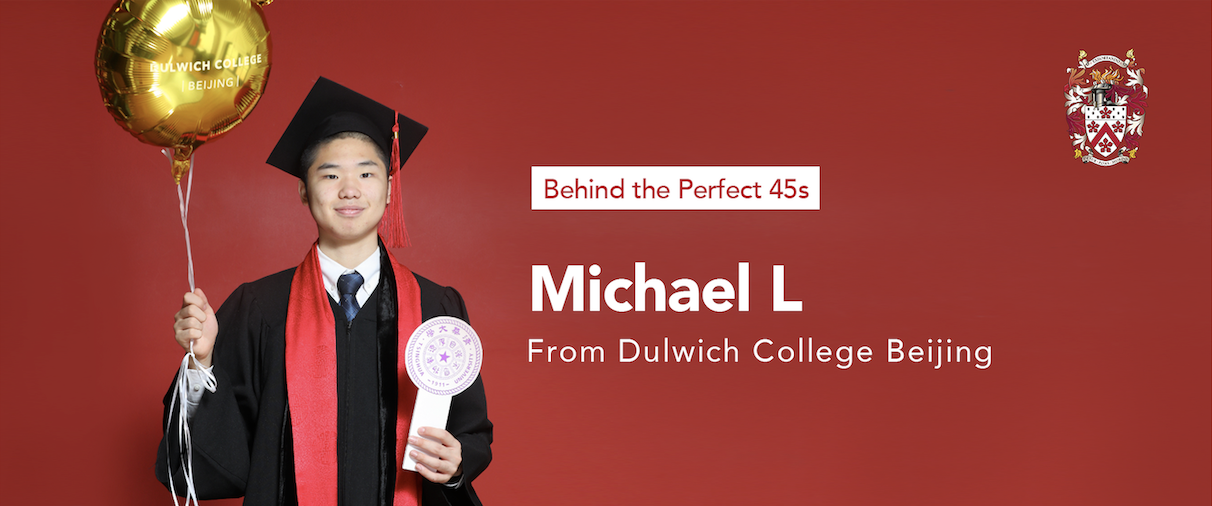 For Senior School students studying the academically rigorous International Baccalaureate diploma programme (IBDP), it may seem like a no-brainer to devote full attention to coursework and tests to attain a strong final result.
Not so for Michael L, a recent graduate from Dulwich College Beijing. Michael, who earned a perfect 45 in his final IBDP results, says that he also found it important to find time for his interests outside the classroom.
"I am quite proud of the fact that I was able to balance my academics and interests well," he shares. "I'm very grateful that the Dulwich community has given me so many opportunities and resources for my interests. I had a lot of freedom in times like leading rehearsals or staying after school to work on projects, and it is nice that IB students have a much more flexible timetable that allows us to find a time to relax or for extracurriculars."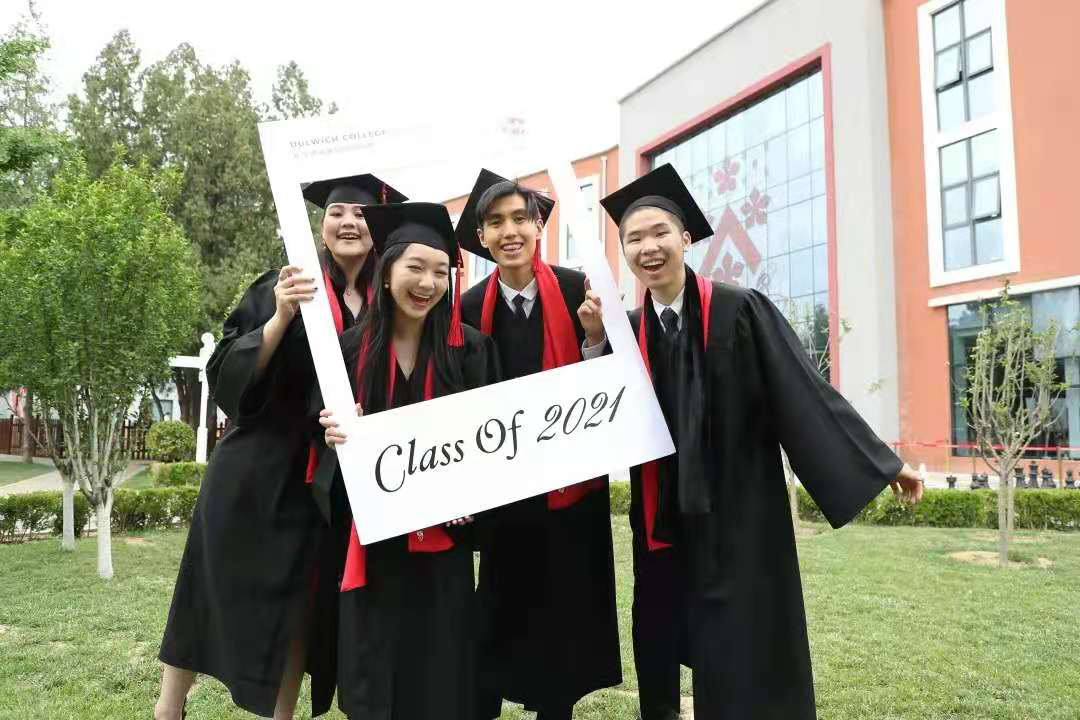 As providers of holistic education, our philosophy is that extracurricular activities are pivotal in supporting student development. By going beyond books, bricks and mortar, our students gain experiences that lead them to cultivate resilience and develop soft skills that are in high demand in the new world economy.
As Michael notes, "I've developed many skills that are absolutely essential in the future, such as communication, leadership and organisation. I've learnt to accomplish a lot more things independently as well, so I won't have to rely too much on external help."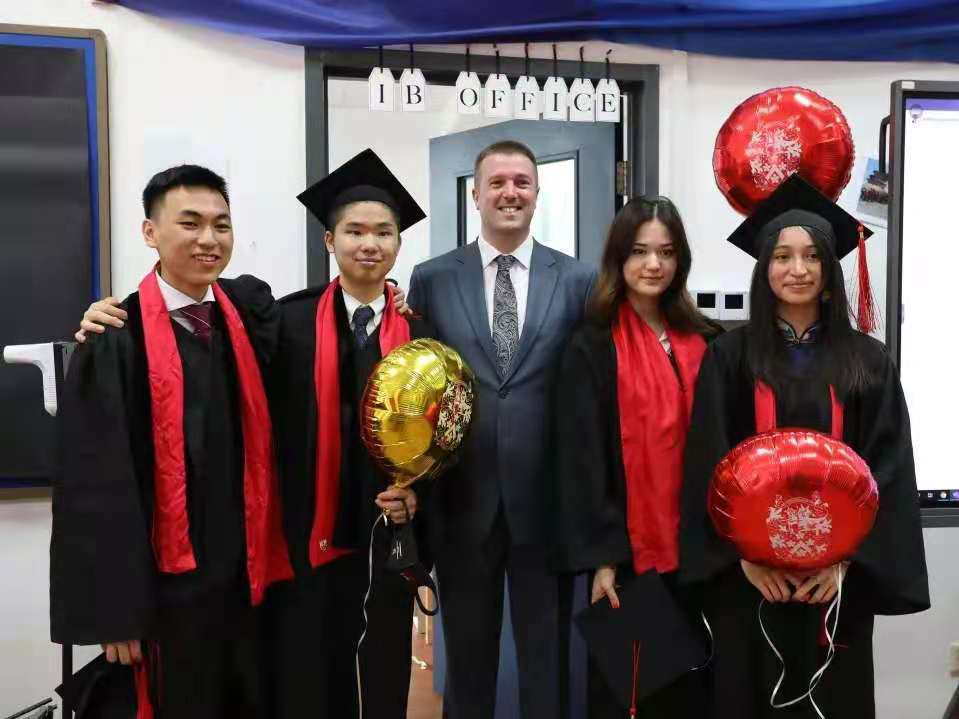 Looking back at his IB years, Michael gives credit to his supportive peers and understanding teachers who made his learning years "so extraordinary". In giving back to the Dulwich community, he shares his advice for students preparing for the IB:
Manage your time well. This is particularly for those who have many other interests, as it is easy to end up completing neither to a decent standard because of spreading yourself too thin. Find something you really enjoy and develop that interest further as something to help you take a break from academics.
Try to have positive competition: friendly competition can keep you motivated and focused. I was very lucky that I was in a cohesive and friendly environment, so even when there was competition, it was still positive. Just make sure the competition stays friendly and healthy!
Prioritise your mental and physical health. Never sacrifice your wellbeing for a grade or a superficial title. Life goes far beyond an IB score or the university you attend.
In the coming months, Michael will be going to Tsinghua University. "I hope to keep up my balance of academics and extracurriculars, and maybe find some new hobbies!"
We are thrilled to hear Michael's story, and are so proud of him and his achievements – both inside and outside the classroom.