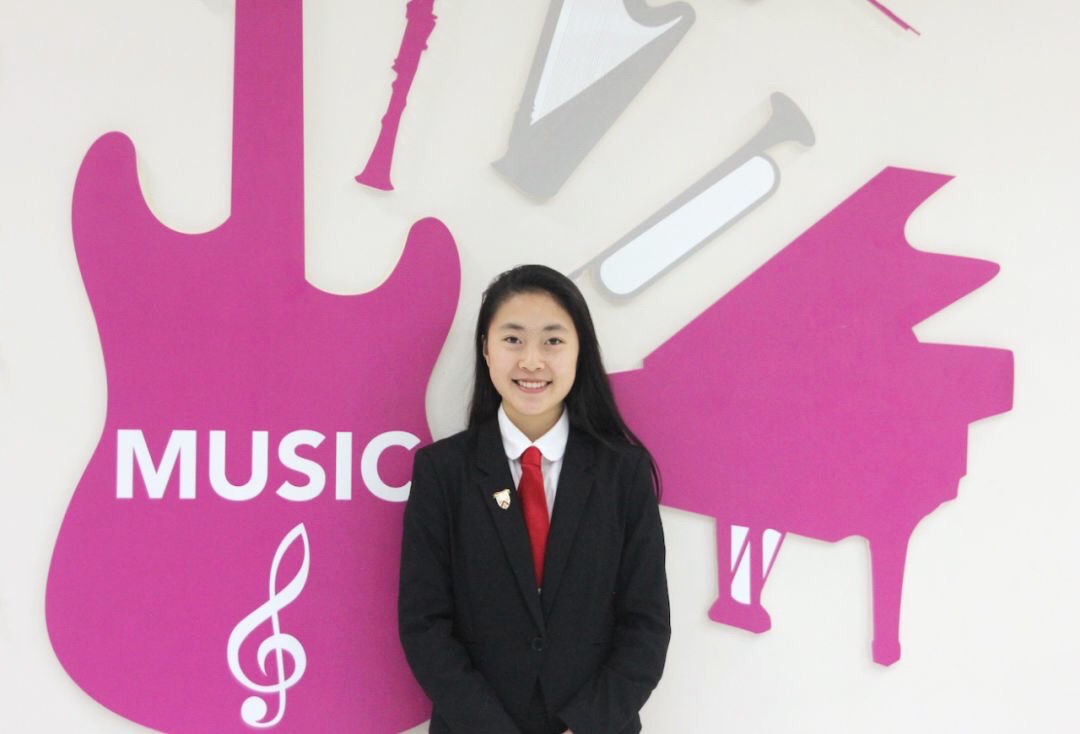 On a Tuesday morning, just before her biology exam, Year 12 student Larrissa L was given the incredible news that she had won the coveted Jenkins Award 2020. The award, named in honour of Sir Karl Jenkins CBE – one of the most performed living composers in the world – recognises outstanding music compositions by students of the 26 ISCMS Member Schools. With her Maori poem-inspired piece "Ko Te Tumanako", Larrissa has become the first female composer to win.
Larrissa's musical journey began at age six, when she first learnt to play the piano in her Year 1 music class at Dulwich College Shanghai Pudong (DCSPD). She remembers her teacher, Ms Mary Giles, who encouraged Larrissa to work hard to hone her music talent.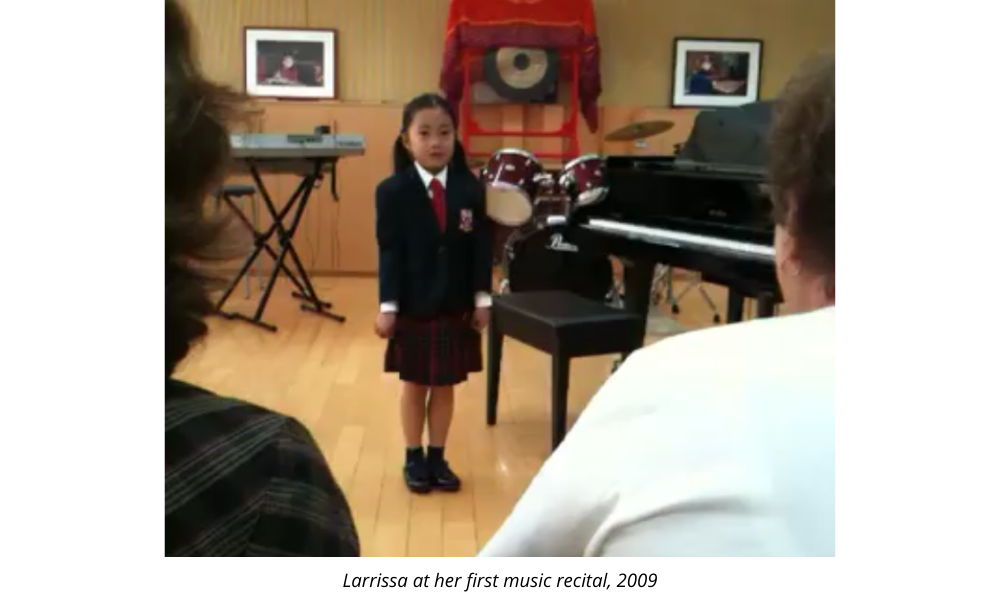 "Larrissa was always bouncing to music lessons and sang all our music songs and participated in games with great passion and enthusiasm," Ms Mary Giles, now a music teacher at Dulwich College Suzhou, said of her former student. "It has been a pleasure to watch her develop musically over the years at Dulwich. She is at every music festival and always stops to say hello and chat!"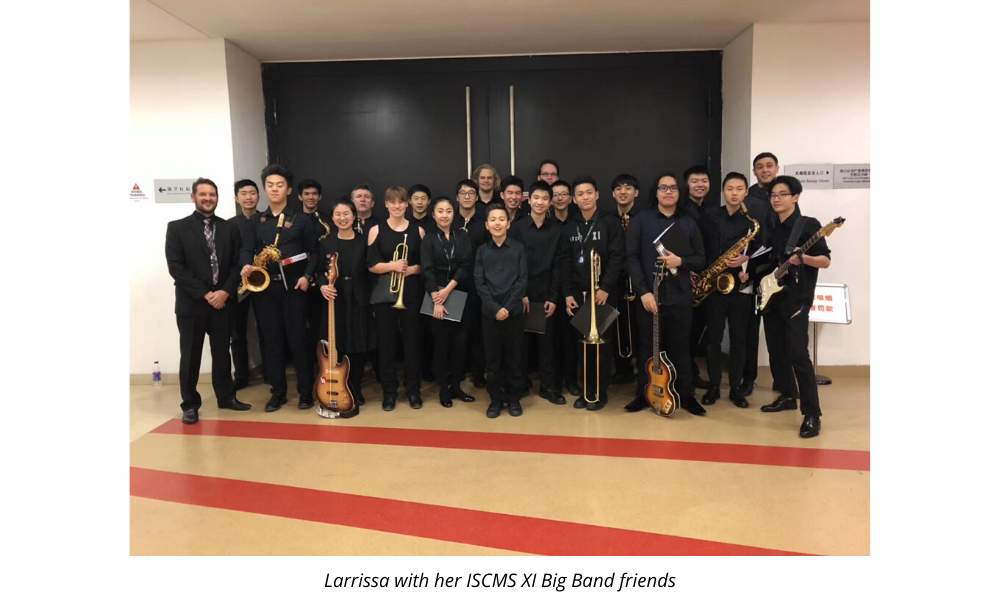 More than just a creative outlet, Larrissa says music has helped build her confidence. She was very shy and introverted, but getting on stage and performing music she loves has "completely transformed" her. By her own account, music has given her the confidence to step outside her comfort zone to try new things, and the skills to collaborate with other people. Her musical experiences emboldened her to go through the student leader selection process (she is now a Head Prefect at DCSPD), coordinate student-led events like DIMUN and Dulwich Talks, and is involved in Dulwich Times, a student-run publication founded by last year's Jenkins Award winner, Jay Y.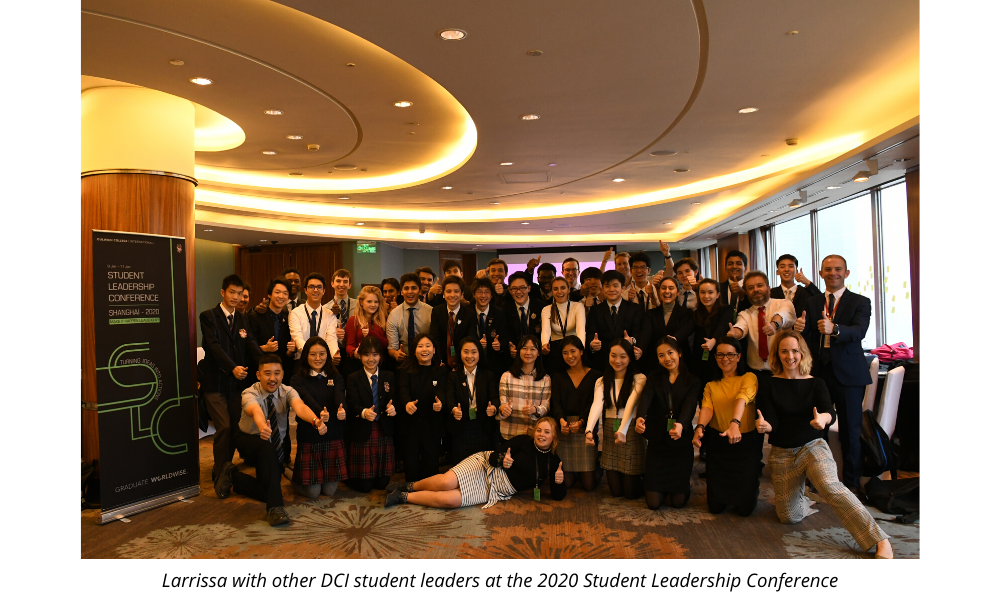 These experiences, in turn, gave her the confidence to submit a composition to be considered for the Jenkins Award. Larrissa admired previous winners – having been to six ISCMS festivals, Larrissa had sung or played their pieces – and she, too, wanted to create something tangible to share with the ISCMS community. Encouraged by her teachers, parents, and friends, she created a choral piece based on a Maori poem about love, family and hope. She credits her parents and music teachers Mr Toby Carden and Mr Tim Parker for helping her over the month-long composition process.
"I'm so fortunate to be surrounded by the teachers, family and friends I've had," Larrissa said. "My main motivators are my parents, and my music teachers at school because they're so creative and understanding. They've always had my back – not just in music, but whenever I need them – and this gave me the courage to do something as bold as to try for the Jenkins Award."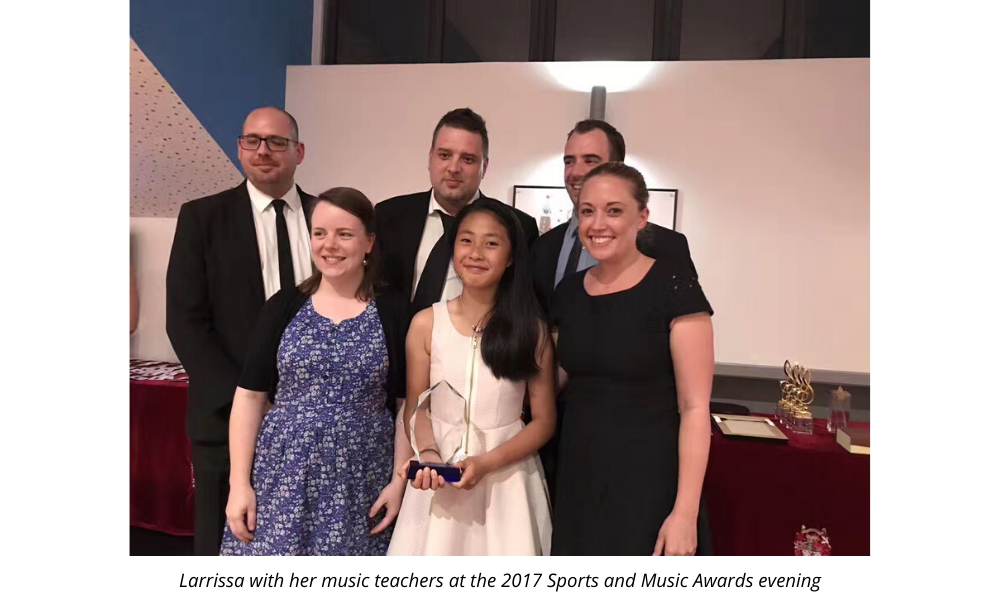 Larrissa is the seventh Dulwich College International student to win the prestigious Jenkins Award since the inaugural award in 2013. Her piece will debut at the ISCMS festival in February, where it will be performed by a full orchestra and choir in the Shenzhen Concert Hall. We're so proud to celebrate this special achievement with Larrissa, especially those in our community who remember Larrissa as a toddler and saw her passion for music develop throughout her years at Dulwich.