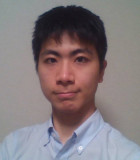 Satoshi N
University of Tokyo
Dulwich College Beijing
Dulwich College Beijing Class of 2014
Nationality: Japanese
Post-DCB education: University of Tokyo, International Relations
Currently based in: Tokyo, Japan
What are you busy with at the moment?
Writing my graduation thesis and finding a job for life after graduation. Thesis is the easier half, because at the end of the day, it's something within the school. Finding a job, on the other hand, means facing up to the society properly for the first time. Though stressful, I can only do my best, step-by-step.
What are some of your memorable moments at DCB?
Winning Most Improved Musician in Year 11 and trying to negotiate a better lunch deal as part of the Student Council in Year 12. Performance at IGCSE Music Soirée remains the highlight of my entire musical experience, especially so because it was the crowning moment of daily practices that went behind it. The effects of my Student Council activities are less obvious, but it taught me the power and the limits of the student body at DCB.
How have these moments at DCB helped you with your university or work life?
My musical experience was key to nurturing a habit of effort, which was crucial because I had to catch up in Japanese, both for entrance examinations and for academics after entering university. Being part of Student Council trained me in teamwork, organisation and communication, especially in the context of liaison with groups that have different interests.
Tell us a little bit about some internships or jobs you've had.
I had a chance to intern at a bilingual primary school in the US, where I helped to teach Mandarin and organize cultural events. Would you want to be taught Mandarin from a Japanese university student, who also happens to be from an unrelated major? Joking aside, it taught me the challenges facing the education sector in the US (including its lack of qualified foreign language teachers), allowed me to experience working cross-culturally and made me see the political and cultural life outside a university campus.
What would you like to say to current DCB students?
Firstly, I think most students would be looking to go to colleges in either the UK or US, but my experience is just one example that there are great opportunities elsewhere as well, so try to keep university options open. Secondly, take advantage of the language education, especially in English and Mandarin, because these two languages are vital everywhere. Thirdly and most importantly, make friends you can trust, because the strong bonds will last even if you are far away from each other, and might give you support during difficult times.
(Updated May 2019)
---