Dulwich Alumni | Worldwise Alumni Network gains regional focus
By Lucien Giordano Group
Director of International Outreach and Alumni Engagement
On two occasions in late November, I had the privilege of meeting our alumni in China's Greater Bay Area (GBA). The Worldwise Alumni Network (WAN) is ready to establish a regional presence in major hubs like the GBA, encompassing Shenzhen, Guangzhou, Zhuhai, Hong Kong and Macau. I was so excited to join these events, having experienced the enthusiasm of our UK-based alumni community only weeks before.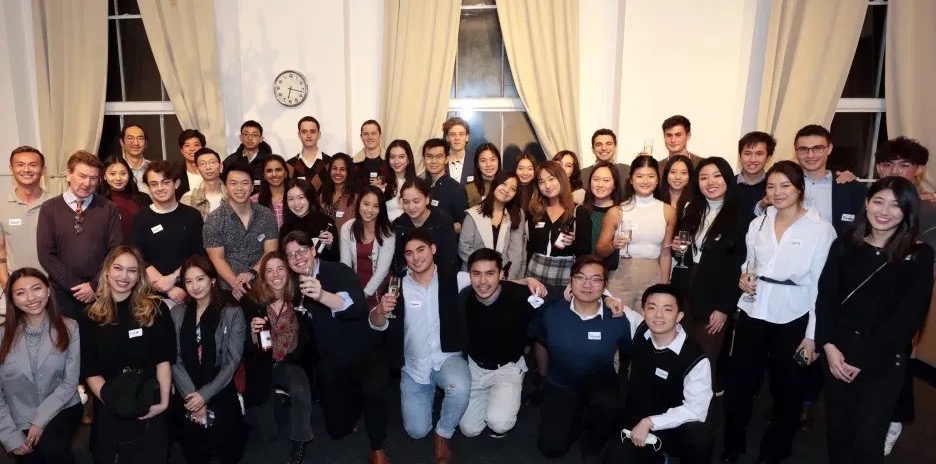 The first occasion was for Dulwich International High School Zhuhai's (DHZH) 100 Day Opening Ceremony. Over thirty DHZH International Old Alleynians (IOAs) came out to support their alma mater as it marked its 100th day of operation at the beautiful new Hengqin campus.
Although not officially an alumni event, it demonstrated our former students' deep passion for their schools. It also reminded me just how many IOAs we have in such an economically thriving region.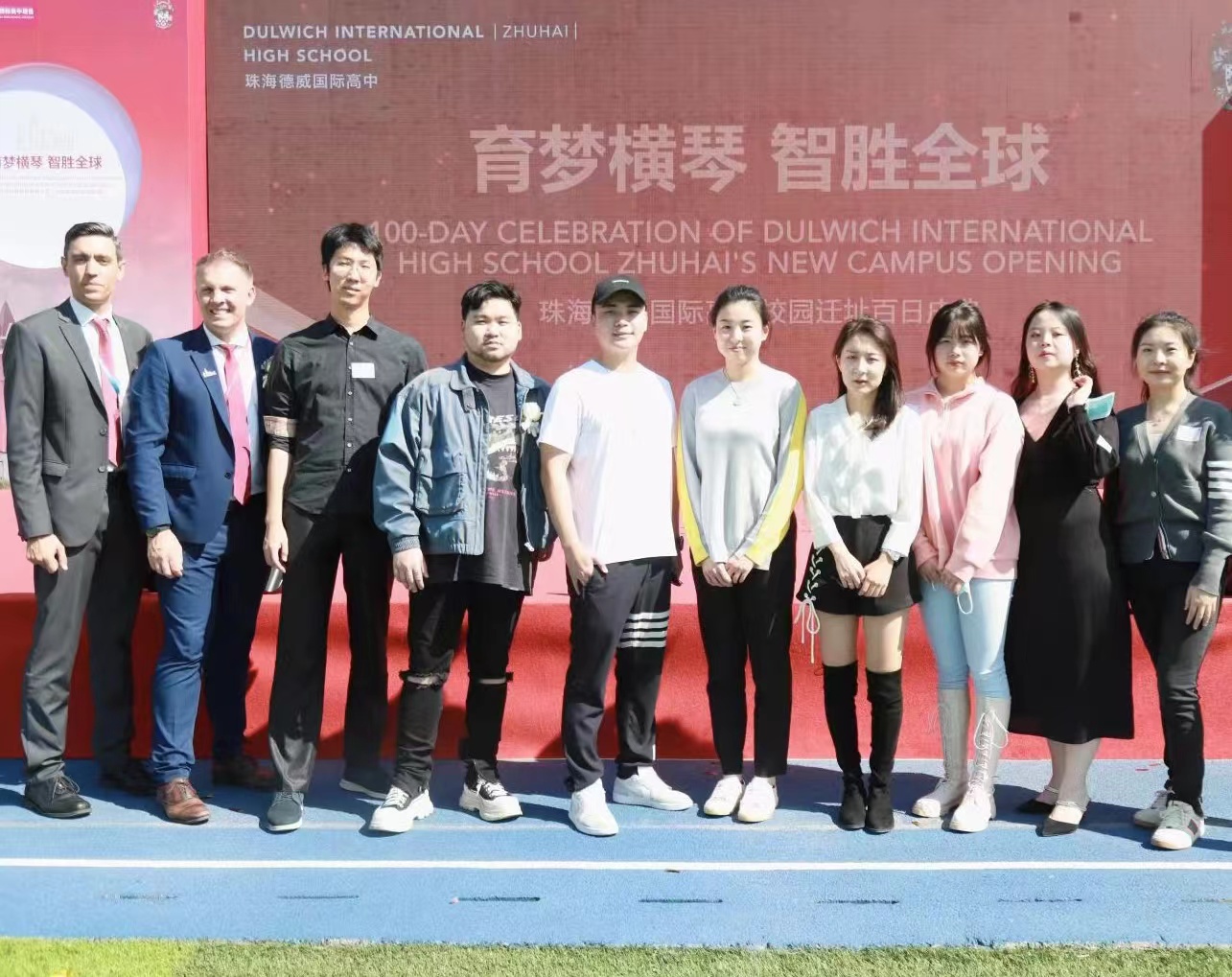 I had the chance to catch up with quite a few of them. I discovered that they are working in many different professional sectors, studying remotely for their undergraduate degrees, and completing internships and postgraduate programs. In many phases of life, from university to career, our alumni find strength in connecting with each other through WAN.
A few days later, I travelled to Shenzhen, China's bustling technology centre with incredible opportunities for young professionals, where our alumni community is strong and growing.
At our Shenzhen dinner and discussion, we greeted alumni from DHZH and DCSPD, from classes ranging from 2013 to 2018.
Wenjing "Fred" Z (DHZH'13), a graduate of Dalhousie University in Canada and currently an Assistant Product Manager for the American company, APPEON, noted how many opportunities there are to support alumni with tech-related aspirations.
Sarah X (DHZH'13) was also in attendance. She works for an international school, having completed a master's degree in Early Childhood Education in Hong Kong. Sarah was so impressive as she explained her passion for international education and enthusiasm for a WAN community in the region.
Susie L (DCSPD'13), a graduate of Cambridge University, works for Roblox, an American company at the cutting edge of gaming and the metaverse. Susie has become a frequent visitor to our schools, where she has given speeches on following the heart when deciding upon a career. A true global citizen who actively demonstrates our Live Worldwise values, Susie founded an NGO to help improve diversity in the tech industry.
Susie had also recently hosted an event alongside the American Consulate General where she called for more support for women in the tech industry. She organised the dinner at Magpie, part of a group she intends to partner with to open a bar-restaurant.
Yu G (DHZH'17) recently completed her undergraduate degree at University College London and is only months away from finishing her master's degree in Finance from the London School of Economics. She has interned for companies such as Tencent and found that she loves the industry but wants to achieve the right work-life balance. It was exciting to listen in as Yu Gan, Susie and Fred discussed the tech industry. It turns out that some of the research Yu Gan is doing connects directly to the sector impact Roblox is making.
Wherever you live in the world, we urge all our alumni to reach out. We already see how powerful it can be to support the efforts of alumni to bring a community together.
Anywhere we come together, we make our futures even more exciting.