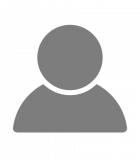 Matthew and Ellie Sellers
Junior School teachers
Dulwich College Shanghai Puxi
How are you settling in to your new life in Shanghai? What has been the biggest change for you and your two daughters?
We moved to Shanghai from Stokesley, a small market town in rural north Yorkshire, England. The town has a population of around 5,000 people. That is about as big as our apartment complex in Xinzhuang. We have been surprised that the streets are generally quiet. We feel very safe walking around the area at any time of day - which wasn't always the case in the UK. Our girls have the freedom to run around in the local parks and our elder daughter thinks the wide, flat pavements are brilliant for scooting on!
What is the best thing about bringing your children up in Shanghai?
It has been interesting to see our children adapt over the first couple of months. They are fast getting used to using the metro, taxis, buses, chopsticks and all the other things we didn't use at home. I think the benefits for our children will become more evident in time, with experience of another language and completely different culture being the best.
We both teach at Dulwich College Shanghai Puxi and our girls go to school there. Flora is in Toddlers and Jessica is in Nursery. We applied to work at DCSM based on the reputation of the Colleges in the UK and internationally. We chose a school with a dual-language approach so that our girls could benefits from this teaching style in their early years. DCSM is new to the Dulwich network and we liked the idea of playing a part in setting up a new school. The girls love their teachers and their classmates; there is a real family atmosphere in the school community. From an educational point of view, we think the transition has been pretty seamless and we are delighted.
What issues did you face as a family moving to Shanghai?
The main issues revolved around getting set up at home and at work. After a few days of orientation we were straight into our teaching commitments, while trying to look after the girls and familiarise ourselves with the local area. We have just enjoyed the Golden Week holiday and this gave us chance to take a breath and look back on what we have achieved. Initially we found it quite difficult getting around and about as a family, especially with the girls being so young and needing to travel everywhere with so many bags.
How did you resolve them?
The single best thing has been getting a bicycle. A friend kindly gave us her old bike with two child seats attached. We love zipping around on it, as do the girls. We miss our garden and the fields in Yorkshire but cycling around Shanghai allows us to really experience the city. We are conscious that we don't want to buy too much Western food but we have given in slightly and have started using Epermarket for a fortnightly delivery of home comforts. Our ayi helps to alleviate the pressures of keeping on top of domestic matters. Zhang Ayi, Ping to our girls, has quickly become a household name. Flora and Jessica enjoy playing and bonding with her and are learning Mandarin.
---