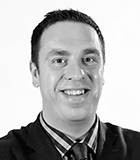 Paul West
Director of Performing Arts
Dulwich College Beijing
What attracted you to Dulwich College Beijing? Do you expect to be here for a while? Are you interested in moving within the group to further your career?
I was attracted to the College because of its reputation in the international school community, and its emphasis on the arts that I uncovered when I looked into the school. I would be interested in moving within the group to further my career.
How do you find the atmosphere among the teachers in the school? How involved are you with colleagues in other DCI schools?
The atmosphere at Dulwich College Beijing is excellent, and I find colleagues socialise with each other and support each other professionally. I am very involved with the music teachers from around the Dulwich network, we regularly share resources and work together on major events like the Junior and Senior School music and arts festivals. We have an annual conference and the family of schools have a common concert series that we work together to find practitioners to participate.
How do you find student engagement in the school?
Student engagement is high and I am always impressed by the students' willingness to try something new.
How much interaction do you have with parents?
In my position, we see the parents all the time. I am very happy to report that the vast majority of parents are both supportive and massively appreciative of what we do for their children!
Do you think there is anything different about working for a DCI school compared to other schools you have worked in?
I have been very lucky to work in some fantastic schools and I try not to compare them. Teachers bring ideas and successes from their previous experiences with them to the College and this helps to makes it the vibrant community it is. If Dulwich College Beijing has an advantage, it is that being part of group of schools brings great opportunities to share and collaborate. I think we would all agree that we are blessed with pretty fantastic facilities too, which are only matched by some of the best schools around the world.
How involved are you in extra-curricular activities? Which ones do you do?
As music teachers, we expect to have a pretty busy extra-curricular schedule and a very hectic series of performances to prepare for. But I find the school very supportive in terms of time allowed and understanding of this schedule too. The groups I run are Chamber Choir, Symphony Orchestra, Junior School Wind Ensemble and the Senior School musical theatre production. I also support the other music activities in Junior and Senior School when necessary, and am responsible for arranging and organising concerts and trips. As the Head of Music, I also support the drama department with aspects of their busy schedule too. We have a great team in the performing arts department. In short, it's a "work hard but reap great rewards for doing so" scenario.
How do you find living in Beijing?
Allow me to be honest here. The people who have the best experience in Beijing are those with a spirit of adventure! There is so much to enjoy, both in terms of Chinese culture, as well as a vibrant dining, social and activities scene. I find that every day of the year there is an amazing, international quality music event, be it an opera, visiting orchestra, local music company or world-renowned band visiting. There is an incredible jazz club, amazing live music venues, and a whole host more. Friends and family who have visited have loved being here!
China has its own way of doing things, and rules can change with little or no notice. So you have to be adaptable, and keep your sense of humour handy at all times! But this is no different to other countries I have lived and worked in. If you get under its skin, Beijing is amazing, hilarious and unbelievable all at once.
It is true that there are some days when the air quality can be a little bit restricting. You wouldn't go out for a jog on those days but then I wouldn't go out for a jog on any day, so that is not an issue for me! Beijing doesn't seem to have the constant low-medium level pollution that afflicts some other Chinese cities. The city sometimes has a run of a few bad days and then has long stretches of beautiful clear blue skies and sunshine. If you are a positive person, you focus on those amazing days - which are more common than the bad ones.
---